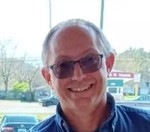 This is Paul's appeal for harmony. It is interesting to see how today's churches are actually similar to churches in the Bible. Division, discontent, strife, gossiping, and many other issues of the first-century church are a few things we will find in the churches of today.
We could look through Scripture to see how and what happened and just maybe find a way to fix churches today.
Why Does the Bible Say to Agree with One Another?
We will look at 1 Corinthians 1:10-17. Paul writes to his brethren, "in the name of our Lord Jesus Christ." Notice he did not say the Lord. Not only is Paul mentioning his relationship with Christ but also those of the people he is writing to.
I have often heard that, when listening to some televangelists and some in the pulpit, the one speaking usually says the Lord Jesus.
It is as if he is speaking as an outsider, in the third person, not as one who knows who Christ is. It appears that there are too many professors and not enough possessors.
1. "Agree with one another in what you say" (v. 10) should not imply that we read from a script but that we have the same understanding of what we speak. Notice I did not say knowledge. Knowledge is like telling an atheist to look in the encyclopedia and find Jesus Christ.
Understanding is the ability to share the meaning of Jesus Christ. There are people out there that know Jesus as their personal Savior who are trying to spread the Gospel of Christ.
2. "That there be no divisions among you" (v. 10) points to the clichés within the church. This group wants the King James Version, while these people want this American version, and these people over here want an international version.
These people want the front door of the church painted red, while some want it painted blue. Some people want multiple instruments played in the church, while others only want an organ.
People gossip, people criticize, people complain, and yet we still cannot come together on the simple basics of preaching the gospel.
3. "But that you be perfectly united in mind and thought" (v. 10), does not mean that Christians will totally agree on every detail of the Bible. We should, however, agree on the basic principle of Christianity, and that is Jesus.
We should "stand fast in one spirit, with one mind striving together for the faith of the gospel" (Philippians 1:27). We should also "live in harmony with one another. Do not be proud, but be willing to associate with people of low position. Do not be conceited" (Romans 12:16).
What is having the "same mind" but having the mind of Christ? (Philippians 2:5-8). Christ was a willing and suffering servant. Jesus Christ was unassuming and ready to surrender His freedoms to submit to God and serve others.
Like Christ, we should serve out of adoration for God and for other people, not out of culpability or dread. Frequently many people excuse childishness, pride, or evil by proclaiming their "personal rights."
As Christians, we should have an alternate demeanor that empowers us to dismiss our "personal rights" to serve others. If we say that we are followers of Christ, we should likewise say that we want to live as He lived.
We should likewise foster His mentality of lowliness as we serve, in any event, when we are not prone to gain an appreciation for our endeavors. Might it be said that we are childishly sticking to our "personal rights," or would we say we are willing to serve others?
4.  "That there are quarrels among you" (v. 11) was told to Paul from a particular house. Strife, discontentment, and disorder were in the church. So, apparently, someone finally spoke up against it.
I do not see this as someone tattle-telling but rather that person being spiritually minded and wanting to put an end to it.
When we look back at verse 10, "that all of you agree with one another in what you say and that there be no divisions among you," and "but that you be perfectly united in mind and thought," there is no expectation for everybody to believe exactly like every other person.
Is There a Difference Between Disagreement and Harmony?
There is a contrast between having contradicting perspectives and being troublesome. A congregation will not totally settle on each issue, yet they can cooperate agreeably, assuming that they settle on the main thing — Jesus Christ as Lord of all.
In our congregation, we should talk and act in such a way that will diminish contentions and increment congruity. Trivial contrasts ought never to divide and isolate Christians.
In the remaining verses, Paul starts off by stating what some of the people are saying of themselves, "I am of Paul; and I am of Apollos; and I am of Cephas; and I of Christ." Here he looks at the people's error in following the man delivering the message and not the message itself, which is Jesus.
The first three were, in no doubt, excellent preachers in their own right. I would guess that each had their own unique style of delivering the message of Christ, but they did not exalt themselves as the people that were converted under them were trying to do.
In addition, the ones that were touting, "I am of Christ," might have been the Holy Roller type. Those that are so "heavenly minded they are no earthly good."
You could possibly call them Pharisees because they might have thought that they were better than everybody else.
Albeit these three ministers were joined in their message, their characters pulled in various individuals. Right now, the congregation was at risk of partitioning.
By referencing Jesus multiple times in the initial 10 verses, Paul clarifies whom all ministers and educators ought to accentuate. We should maintain our attention on God's message as more significant than any human courier.
The Corinthians' contention had isolated or "divided Christ," a realistic picture of what happens when the congregation (the body of Christ) is partitioned.
Yet again, with such a diverse assortment of churches and worship styles accessible today, we could become involved with a similar round of "my preacher is superior to yours."
To really do so would isolate Christ. Christ is not separated, and His actual believers should not permit anything to divide them. We should not let our appreciation for any preacher, author, or teacher lead us to scholarly pride. Our devotion should be to Christ and to the unity that He directs.
Paul questions the people if Christ was divided and passed out amongst them. He asks if Paul was crucified and if any were baptized in the name of Paul. It is good to see that he used himself as an example.
He goes on to say he was glad that he did not baptize, but a few just in case anyone might have accused him of baptizing people in his own name. He was showing that, at that time, the message of Christ was more important than who brought the message and who baptized whom.
When Paul said that Christ did not send him out only to baptize, he was not putting down baptism. Jesus himself commanded baptism (Matthew 28:19), and it was performed by the early church (Acts 2:41).
Paul was accentuating that no single individual ought to do everything. Paul had the gift of preaching, and that is the very thing that he did. Christian service should be a collaboration.
No single evangelist or educator is the sole connection between God and humanity. No individual can do all that each of the apostles did. We should be satisfied with the commitment God has given us to make.
A few speakers are enthusiastic about high-sounding words (or words that sound great) yet little on content. Paul wanted more content and pragmatic assistance for his audience members. He believed that they should be intrigued by his message, not his style (1 Corinthians 2:1-5).
What Does This Mean?
We need not be extraordinary speakers with huge jargon to actually share the gospel. The convincing power is in the story, not the narrator.
Paul was not criticizing the people who cautiously plan what they say (1 Corinthians 2:6) yet against the individuals who attempted to dazzle others just with their insight or talking capacity.
Paul is stating that Christ did not send him out to baptize but to preach the gospel and not to preach with oral splendor.
It appears to me that Paul was saying, keep it simple, get back to the basics, and preach Jesus and Him crucified. Quit bickering over things that are not as important.
For further reading:
Is it Biblical to Argue Over Scripture?
Why Does the Bible Have to Tell Us to Be Kind to One Another?
Photo Credit: ©iStock/Getty Images Plus/PeopleImages
---
Chris Swanson answered the call into the ministry over 20 years ago. He has served as a Sunday School teacher, a youth director along with his wife, a music director, an associate pastor, and an interim pastor. He is a retired Navy Chief Hospital Corpsman with over 30 years of combined active and reserve service. Chris holds a Doctor of Ministry, an M.B.A., and a B.S. in health administration. Chris and his wife Vicki, of 25 years, reside in Madison, Alabama. You can visit my site here.