It doesn't feel all that long ago that Christian hip-hop was a joke. For most people, their only exposure to Christian rap was a mercilessly unfunny church "parody" video or the occasionally earnest attempt lacing the Gospel into hip-hop that gave new meanings to the word cringe. 
But even then, if you paid attention, there were signs that it didn't have to be this way. The '90s had many underappreciated but genuinely gifted emcees who hustled on the sly, proving that faith in hip-hop could be a force to be reckoned with instead of just forced. The mainstream Contemporary Christian Music scene rarely recognized such artists, for reasons both financial and, all too often, racial, but who cares? They were building something new and different. 
Over the last 10 years, the fruits of their labors have been evident. Christian hip-hop — "CHH" to fans — is thriving. Lecrae has led the way, with a string of standout albums and Reach Records, which has provided a platform for dozens of young, hungry artists eager to rap with excellence. That rising ride lifted ships of artists like Andy Mineo, Social Club Misfits, Trip Lee and many more, who catapulted CHH to new heights. 
But what's next? 
For years, CHH had to fight for validation, and that battle has been decisively won. But now, a new crop of artists are looking to take their music and their message even further, looking for not just recognition, but respect. Having studied the trails that were blazed before them and, in many cases, been mentored by the ones who blazed them, a new collection of luminaries are ready for their moment. Here are the rappers who are setting the bar for the future of Christian hip-hop. 
Hulvey
AGE: 22
HOMETOWN: BRUNSWICK, GA
LATEST RELEASE: COMA
Hulvey cut his teeth on the battle rap circuit, citing Eminem, Lil Wayne and Lecrae as early influences as he started to hone his craft. "I wasn't in the Christian rap community but I was a big Christian rap fan," he says. "I wasn't surrounded with the culture and the community to bring me into it. I started my own thing, and that's what got me here. God was doing something different in me." 
As an artist, Hulvey is a chameleon, shifting between hip-hop, pop and soul. As a man, he speaks with the fire of a revival preacher, espousing a firm belief in his calling and the calling of the Church at large to make a difference in American culture. "From me, you're gonna get the fruit of somebody who's fighting to walk with God and fighting to know him more. I'm not perfect, but I'm so thankful for his grace in me." 
Hulvey sees the future of CHH as decentralization. Increasingly, he thinks places like Instagram and Tiktok won't just be the garden for talent agents to look for the next big thing — they'll be the entire platform. He sees artists blossoming there with both incredible talent and incredible hearts, and he thinks they'll lead the way forward. Until then, Hulvey's ready to preach the Gospel to anyone who wants to hear it and if necessary, use beats. 
"One thing that I really am desiring to make is music that highlights His return," Hulvey says. "It's something people don't talk about but He's coming back, man! He's coming back with a sword." 
1K Phew
AGE: 25
HOMETOWN: ATLANTA, GA
LATEST RELEASE: NO CHURCH IN A WHILE
1K Phew grew up in the Church, but he wasn't really sold on it. "I'll never forget growing up in Church, there was a lot of people who'd come in and try to connect with the culture and try to do Christian rap and Gospel rap, but they wouldn't always relate," he says. "Most of the time they was lame." 
1K Phew took that as a challenge. He was a fan of rappers like T.I. and Ludacris, and while he saw a gulf between the quality of the message and the music, he believed bridging that gulf was possible. His pastor started giving him opportunities to rap from the stage, and starting off by remixing the likes of Soulja Boy into something more church friendly, without sacrificing any of his personal standards of excellence. 
For 1K Phew, the key that unlocked his potential was learning to "stop running away" from his calling and embrace his entire identity. "I can't try to make people in the street feel comfortable by selling out," he says. "And I can't make the Church feel comfortable by not being myself. I had to follow my purpose; the purpose God gave me." 
And what did God tell 1K Phew to do? 
"He told me to use His sauce," he laughs. "He already gave me the swag!" 
Wande
AGE: 26
HOMETOWN: AUSTIN, TX
LATEST RELEASE: EXIT
"God filled sounds, I'ma fill 'em with that hope /  Gon' peep the sound, I don't keep it on the low / I'ma put it in my flows, 'cause my people need to know," raps Yewande Isola on 2020's "Been Up." The bars could serve as her mission statement. Wande thrives on making connections between the world around her and the hope within her, fighting back against pain and confusion with hope and joy. 
It's been a big year for the Texas native most fans know as Wande. She got engaged, for one thing (she's also the matchmaker behind HULVEY's recent wedding bells). She's working on new music, for another. She's drawing inspiration from the visual arts, getting a creative fix from museums. She says she's changed as a songwriter, trying to focus more on "real life issues" and making sure she's using her platform responsibly. 
"As my fanbase has increased, that's increased my sense of urgency," she says. "If I'm captivating this many people's attention, let me use this to actually communicate a beautiful message." 
That might sound like a lot of pressure but, for Wande, it's more of a passion. "It's a joy, actually!" she says, grinning. "God trusts me enough to be like, 'tell my people that they've loved.' That's amazing! It ignites me to keep going." 
Aaron Cole
AGE: 22
HOMETOWN: BRISTOL, VA
LATEST RELEASE: TWO UP TWO DOWN
Aaron Cole's journey to a real rap career started in middle school. He told his dad that he was interested in pursuing music, and his father gave him a Rocky-like hip-hop training schedule to see just how serious he was about it. 
"He was like, 'If this is what you want to do, you can't be like everybody else,'" Cole recalls. "I hooped and stuff like that, but I didn't have the house party phase. I only went to one prom. I was in the studio." 
Cole refers to it as "boot camp" and it involved months of sprinting up and down neighborhood hills while performing his set. It was a lot of work. 
Does he regret it? He shakes his head. "I like my life now." 
He should. His music attracted the attention of Christian hip-hop star TobyMac, who signed him to Gotee Records following the label's artist development process. He's learned a lot over the course of his brief career, including having to re-learn a few lessons. "I'm still figuring out stuff every day about music, about the industry, about life, you know what I'm saying? If you feel like you know it all, you probably gotta try harder."
nobigdyl.
AGE: 30
HOMETOWN: SAN FRANCISCO BAY AREA, CA
LATEST RELEASE: LOWERCASE TAPE.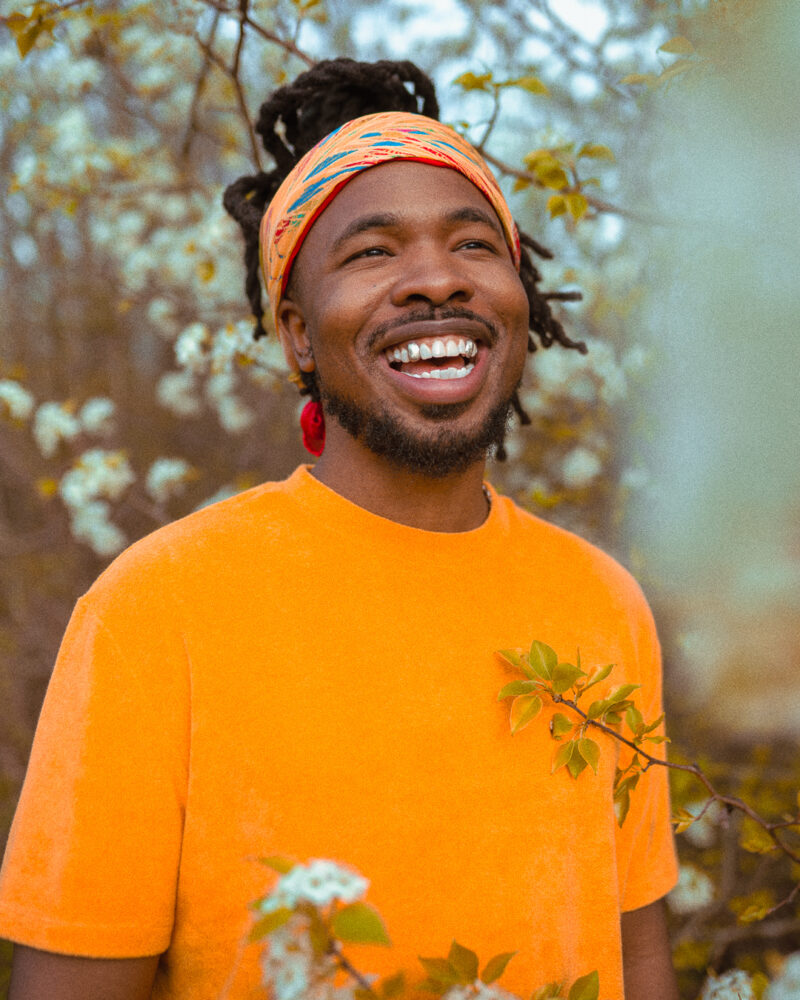 Listening to nobigdyl., you can tell this is an artist who finds inspiration in just about everything. His songs are parades of influences both musical and lyrical, with nobigdyl.'s passion for jazz and spoken word coming through loud and clear. 
He was born in the Bay Area but lived in nine different states before he was nine-years-old, a transitory childhood that he says helped him develop a broad palette of sonic influences. He was encouraged by his uncle, a career drummer who has worked with everyone from Wyclef Jean to Hank Williams Jr. 
"I'm inspired a lot by nostalgia and interdisciplinary art," he says. "Older movies or songs from other genres, pop culture events or historical events, bringing those into the world of hip-hop." You can hear that on the music, where the flows are relaxed in their nature but dizzying in their artistry. 
But more important than those influences in the message he wants to pass on. More than just being an excellent artist, nobigdyl. wants demonstrate a new way of living. "I want people to have a fuller picture of God's creativity and His diversity," he says. "I've been thinking of myself as a conduit for God's creativity or thinking of myself as God's poem." 
The post Meet the Next Generation of Christian Hip-Hop appeared first on RELEVANT.