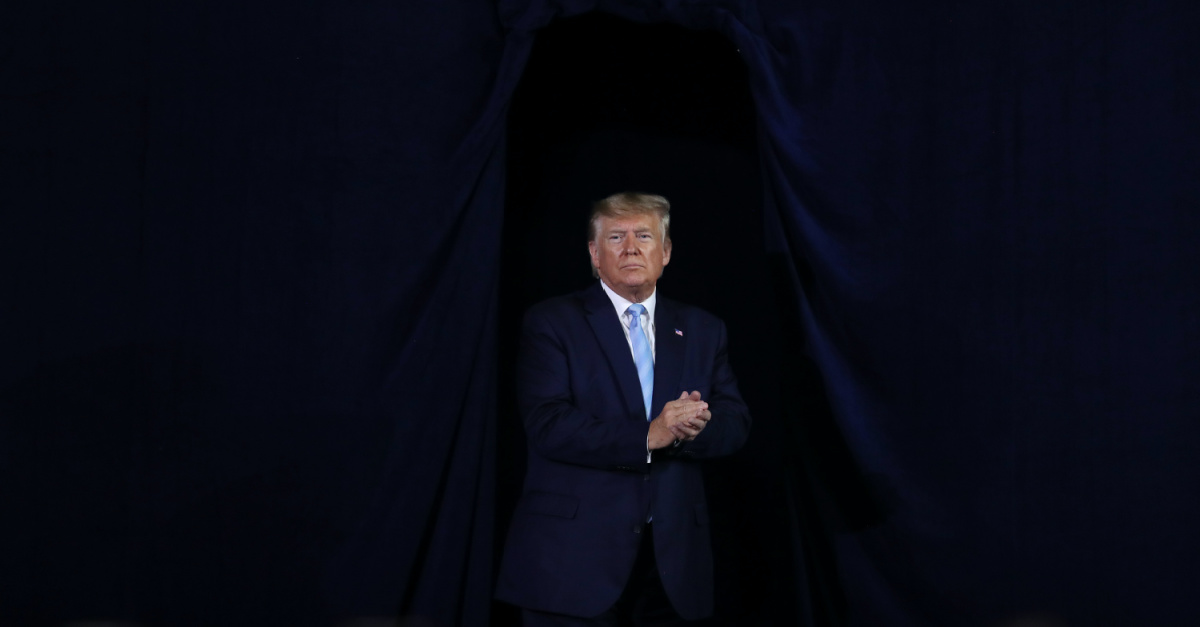 Theologian R. Albert Mohler Jr. is speaking out about recent comments and actions by former President Donald Trump, calling them reckless and anti-conservative while suggesting that Republicans must rally around a different candidate for 2024.
Mohler, the president of Southern Baptist Theological Seminary in Louisville, Ky., was referencing two Trump controversies. In the first controversy, Trump had dinner with rapper Ye (formerly known as Kanye West), who has made antisemitic comments, and Nick Fuentes, a white nationalist. In the second controversy, Trump claimed the 2020 election was stolen from him and wrote on Truth Social, "A Massive Fraud of this type and magnitude allows for the termination of all rules, regulations, and articles, even those found in the Constitution."
Trump is "sending every signal of a basic recklessness, irresponsibility and contradiction of the Constitution of the United States and the presidential oath of office," Mohler said.
"It's important, at least at this point, to recognize that there are alternatives as we look to the 2024 Republican presidential nomination," Mohler said on his podcast, The Briefing. "For one thing, it has become abundantly clear that as you look at Donald Trump as both the candidate and as the orchestrator of campaigns, he has had a significant and long line of defeats. Going back, especially to the 2020 presidential election, it is very, very difficult, just in observational terms, to imagine how a candidate defeated, as you saw in 2020, comes back after subsequent political defeats and wins the nomination and then the White House again.
"… The fact is that those who care about those issues now are likely to have to find a different candidate, a different standard-bearer, someone who will not contradict the oath of office of the president of the United States, someone who will bring policy as well as political determination to this fight."
Trump's Social Media post, Mohler said, is a "direct contradiction of the oath of office for the president of the United States." The oath of office requires the president to "preserve, protect and defend the Constitution of the United States."
Trump was calling on the Constitution to be suspended so he could be declared president, Mohler said.
"This represents an extremely dangerous development," Mohler said of the comments. "It's a dangerous development even as measured in contrast and comparison with what President Trump has said and done before, both before he was president, while he was in the White House and now subsequent, and once again, a presidential contender.
"… This is a form of recklessness incompatible with serving as president of the United States," Mohler said. "… The list of presidents who have tested constitutional limits and the very boundaries of presidential authority, that would be a very long list, but the list of presidents or even serious presidential contenders who have used language like this is, at least at this point, a list of one. We are in uncharted political territory here, but it ought to have the attention of conservatives, and it ought to have the attention of Christian conservatives because this kind of language is incompatible with a conservative cast of mind, a conservative disposition and a conservative understanding of the Constitution.
"… It is by no means conservative to say we will put the Constitution on pause if we feel that we have adequate cause," Mohler added.
Referencing the dinner with Ye and Fuentes, Mohler said, "It should be impossible for anyone who has been president of the United States, is president of the United States, or once again [wants] to be president of the United States, even to be allowed to be in the physical presence of persons who represent such reprehensible ideas and convictions."
Conservatives, Mohler said, "cannot afford another major loss."
"We do have to recognize that if our goal is to extend conservative gains and to prevent further conservative losses, we cannot afford to waste an election," Mohler said.
Photo courtesy: ©Getty Images/Joe Raedle/Staff
---
Michael Foust has covered the intersection of faith and news for 20 years. His stories have appeared in Baptist Press, Christianity Today, The Christian Post, the Leaf-Chronicle, the Toronto Star and the Knoxville News-Sentinel.