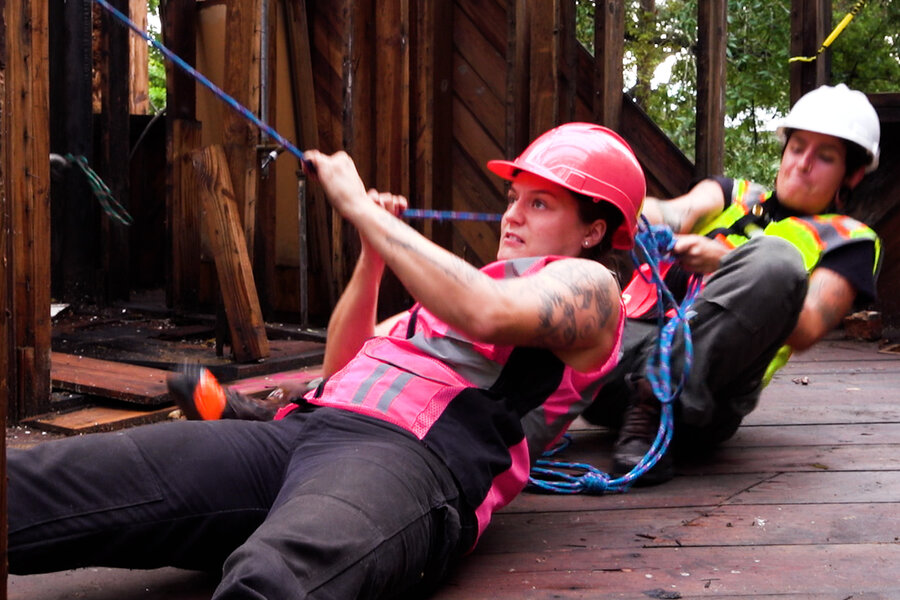 Katie Fitzhugh loves taking down the roof of an old house with her crew.
"Once the roof comes off, the house just goes very quickly," she says.
Don't call it demolition. Her group, the Savannah-based nonprofit Re:Purpose Savannah, specializes in "deconstruction" – carefully taking apart a building and harvesting the materials for reuse and recycling. Clients use the materials to build houses, furniture, and artwork. One inventory highlight: old-growth pine from historic houses, with beautiful grain and strength that can surpass steel.
The emerging industry also aims to minimize the environmental impact of removing a building. Demolition is a leading producer of waste globally.
"Deconstruction is the best tool we have right now to access [building] materials that were not initially designed for reuse," says Felix Heisel, an assistant professor of architecture at Cornell University. The practice can create "a new, green workforce," Professor Heisel says. It also means keeping carbon sequestered and preserving historic values, he notes.
Re:Purpose Savannah researches and publicizes the history of the structures it takes down. The group also aims to elevate people who traditionally have had fewer opportunities in construction, where men make up 90% of the workforce in the U.S. The staff is made up almost entirely of women and gender-minority groups.
"Boys are sort of born with a birthright for tool use," says Mae Bowley, the group's executive director. "It was important for me to create a space where women, women+, can learn."