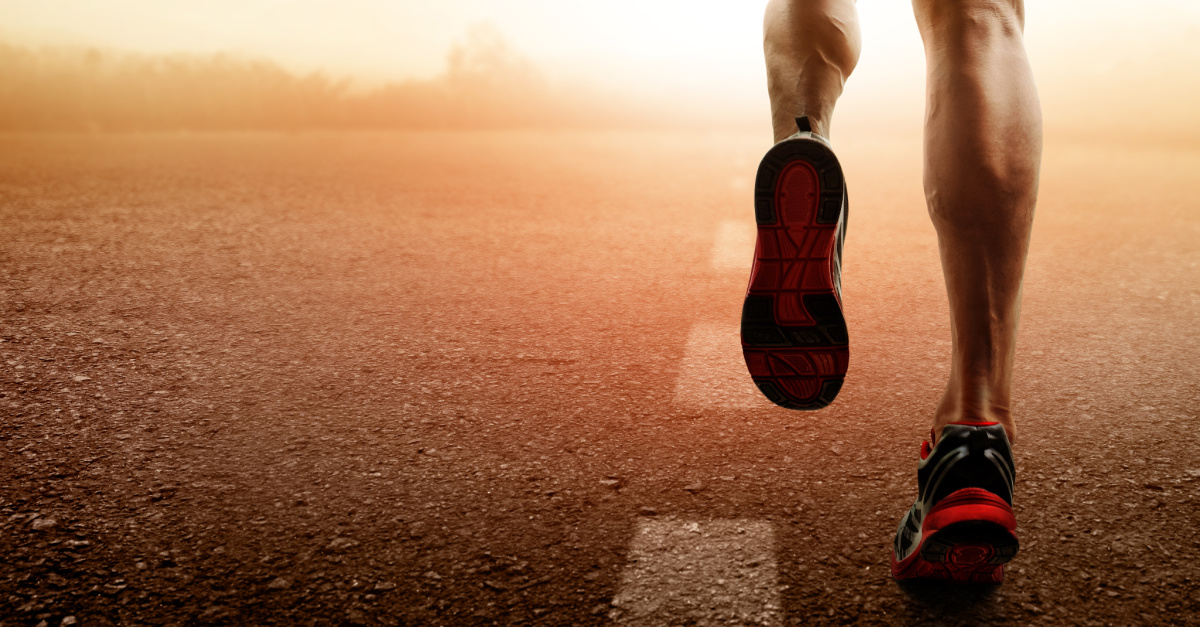 A Southern Baptist Pastor in Missouri ran 153 consecutive marathons to raise awareness for adoption, foster care, and youth mental health.
Pastor Malachi O'Brien of The Church at Pleasant Ridge completed the feat on March 8, breaking his own world record, which he set just months ago.
On December 8, 2022, O'Brien broke the Guinness Book of World Records record for running a marathon daily for 62 days. He started running the marathons on October 6, 2022.
O'Brien, who goes by the nickname "Dr. Run," surpassed his predecessor Vishak Krishnaswamy from Dombivli, India, for running the most consecutive marathons.
The pastor told ChurchLeaders.com that his goal for running was to raise awareness for adoption, foster care and youth mental health.
O'Brien was adopted when he was three years old. He and his wife recently adopted a child through the foster care system. They are also passionate advocates for mental health care. The pair realized the mental health crisis among youth last year after their oldest daughter survived a suicide attempt.
On Tuesday, O'Brien was a guest on The Eric Metaxas Radio Show! to discuss his historic feat of running 153 consecutive marathons, a total of 4,008.6 miles.
"I thought I could go forever, and I want to keep going. I want to see how far I can push the limit, but I can tell my body is breaking down," he told host and New York bestselling author Eric Metaxas.
O'Brien revealed that his initial goal was to run 151 marathons because it was one more day that 32-year-old Australian female runner Erchana Murray-Bartlett. Bartlett, who completed the feat in January, broke the women's world record of 106 marathons in 106 days, a record previously set by Kate Jayden.
However, he changed the goal to 153 days following a conversation with Metaxas about the "magical number from the Gospels." The number 153 is found in John 12:11, when Jesus Christ told his disciples to cast down their nets on the right side of the boat to catch fish.
"So Simon Peter went aboard and hauled the net ashore, full of large fish, 153 of them. And although there were so many, the net was not torn," the scripture reads.
While there are some debates over the spiritual meaning of the number 153, Metaxas called the feat an "insane miracle—it just has this magical significance as a number to me because it's so random."
"Starting marathon 153. Over 4000 miles (1/6 the circumference of the globe) and 900 hours later, this is it. The final marathon. However, it's not the end. Only the beginning. Stay tuned. Every mile for the Glory of God. For revival. To bring mass awareness to youth mental health and adoption/foster care. The miracles of this journey amaze me of the goodness of God," O'Brien wrote on the day of his 153rd marathon.
He told ChurchLeaders.com he plans to send 15 terabytes of video footage from all 153 of his races to the Guinness World Records so that his feat would be certified and recorded.
O'Brien plans to attempt to break the world record for the most consecutive half-marathons and most consecutive half-marathons on a treadmill.
Photo courtesy: ©Getty Images/FOTOKITA
---
Milton Quintanilla is a freelance writer and content creator. He is a contributing writer for Christian Headlines and the host of the For Your Soul Podcast, a podcast devoted to sound doctrine and biblical truth. He holds a Masters of Divinity from Alliance Theological Seminary.