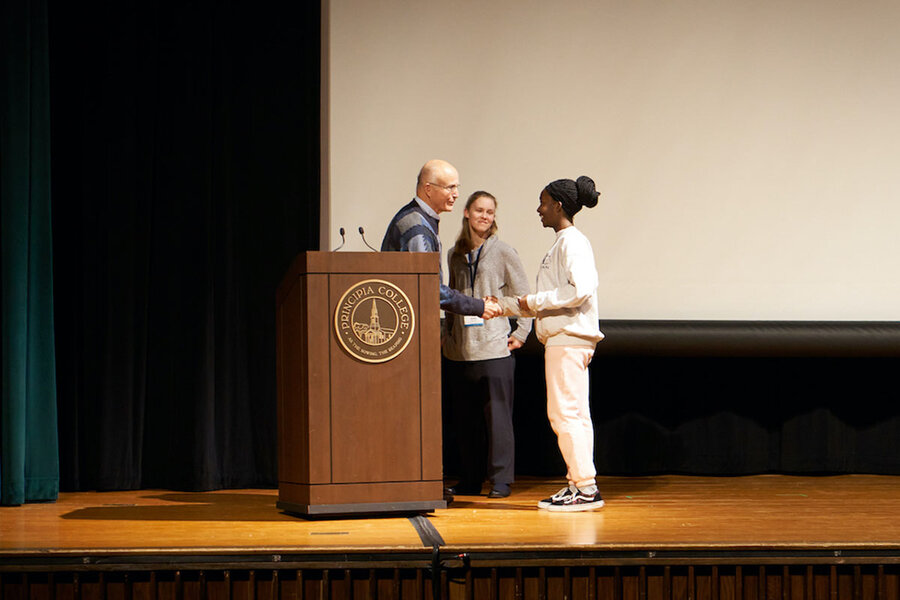 I don't remember getting out of bed in the morning eager to read the news. The only time I ever engaged in a lengthy discussion on tragic events, which are frequently featured in the news, was in school. My teachers would create a curriculum centered on current global issues, and it was through those lessons that I learned about the world around me. At home, I would occasionally direct my attention to the TV news anchor reporting on an issue, while I tried my best to follow the carousel text sliding from right to left. Frankly, this was one of the reasons I disliked the news because it constantly highlighted only the problems we faced. 
Major news sources seem to capitalize on eye-catching headlines, and although death, bombings, shootings, poverty, inflation, dictatorial governments, and climate change are global concerns, the delivery of these topics induced fear and was rarely accompanied by tangible solutions. Over time, I eventually became numb to any kind of news because I was accustomed to only receiving the negative aspect of a topic. I felt hopeless and reverted to my little universe. I found it difficult to believe that "little me" could improve the world, and because of my pessimistic mindset, I was unsure of how to approach these problems through prayer.
When I first started reading The Christian Science Monitor, I admit, I solely read the articles just to get to the end. It felt as though it was an assignment I needed to check off, but as I read more articles and discussed them with my mentor, I became more engaged with the news, something I thought I could not do on my own. The Monitor's mission, "injure no man, but to bless all mankind," is amplified through 28 values, which work together to deliver accurate and inspiring journalism. While "negative" news, unfortunately, catches the eyes of many people, the Monitor not only highlights progress and unity but indicates what actions people have taken to develop sustainable solutions. 
Values such as cooperation, dignity, justice, balance, compassion, and resilience shine throughout articles in the Monitor and convinced me that news can be good and should strive to highlight progress, however little it may be. This was essential for me to acknowledge because it renewed my faith that things can improve in our world.
I read an article that covered how some small woodlot holders along with Indigenous organizations banded together to model the way on how to manage forests more sustainably in eastern Canada. Other pieces I read were about a family that emigrated from Tel Aviv to Canada, nourishing a neighborhood after a mass shooting, and molding moral soldiers. 
After reading the articles, I recorded in my journal the importance of the topics and how I could prayerfully support those issues. I noticed that the need for change or aid came from individuals as well as communities who were driven by selflessness, love, compassion, and understanding. Regardless of how little or much these individuals contributed, goodness always seemed to draw people closer. Many communities worked together to have more compassion and understanding with each other, and I wondered how I could pray to also express those qualities. A transformation was happening, one that enabled me to explore how I could apply the values gained from reading the news, in my daily life. This new outlook on what news should be was rooted in my weekly subscription to the Monitor, and this realization directed how I prayed for the world. 
As I read the articles, my prayers evolved to recognize the heavenly qualities that govern each individual and community, seeking to transform the world. I was especially intrigued by these two articles: "Denied asylum in Israel, Eritreans are welcomed by Canadian Jews," and "How an Army ethicist works to mold moral soldiers," because they expressed qualities of unity, acceptance, love, and goodness.
The first article describes how Jewish Canadians, particularly the Allen family, were outraged over Israel's stringent policy toward asylum-seekers. Jon Allen was a former Canadian ambassador to Israel, and he along with his wife, Clara Hirsch, and another couple, sponsored an Eritrean family Medhanea and Titi Solomon, and their two Israeli-born daughters, from Israel to Canada. 
Given the history and struggles of Jewish people, I initially found it difficult to comprehend how Israel could participate in such discrimination. Danny Schild, the founder of CHAI (Canadians Helping Asylum Seekers in Israel), asked "How could this possibly be happening, this kind of discrimination, this kind of poor treatment of the other in Tel Aviv, when our tradition says 36 times you shall welcome any stranger?" I don't often consider the human family when it comes to the news and because of this, I was trapped in the cycle of the blame game to recognize the amount of work being done by Jewish individuals and communities abroad to counter Israel's poor judgment. 
The Allen family felt morally obligated to help out the Solomon family. They did not let the idea of distance separate them from loving the Solomon family. I focused on how to pray about the ideas of finding a place to belong, acceptance, security, and discrimination, and found that the solution to these issues was loving your neighbor as yourself. Love brought these families together despite the chaos going around them. Both families expressed love even though their common country, Israel, wanted division, and this defiance brought hope and security to both families. 
This article gave me the ability to look past the chaos and consciously understand how a higher character and purpose serve as a catalyst for a more remarkable transformation. Although sometimes it may be difficult to see eye to eye with your neighbor, especially on the topic of war, I understand that when love is at the center and core of our being, people who I may have seen as strangers become my neighbor.
Maj. Jared Vineyard, an Army chaplain, urges soldiers to be ethical leaders for war through values centered around fairness, respect, and even honor toward the opposing side. A memorable quote favored by the chaplain explains why molding ethical and moral soldiers should be at the forefront of Army values: "You are the standard. Be that person. Leaders are readers. Be there. Beware, lest you become the monster you perceive your adversary to be." He encourages soldiers to be the change they want to see in this world by making an effort to always make a clear ethical decision even when the commander's judgment is questionable.
I asked myself, "How do I become a better soldier when all around I sense chaos?" I remembered in Sunday School we talked about trusting your highest sense of good. Being still and receptive to those perfect angel thoughts allows me to discern clearly what is beneficial for all. When I consciously desire to do and be better, I believe this is an example of "prayer without ceasing." This is a gift and the implementation of this idea in the Army, where it would otherwise seem contradictory, serves as a spiritual foundation and moral protection for the soldiers, which may lead to fairer militant action. 
The idea in the article mentioning how "leaders are readers" and being aware "lest you become the monster you perceive your adversary to be" is what I have taken with me whenever controversial discussion points are brought up in school. I strive to learn about an issue before I take a stance, and oftentimes refer to the Monitor for the facts. I also make sure that my perspective is never based on the turmoil but rises above it. This speaks clearly to the mission of the Monitor: "We want to be so focused on progress that together we can provide a credible and constructive counter-narrative to the hopelessness-, anger-, and fear-inducing brand of discourse that is so pervasive in the news." 
Before reading the Monitor I sometimes found myself impulsively agreeing with the opinions of other people because I felt I didn't have enough information to form a separate viewpoint. After reading the Monitor, I felt confident in voicing ideas that came to me on certain topics because it expanded my knowledge and understanding. This was crucial because learning how to rise above the fear and anger that were prevalent in the news was an essential struggle I had to overcome when praying for the world.
The Monitor taught me that news doesn't have to be something I avoid or feel I can't do anything about. I've learned about the experiences of so many people and how the expression of love, unity, understanding, respect, morality, and community helped them face their adversities.  
Praying for the world seemed like something I had to do on my own, but the more articles I read, the more I realized that every day, people are praying for the world through acts of kindness, charity, and unselfishness. I understand that praying for the world does not mean I take on the tragedies of the entire world, but that I start small and express qualities of goodness in my community. As long as my prayers extend to the global family, bless all mankind, and all creatures, and add to the grand goodness seen all over the world, then I am actively making a positive difference and being the change I would like to see in our world. 
Favour Odenyi is a high school senior in San Francisco who also enjoys coding and fixing bicycles. She is the winner of a national essay contest focused on the Monitor for participants of Discovery Bound, a youth leadership program for young Christian Scientists.