Lord, we pray that You would protect our economy and our money. Prevent this from sweeping across the entire nation, God!
It seems that the failure of Silicon Valley Bank is spreading. When will it end? Let's pray.
From Breitbart. The government's backstop of deposits at Silicon Valley Bank has not quelled concerns about the health of U.S. banks as Monday saw a sharp sell-off in shares of many bank stocks.
Trading in the shares of several banks was halted on Monday morning after severe declines. …
Shares of First Republic fell by a record 67 percent. …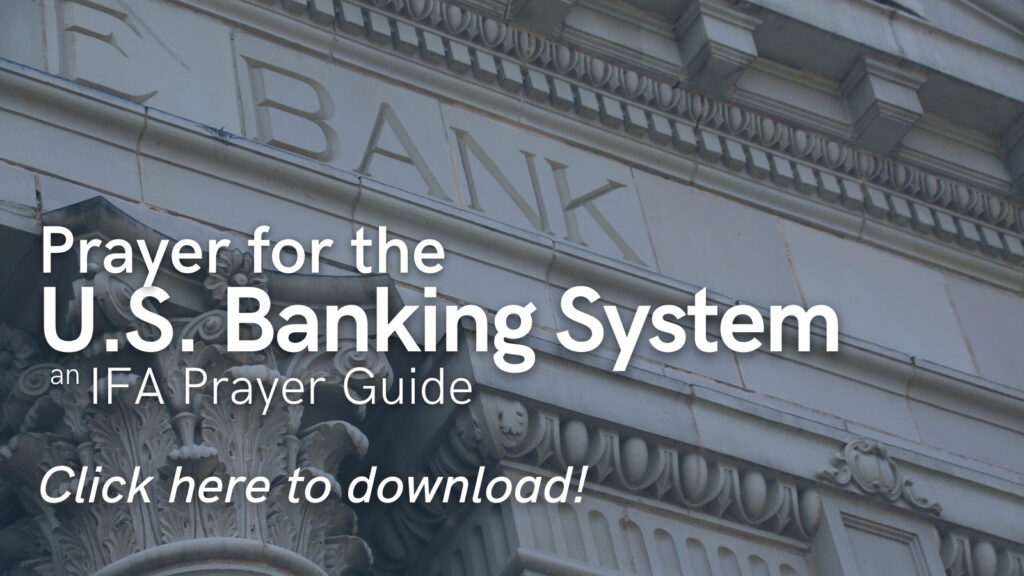 Investors are worried that … customers of some banks may continue to withdraw funds and topple banks. …
The KBW Bank Index was down 13 percent on Monday morning. Shares of even some of the largest banks were falling. …
Many smaller banks have seen shares plunge. Shares of PacWest are down more than 50 percent. Shares of Western Alliance Bancorp fell by nearly 85 percent.
How are you praying for our economy and our banking system? Share your prayers and scriptures below.
(Excerpt from Breitbart. Photo Credit: Getty Images)