… to the only God, our Savior, through Jesus Christ our Lord, be glory, majesty, dominion, and authority, before all time and now and forever. Amen (Jude 1:25).
Aliens. Climate catastrophe. Evolution. Eastern religion. What do these things have in common? Demonic roots and ties to the New Age movement.
IFA has developed a new special report prayer guide: Exposing the Demonic Lies of the New Age. Extensively researched and written by IFA Contributing Writer Angela Rodriguez, this prayer guide describes clearly the anti-Christ roots and unholy fruit of the New Age, including its ties to aliens, climate advocacy, and other popular topics of the day.
Though once considered taboo, interest in UFOs, aliens, and extraterrestrials is at an all-time high, following the government's release of previously classified information on the subject. The government now seems to be interested in talking about it.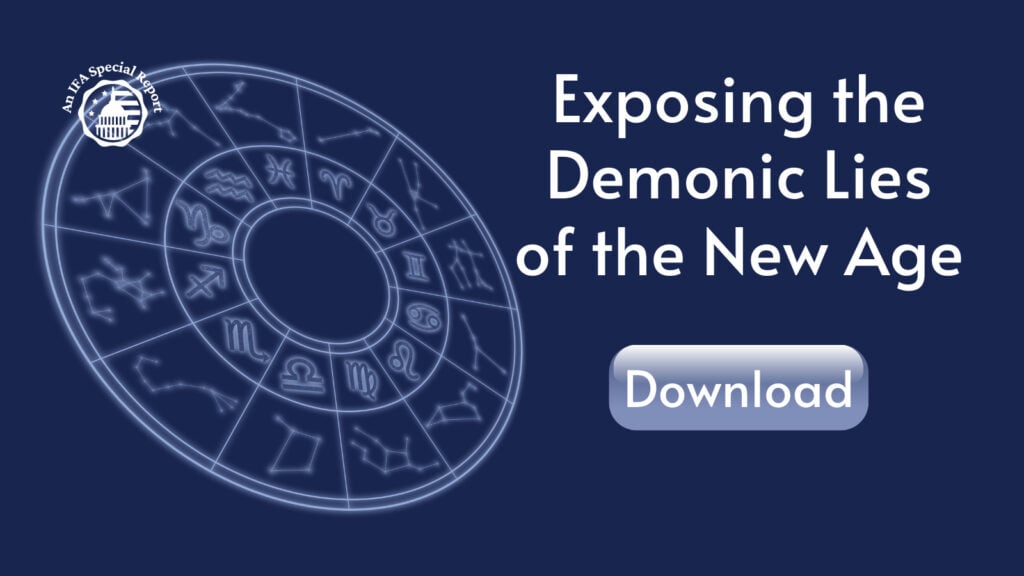 President Biden's efforts to advance the entire green-movement agenda keep climate advocacy constantly in the news. The recent collapse of the Georgia Guidestones highlighted the principles this movement embodies: population control, putting an end to the use of fossil fuels, and more.
Marianne Williamson, Oprah Winfrey's famed spiritual adviser and a prominent New Age advocate, this week announced a run for President of the United States in 2024.
New Age beliefs are rooted in the same anti-Christ lies that go back to the Garden of Eden. This IFA special report exposes those lies and also furnishes the names of people working to educate others and to expose truth about the New Age, so that you can pray for those people by name.