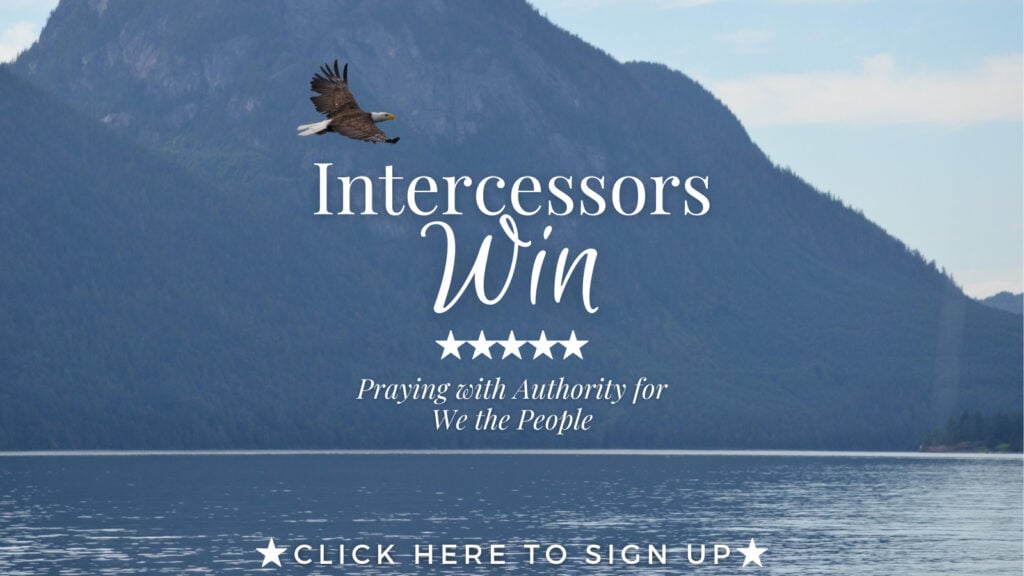 Are you tired of all the headlines proclaiming evil in our nation? It seems like 99% of the "breaking news" we hear about from secular media is bad, worse, and worst!
However, I got tickled recently when I thought how we, as Christians, might reshape those headlines to focus on truth.
How different would the world look if the breaking news proclaimed the goodness, faithfulness, and mercy of God—instead of the gloom and doom that society embraces? I think we'd be an awful lot happier and more encouraged. It would help us to remind ourselves daily that the Word of God is still true, and our Sovereign God still sits on His throne. He is still the governmental center of the universe!
So, with sanctified humor and tongue in cheek, I found myself imagining some rewritten-for-good headlines. And I thought that perhaps you might also enjoy the humor of a few of these.
Friend, examine with me the following 25 "rewritten" breaking news headlines that proclaim the goodness of God.
And granted, some of these are a little long to be actual newspaper headlines; however, work with me, okay? Here we go:
BREAKING: As More Banks Fail, Jesus Christ Remains the Same
BREAKING: Wicked People In Politics, But God Still On Throne
BREAKING: Voters Frustrated, But Ekklesia Still Rules
BREAKING: Jesus Still Casts Out Demons
BREAKING: Deep State Manipulates, But Jesus Turns Hearts of Kings Like Water
BREAKING: God Still Heals Land When Christians Humble Themselves, Pray, Seek Him, and Repent
BREAKING: Christians Persecuted, But God's Compassions Fail Not
BREAKING: Danger On Every Side, But No Evil Shall Befall You
BREAKING: Recession Strikes, But They That Wait On the Lord Shall Not Be Put to Shame
BREAKING: Elderly Man After God's Own Heart Has Never Seen the Righteous Forsaken, Nor His Offspring Begging Bread
BREAKING: Mutual Funds Down 70%; God Still Supplies All Our Needs
BREAKING: People Feel Forgotten, But God Still Hears Prayer
BREAKING: 4 Banks Fail, But God Remains Faithful
BREAKING: People Feel Scared, But Perfect Love Casts Out Fear
BREAKING: Depression Strikes, But In Presence of God Is Fullness of Joy
BREAKING: Government Mandates Isolation, But Community and Friendship Still Heal
BREAKING: Sugar Bad For You, But Jesus Gives Honey From the Rock
BREAKING: Sickness Still Healed At Name of Jesus
BREAKING: God Still Multiplying Daily Bread
BREAKING: Shepherd Seeks One Lost Sheep; You're Not Too Far Gone To Restore
BREAKING: Legislators Argue, But Two Christians Agreeing In Prayer Bring Change
BREAKING: Tech Sector Tumbles for 3 Consecutive Years, But Tithing Still Opens Heaven
BREAKING: Common Sense Flees Nation, But Wisdom Still Freely Available From Above
BREAKING: God Redeems Nation Despite Presidential Mishaps
BREAKING: People Hate God, But His Goodness Sneaks Up On Them and Brings Repentance
Beloved, can you find something to smile about in this list of 25 bits of breaking good news?
I sure hope so. Remember, friend, that morning by morning God's mercies are still new. Our nation may be in upheaval and tumults of various kinds, but our Father in Heaven still rules and reigns. He is still on His throne, and your prayers in the name of Jesus are still stronger than the devil could ever be.
Rest in His love and keep your faith in His Word today!
What other headline could you come up with to proclaim God's faithfulness and mercy? Let us share your smiles with you; leave your "BREAKING news headline" ideas below!
Jamie Rohrbaugh is the founder and CEO of From His Presence. She is the author of Getting to Know the Sevenfold Holy Spirit, and she seeks to equip you to carry His manifest glory everywhere you go. Her resources have been published by YouVersion Bible Plans, Charisma Magazine, The Elijah List, Spirit Fuel, and various other ministry outlets. You can find free mentoring on her podcast, Take Your Territory with Jamie Rohrbaugh, which is available through your favorite podcast streaming app. Download her free prayer tool, Praying the Names of God: 555 Biblical Names of God and How to Use Them in Prayer and Worship, here. Photo credit: Unsplash.