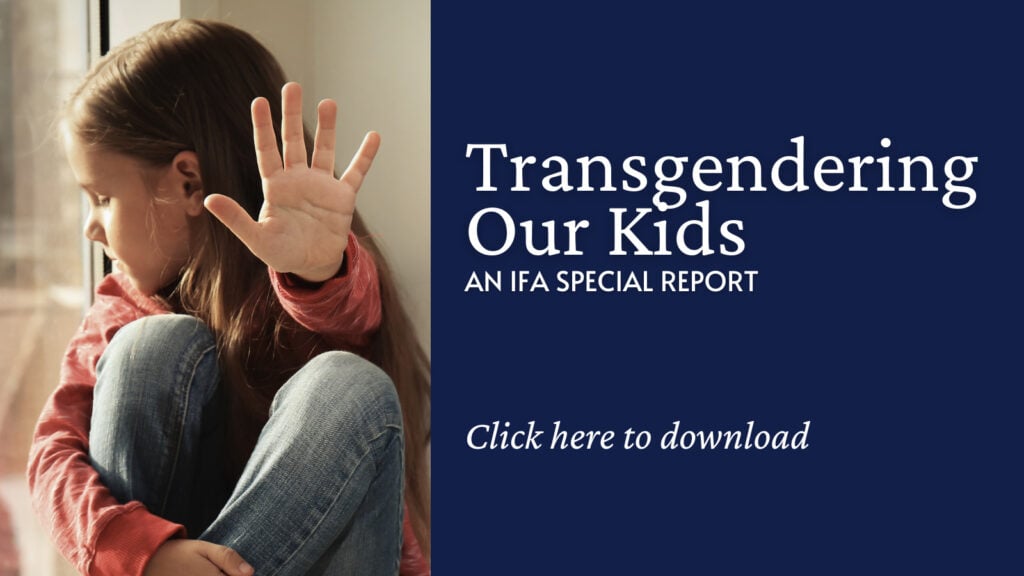 Could this approach be the best way to protect children from transgender "treatments" and surgeries?
From WORLD. Missouri may soon be the first state to restrict transgender treatments to both adults and youth, and it's taking an unorthodox way to get there.
State attorney general Andrew Bailey has attempted to regulate transgender interventions by invoking the state's Merchandising Practices Act, a law that protects consumers from unfair or deceptive businesses. Under Bailey's order, anyone offering hormone therapy and sex reassignment surgery in the state would be guilty of consumer fraud unless they abide by the attorney general's long list of requirements. A state judge temporarily blocked the order while a lawsuit against it is under consideration in court.
The Merchandising Practices Act, part of Missouri's consumer protection law, is commonly associated with shady car dealers and scam artists. Bailey says healthcare providers are no different when they encourage patients to undergo procedures "not supported by solid evidence." …
If the order eventually gets the green light, Missouri would impose a list of requirements on anyone seeking to offer gender transition surgery or other medical interventions. A patient would need to show proof of experiencing gender dysphoria for at least three years and attend at least 15 therapy sessions over 18 months. Medical providers would be required to assess the patient to rule out autism or mental health issues as causes for their gender dysphoria. If the patient is a minor, providers would also be required to assess them for a social media addiction. …
Dr. André Van Mol, a family physician in California and co-chair of the American College of Pediatricians' Committee on Adolescent Sexuality, told me that "such procedures have neither been proven safe, nor effective, nor do they reduce suicides."
Some people who have undergone the treatments disagree, saying the Missouri law will deprive people of a potentially life-saving intervention. …
But dissatisfied patients who feel they were manipulated by doctors into getting these treatments applaud the Missouri order, saying it will protect vulnerable patients and force doctors to do more comprehensive assessments. …
What do you think of this strategy? Share your prayers and scriptures below.
(Excerpt from WORLD. Photo Credit: Canva)