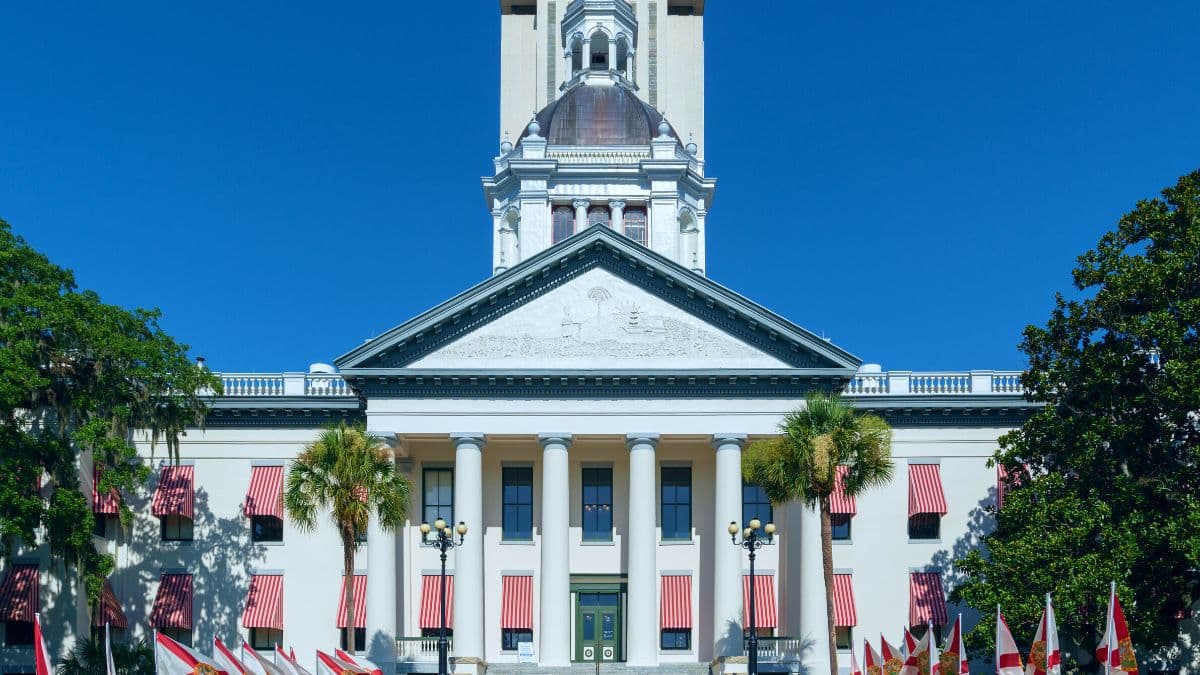 On Wednesday, Florida Republicans moved forward with two bills aimed at banning so-called "diversity" programs in colleges and preventing students and teachers from being required to use pronouns inconsistent with an individual's biological sex.
This move aligns with the top priorities of Republican Governor Ron DeSantis, who is anticipated to sign the bills into law.
DeSantis, who is rumored to announce a presidential campaign in the coming weeks, has pursued a staunch conservative agenda as he seeks to gain support from Republican primary voters.
The state's legislative session, due to conclude this week, has been dominated by cultural debates, with DeSantis' Republican allies approving key bills focused on protecting children from exposure to highly-sexualized and unconventional ideologies on sexual orientation, gender identity, and racialized dialogue in education.
On Wednesday, the Senate voted to expand the law critics have inaccurately dubbed the "Don't Say Gay" bill, a significant policy point for DeSantis.
The expanded bill prohibits school staff and students from being forced to use pronouns not aligned with a person's biological sex.
The legislation also bans instruction on gender identity and sexual orientation up to the 8th grade, legally supporting a previous move by the DeSantis administration to prohibit such lessons across all grade levels.
Moreover, the bill enhances the system for challenging schoolbook content, a DeSantis initiative that has resulted in the removal of materials deemed unsuitable for children by the governor and his supporters.
Proponents of the bill argue that it aims to protect children from sexualized content and ensure that teachers adhere to the existing state curriculum.
Republican Sen. Erin Grall stated, "You see society coming at our children in a culture war that has an agenda to make them confused. We are depriving children of the ability to figure out who they are when we push an agenda, a sexualized agenda, down onto children."