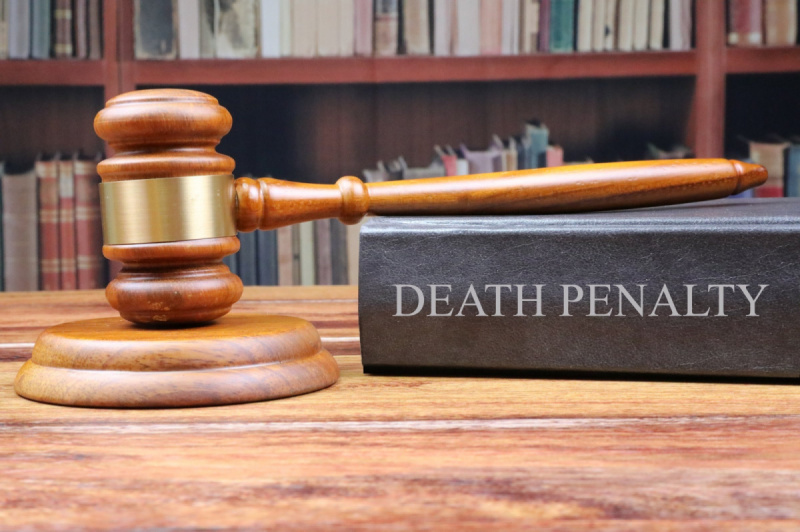 Six Libyan individuals, some of whom belong to marginalized ethnic groups, are on death row after being accused of evangelizing and converting to Christianity. Activists contend that these laws are used more frequently in the nation to stifle civil society and human rights organizations. 
The people detained by security personnel in March have been accused of violating Article 207 of the penal code, which criminalizes attempts to "alter fundamental constitutional principles" or overthrow the government.
Six Libyans Converting to Christianity Amidst Increased Suppression Face Death Penalty
According to The Guardian, a U.S. citizen was also detained last month. Still, it was freed and is presumed to have departed Libya, according to the Internal Security Agency (ISA), which said that the arrests were made to "stop an organized gang action aiming to solicit and make people leave Islam."
When the ISA posted videos of the detainees' confessions online, their families learned of their arrests. One of the captives' attorneys claimed that person was tortured into enunciating their Christian beliefs. Humanists International draws attention to the fact that religious principles dominate Libyan law. The freedom to profess one's religion is protected under an interim constitution, although it has been suspended due to ongoing political unrest.
Noura Eljerbi, a human rights activist driven into exile after receiving death threats for her work, claims that there has been an upsurge in applying Article 207 against members of civil society and international organizations in Libya. She explains that the community does not welcome conversations concerning religious freedom since there is a lack of tolerance for such topics.
The ISA detained seven activists for alleged atheism last year. Two of them were released, but the others are still being held. While some Libyan human rights defenders have been murdered or forced to flee the country, others have worked covertly to protect themselves. The circumstance brings to light the difficulties activists in Libya confront and the rising intolerance for religion and free speech.
Another source, Press TV, reported that the Libyan Internal Security Agency held a U.S. citizen for allegedly encouraging others to become Christians. The arrest came after a similar detention of another American, Jeff Wilson, in Tripoli. The American, connected to the missionary group "Assemblies of God," was accused of working with his wife to "seduce the sons of our Muslim people." Additionally, two Libyans were detained for converting to Christianity and confessing that foreigners had persuaded them. 
In Libya, Islam predominates, but there are also a few scattered Christian settlements. Some Libyans assert that missionaries are distributing Christian literature while operating under the guise of aid organizations.
Also Read: Nigeria Terrorist Killed Another 33 Christians
Human Rights Watch Calls for Changes to Libyan Penal Law and Abolition of Death Penalty
The Libyan penal law prohibits blasphemy and grants the death sentence for any statement of ideas or beliefs that aim to topple the state's political, social, or economic order. According to the article in The New Arab, Human Rights Watch (HRW) urged redefining criminal activities to exclude the peaceful exercise of the right to express opinions, gather, and form associations in April.
In addition, HRW urged Libyan lawmakers and authorities to abolish the death penalty as a sanction for founding or participating in criminal organizations. According to HRW's Hanan Salah, Libyan authorities should maintain civic space by upholding the right to freedom of association rather than stifling it under the guise of enforcing rules.
Related Article:Nigeria Witnesses Tragic Loss of 50,000 Christians in 14-Year Religious Conflict