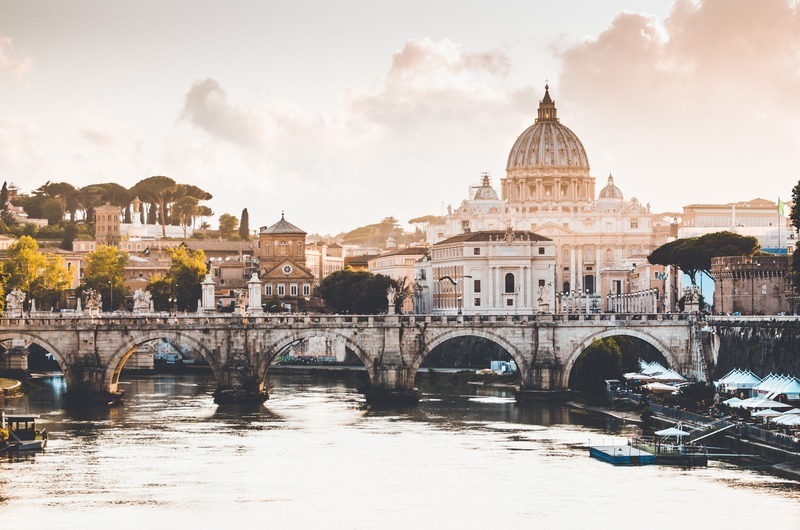 The Vatican's top charity, Caritas Internationalis, has elected a new secretary-general, signaling a new beginning for the group after Pope Francis made the unprecedented decision to oust the previous leadership in response to allegations of bullying.
On Monday, Alistair Dutton, a former Jesuit novice with extensive experience in nonprofit organizations, was chosen for the position. Dutton, who formerly held the role of humanitarian director for the confederation, which consists of 162 national chapters and is acknowledged as one of the most significant relief organizations globally, is currently the chief executive of Caritas' Scottish chapter.
Former Jesuit Novice Elected as New Secretary-General of Caritas Internationalis 
According to the article shared in Fox News, the choice of Kirsty Robertson, director of Caritas Australia, as vice president also took place during the general assembly in Rome. Following the weekend appointment of Tokyo Archbishop Tarcisio Isao Kikuchi as president, these elections complete the executive branch.
Following Pope Francis' unexpected decision to fire Caritas Internationalis' president, secretary-general, vice presidents, treasurer, and ecclesiastic assistant in November, the leadership transition has come under intense scrutiny. The Caritas office in Rome experienced "real deficiencies" in administration, which negatively influenced staff morale. Even though there was no proof of financial wrongdoing or sexual harassment, former workers complained of a hostile work environment with bullying, harassment, and humiliation.
According to Caritas, Dutton pledged to use his new role to advance the confederation. He promised to listen respectfully, think carefully, and close gaps. The company and its backers are hopeful that this shift in leadership would usher in a period of improved management and a more favorable work environment.
Also Read:Pope Francis Announces 2024 Argentina Visit, Orders Archbishop Gänswein to Depart Vatican
Cardinal Czerny Defends Pope Francis' Decision to Dismiss Caritas Leadership
High-ranking Vatican official Cardinal Michael Czerny strongly supports Pope Francis' choice to oust Caritas Internationalis' leadership as the Holy See's affiliated organization. The relocation, according to Cardinal Czerny, was a necessity for the staff's welfare and had nothing to do with the charity's humanitarian activities.
The article shared in Yahoo! News reported that in a shocking move, Pope Francis removed the elected Caritas leadership in November, installed a temporary administrator, and started the organization's reform. The decision astonished many people within Caritas, a group renowned for its international humanitarian endeavors.
Cardinal Czerny made it clear that the choice was an act of kindness intended to improve and maintain the institution, which plays a significant role within the Catholic Church. The dismissals followed an outside review that exposed serious management failings and a hostile workplace that decreased employee morale. The probe, which is significant, turned out to have no proof of either financial or sexual misbehavior.
In a recent story in Christianity Daily, Aloysius John, the previous secretary-general, criticized the Vatican's conduct during the Caritas conference to elect new leaders, citing racial intolerance and a power struggle. These claims were rejected by Cardinal Czerny, who emphasized that the dismissals were necessary and proper and were not an attack on Caritas or its humanitarian activities. He expressed the expectation that the restructuring will bring forth a more uplifting and fruitful atmosphere for the crucial work of the charity.
Related Article: Dismissed Caritas Chief Slams Vatican's 'Power Grab' in Revealing Statement