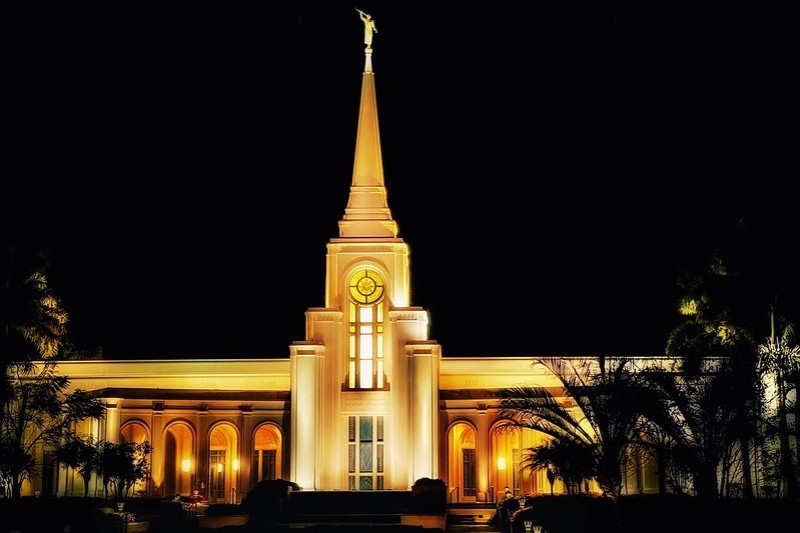 The Church of Jesus Christ of Latter-day Saints is alleged to have acquired a fortune of over $100 billion, making it arguably the greatest treasure owned by any religious fund in the United States, according to David Nielsen, a former manager at the investment firm. Nielsen asserts, however, that this money was utilized in ways that he says were potentially illegal rather than for charity purposes.
Nielsen worked as a senior portfolio manager for the church's investment division, Ensign Peak Advisors. In 2009, the church hired him off Wall Street with the expectation that he would use his expertise to grow the charity. But he asserts that the company more closely resembled a covert hedge fund, amassing cash and giving churchgoers false information.
LDS Church Exposed by Whistleblower
According to the article in CBS News, the church's 17 million members, who are supposed to tithe around 10% of their income, contribute an estimated $7 billion annually. The levies are intended to support church activities, initiatives, and physical assets like buildings and utilities. Ensign Peak invests its $1 billion annual surplus into a reserve fund, where it grows tax-free thanks to the company's non-profit status.
Nielsen said that the reserve fund has expanded above $100 billion since its founding in 1997, dwarfing the amount of the Bill & Melinda Gates Foundation or Harvard's endowment. He draws attention to the potential benefit of such money in resolving critical global problems.
In another source, ABC 4 Utah said that one of his superiors stated in 2013 that $600 million was used to promote Beneficial Life, a for-profit insurance firm owned by the church, and $1.4 billion from the church's fund was used to build a mall on property that belonged to the church. As charitable organizations cannot bail out for-profit corporations and keep their nonprofit status, Nielsen claims this violates the law.
There was a revelation in 2018 that church members were connected to fictitious companies holding enormous sums of money in equities, and bonds are thought to have been the tipping point for Nielsen. Ensign Peak, in fact, had control over these resources. Nielsen claims that the company conducted an emergency meeting where it was acknowledged that these firms were put up to conceal the assets from church members. The chief investment officer also reportedly issued a warning that if the firm's activities were brought to public notice, its tax-exempt status might be lost.
Also Read: LDS Church Donates Millions to Humanitarian Organizations Benefiting Millions Worldwide
Church Leader Defends Financial Practices Amid Accusations from Former Employee
In response, Nielsen resigned in 2019 and reported Ensign Peak for allegedly violating its tax-exempt status by diverting funds to for-profit companies in a 74-page whistleblower complaint to the Internal Revenue Service, according to the Salt Lake Tribune. 
A Presiding Bishopric member named W. Christopher Waddell defended the church's financial procedures in response to allegations made by David Nielsen, a former employee. Nielsen had voiced concerns over the financial dealings of the church's investment arm, Ensign Peak. Nielsen's accusations were refuted by Waddell, who claimed that Ensign Peak served as the church's auxiliary and supplied the resources required for its operations.
Although it wasn't mentioned in the broadcast, Nielsen also demanded that Congress look into the church's financial methods. He highlighted the value of honesty and the necessity to improve the world by following the right procedures.
A former IRS employee named Phil Hackney doubted the prospect of a thorough investigation of Nielsen's concerns, noting serious political dangers. He emphasized that the value of the following law and the risk taht could occur if the requirement are to be ignored.
Related Article:Church of Jesus Christ of Latter-day Saints Donates $8.7M to Red Cross, Upholds Status as Top Blood Drive Supporter