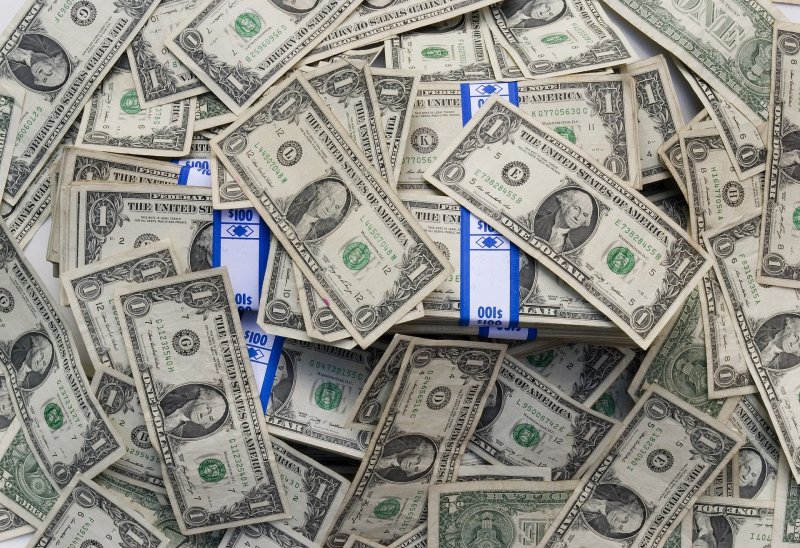 The Church of Jesus Christ of Latter-day Saints allegedly violates the terms of its religious tax exemption by using a one-hundred-billion-dollar fund to bail out firms with ties to the church. It was stated by a whistleblower named David Nielsen, who served as the church's former portfolio manager.
$100 Billion Fund That Bailed Out Church's Business
David Nielsen, also a committed Mormon faith member, was initially approached to work at Ensign Peak when he was employed on Wall Street, The Guardian reported. He claimed that during his time working for Ensign Peak, he witnessed the church's investment company "[masquerading] as a charity," evading what would amount to billions of dollars in taxes by fabricating documents and generally deceiving other individuals who adhere to the Mormon faith. Tithing is an ordinance in which people who attend the Church of Jesus Christ of Latter-day Saints donate around 10% of their annual earnings to the religious organization. The Church of Jesus Christ of Latter-day Saints gathered roughly $7 billion from its 17 million members through this practice each year.
Approximately one billion dollars of the collected money was placed into an emergency fund at Ensign Peak, recognized as a non-profit organization. This fund was then invested, and any generated profits were exempt from taxation. Nielsen explained that the reserve fund was established in 1997 and has grown to over one hundred billion dollars, nearly twice as large as Harvard's endowment. "I thought we were going to change the world. We just grew the bank account," he added. The documents show funds from the church's reserve fund have been used to finance for-profit projects. These ventures included a shopping mall in Salt Lake City constructed on church land and a church-owned insurance company.
According to a report from The Salt Lake Tribune, Nielsen would break his public silence by speaking with '60 Minutes' reporter Sharyn Alfonsi on the newsmagazine program, which would run on CBS/Channel 2 at 6 pm on Sunday, and would also be streamed on Paramount+. Nielsen has asserted that considerable sums of money donated by churchgoers for charity have been utilized to fund business enterprises, such as the construction of the City Creek Center retail mall in the downtown area of Salt Lake City and the rescue of Beneficial Life Insurance Company.
As motioned, he submitted their affidavits in the lawsuit by former Utahn James Huntsman in the summer of 2021. The case claims top Latter-day Saint officials of fraud and attempts to recover millions of dollars in tithing that was improperly refunded. In addition, the issue of Huntsman is currently being considered for appeal by the 9th United States Circuit Court of Appeals. Moreover, at the beginning of this year, Nielsen pushed his concerns to Congress. He urged the Senate Finance Committee to investigate the faith's financial operations. Also, Nielsen shared "evidence of false statements, systematic accounting fraud", and violations of tax laws and other federal regulations. He noted that, among other things, his previous employer had evaded over $20 billion in taxes and another $2 billion in penalties.
Also Read: Latter Day Saints Serve and Donate to Countries in Need
Jesus Christ of Latter-Day Saints' Response to the Allegations
The Church officials of Jesus Christ Latter-day Saints strongly denied the allegations. They stated in a press release issued at the time that the church "complies with all applicable law governing our donations, investments, taxes, and reserves." In addition, they have argued that the funding used for the business initiatives came from "earnings on invested reserve funds" rather than the actual tithing gifts themselves. As per MSN, Bishop Christopher Waddell justified how the Church of Jesus Christ of Latter-day Saints manages its financial investments and assets.
He also stated that Ensign Peak Advisors is the church's treasury. "They're just holding the assets, reserves, on behalf of the church," he noted. Furthermore, Waddell responded "no" when he was questioned if people who part of the church are could lose trust in the church because of the private nature of this money. He believes divulging all of the assets at Ensign Peak is unnecessary and that whistleblower Nielsen needed a complete understanding of the issue.
Related Article: Church of Jesus Christ of Latter-day Saints to Pay $5M Settlement Following Concerns on Church's Investment