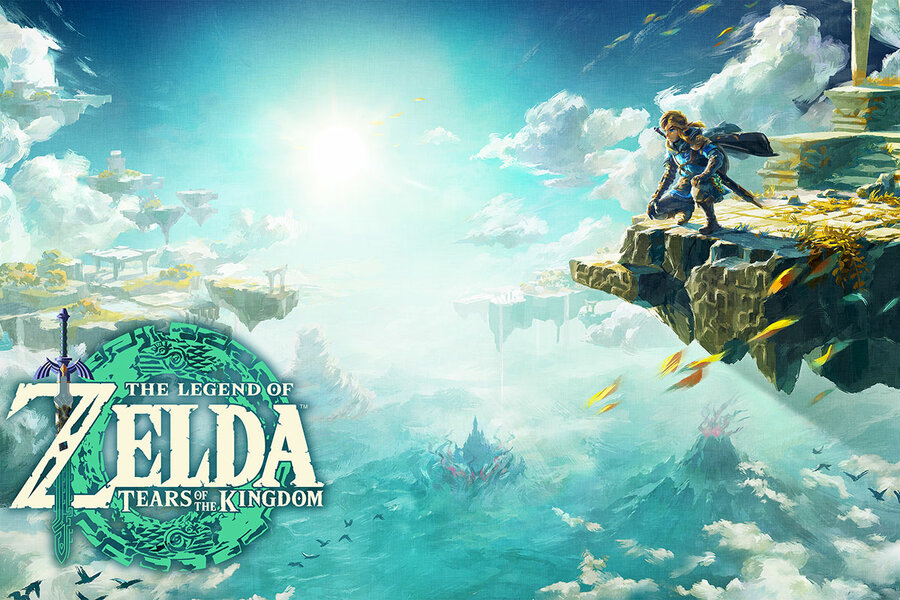 Last Thursday, a few hours before midnight, I left my house in a folktale-like fashion.
As the moonlight draped the bedroom, I tucked my oldest boy under the covers for the evening. Then, I picked up a sword in search of adventure. What I found was sweet nostalgia.
One of Nintendo's staple franchises, The Legend of Zelda, enjoyed its first release in six years: Tears of the Kingdom. I celebrated the occasion at my local Gamestop, which allowed gamers and enthusiasts to win prizes, pick up the game, and quite frankly, be kids again.
I often chuckle when people suggest that a Blockbuster card is a form of ID for millennials. I was close to my son's age when I begged my parents to rent video games every weekend. Blockbuster, of course, is a thing of the past, but the childlike desires of kids at heart remain.
Such callbacks aren't just therapeutic – they're marketable. I recently saw a movie preview for "Transformers: Rise of the Beasts," which provided some polish for a franchise first made famous in the 1980s. As summer approaches, we'll see blockbusters from comic book giants Marvel and D.C., featuring familiar names such as Spider-Man, Batman, and The Flash.
As people filled up the store last Thursday night into Friday morning, I was reminded of a simpler time. I can remember when my local Blockbuster held a video game competition, and one of the games was Sonic The Hedgehog. When I saw a Super Nintendo or Sega Genesis with a free controller, my only concern was to rush to the machine before someone else got there.
Things are a little different now. Ever since 2020, the gaming monitors in stores haven't been accompanied by controllers. Walking around late at night, or sometimes in broad daylight, contains its share of risks.
It was refreshing to be a part of a community, if only for a few hours. The shared anticipation of the game's release linked us together. Folks either dressed for the occasion, reminisced about the past, or both.
The Legend of Zelda, which premiered in 1986, is only rivaled by Mario in the Nintendo pantheon. It's the story of Zelda, the princess of Hyrule, and her companion, Link, who helps her overcome the schemes of the evil Ganon. As the story evolved, Zelda became less of a damsel and more of a colleague. The three of them are linked through The Triforce, a source of power which reflects their character. Link represents Courage, Zelda Wisdom, and Ganon's desire to conquer yields him the Triforce of Power.
Tears of the Kingdom picks up from the wildly successful Breath of the Wild. The gameplay is vast, with Link exploring lands that take hundreds of hours to fully comb through and explore. The game encourages innovation as Link uses his powers to craft technology and magic. A nerd's nirvana, for sure, but also the type of good-natured fun that constitutes Nintendo's reputation. 
The more I think about it, the hero's name is perfect for the effect of nostalgia on people. It binds us together in a way that transcends the nature of entertainment. Movies and sports and games seem like fleeting, lofty wastes of time, until we look deeper into the credits, or the box score, or gameplay. Our heroes are reflections of us, as are our interests. 
I'm turning 40 in a few months, and I enjoy toeing the line between big kid and being responsible for two kids. In a world where we continue to prioritize mental health and finding balance, sometimes refuge is as simple as flipping a switch.