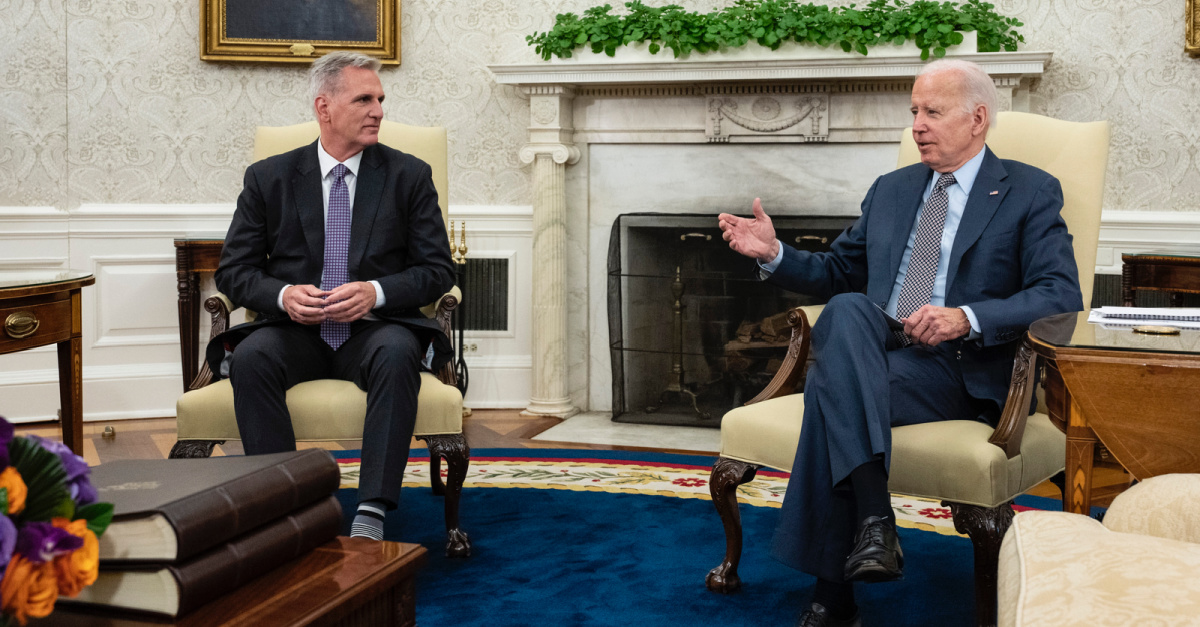 President Joe Biden and House Speaker Kevin McCarthy said debt ceiling conversations have been productive, but there is still no firm agreement.
The news comes just over a week before the deadline to raise the debt limit. On June 1, Treasury Secretary Janel Yellen said it will be "highly likely" the government will not be able to pay its bills, sending the U.S. into federal default.
Biden, however, has said that all agreed that "default is not really on the table."
Republicans and Democrats are divided on how to cut the budget deficits. Republicans have long pushed for cutting spending, but Biden's administration has said spending levels should stay flat and taxes should increase for wealthy Americans and large companies.
"The time of spending, just spending more money in America and government is wrong," McCarthy said after the Oval Office meeting.
If they can come to an agreement, a deal would allow lawmakers to vote to lift the debt ceiling and allow more borrowing.
"We're going to find a baseline that we agree to that will be less than what we spent this year," McCarthy said back at the Capitol.
According to the Associated Press, Republicans had initially asked to make next year's budget roll back to the 2022 spending levels and impose a one percent cap on spending growth for 10 years. That cap has since changed to about six years.
Meanwhile, Biden's administration wants a two-year budget deal that keeps spending flat with a one percent cap on spending growth for 2025.
Under the law, the House speaker has to post a proposed bill for 72 hours before it is able to be voted on. The Senate would also have to pass the bill before it would go to Biden to be signed into law.
"It's time for Republicans to accept that there is no deal to be made solely on their partisan terms," Biden said in a news conference this week.
Photo courtesy: ©Getty Images/Drew Angerer/Staff
---
Amanda Casanova is a writer living in Dallas, Texas. She has covered news for ChristianHeadlines.com since 2014. She has also contributed to The Houston Chronicle, U.S. News and World Report and IBelieve.com. She blogs at The Migraine Runner.