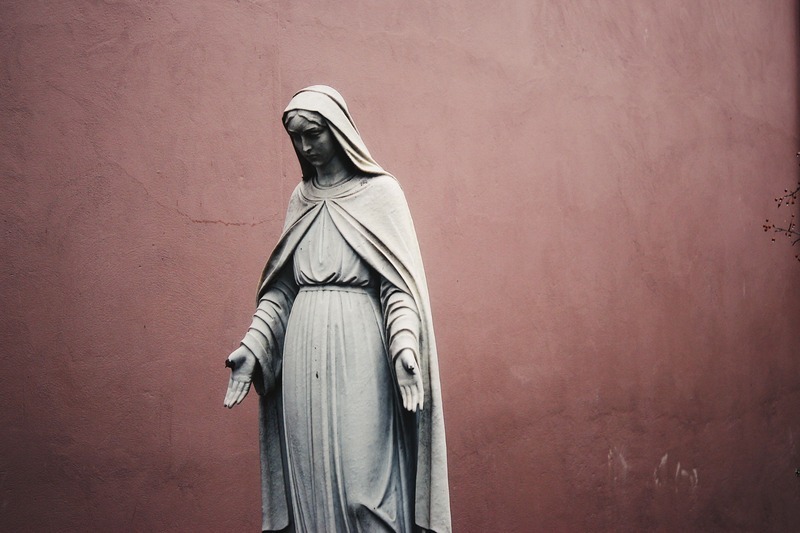 Pope Francis recently cautioned believers in an interview about the authenticity of reports of the Virgin Mary appearing, saying that not all sightings are true. The pope did not mention a specific occurrence specifically, but it appears that he was referring to Maria Giuseppe Scarpulla, who lured thousands of pilgrims to a village outside of Rome by claiming that a statue of the Virgin Mary in her possession dripped blood.
The pope stressed the value of focusing on Jesus instead of the Madonna during an interview with Rai 1 on Sunday. He also warned against placing an excessive amount of emphasis on Madonna's representations. He voiced worry over selfish Marian's devotion and asked both those who practiced it and those who promoted it to reconsider their methods.
Pope Francis Warns Against False Apparitions of Virgin Mary
According to the article in The Guardian, this interview was conducted just after inhabitants of Trevignano requested Pope Francis' help regarding Maria Giuseppe Scarpulla, also known as Gisella Cardia. A statue of the Virgin Mary is housed in a glass case in a park that overlooks Lake Bracciano, and for the past five years, Scarpulla has held monthly celebrations there. The statue, which Scarpulla purchased from a Catholic shrine in Medjugorje, Bosnia, is said to have displayed miraculous occurrences, including apparitions and bloody tears. Scarpulla also claimed to have received communications from Madonna.
While his diocese conducts an inquiry to confirm the validity of the purported phenomena around the statue, the local bishop, Marco Salvi, recently pleaded with pilgrims to forgo visiting the place on the third of the month. In search of comfort and in the hope of a miraculous cure for life-threatening illnesses, a large number of people had been flocking to the location.
A private investigator's assertions that the blood spots on the monument were caused by a pig have now provoked a court investigation into Scarpulla. According to the article shared in Irish Times, additionally, a few of her supporters have come forward and said they were duped. Scarpulla, who had previously been found guilty of bankruptcy fraud, started a foundation to raise money purportedly for the construction of a facility for sick children. But according to a guy who spoke to La Repubblica, he and his wife gave her foundation €123,000 (£106,000) before realizing they had made a "spectacular mistake."
Also Read:Pope Francis Extends Support, Solidarity to Suffering Chinese Catholics
Convicted of Bankruptcy Fraud
The subject of the alleged Marian apparitions at Trevignano, Maria Giuseppe Scarpulla, has previously been found guilty of bankruptcy fraud. The article in WION stated the center for sick children, was supposed to be constructed by the foundation that Scarpulla formed. It has since been revealed, nevertheless, that she solicited funds under false pretexts.
After an investigation into allegedly supernatural occurrences involving the Virgin Mary statue in their possession was launched in April of this year, Scarpulla and her husband left Trevignano. The statue's glass case was to be demolished as part of the study as well. Scarpulla expresses her determination to carry on her work despite these occurrences and stays unmoved and unaffected. Scarpulla has a history of bankruptcy fraud convictions, which casts doubt on her honesty and motivations. This information raises new questions for the investigation and casts doubt on the veracity of the alleged miracles connected to the statue.
Related Article: Pope Francis Honors 21 Coptic Martyrs Slain by ISIS, Includes Them in Catholic Calendar