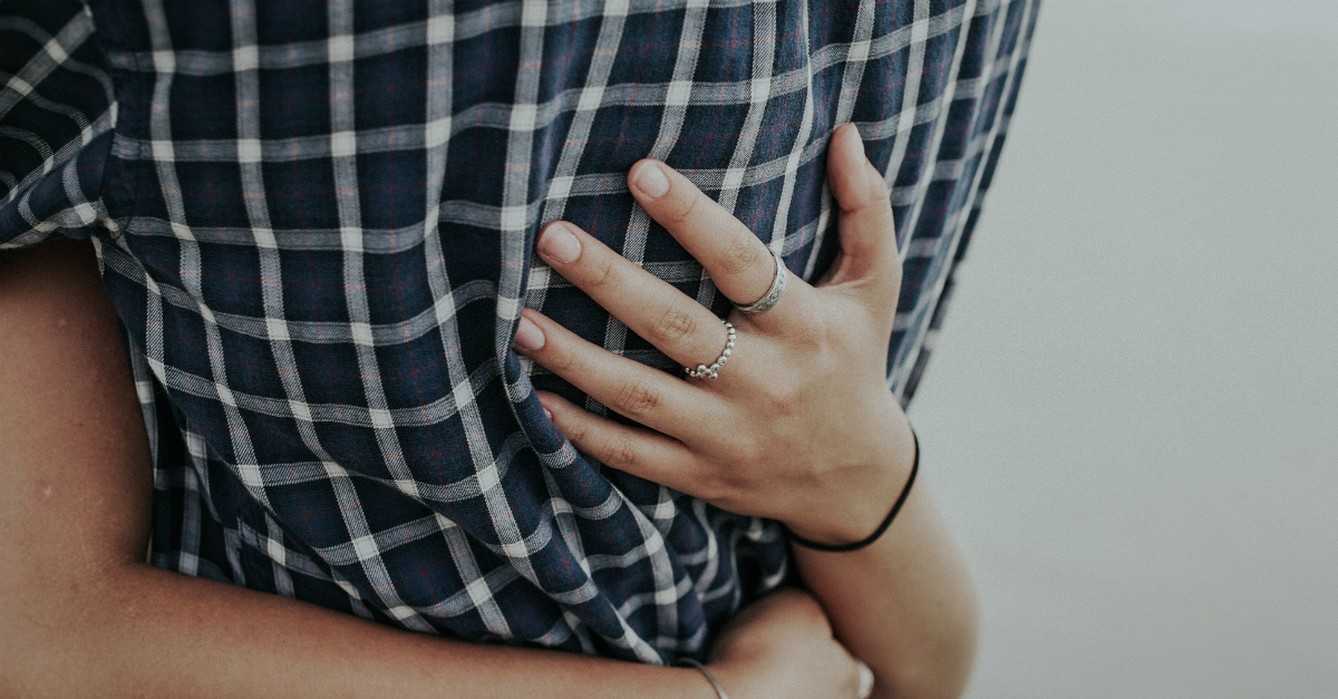 Life is full of trouble. Jesus told his followers that would be the case, and it still holds true. The wise among us look for ways to minimize that trouble. We have financial habits to keep us out of bankruptcy. We have healthy habits, trying to avoid being sick and frail. And we should have spiritual and relational guardrails to help affair-proof our marriages. Check out God's encouragement and warning about faithfulness in marriage.
How much do we need help in this area? According to a recent survey, 50% of husbands and 35% of wives have committed adultery. And here is the really crazy news: those stats are no different among churchgoers.
Here are five ways to help affair-proof our marriages.
1. Commit to God's standard.
"Marriage should be honored by all, and the marriage bed kept pure." Hebrews 13:4 (NIV)
The bar for marriage is simple yet high. One man committed to one woman for one lifetime. That is the goal.
One habit that can help keep that commitment is to declare it privately and publicly. I tell my husband regularly that I am committed to him. I've been doing that for 46 years. Dan tells me the same thing. We state and restate our commitment to each other privately. But we also declare our commitment publicly. Sometimes with humor. "When I got married, I married way over my head" is one of Dan's favorite statements about me. Sometimes with seriousness. It is not the first "I do" that matters most – it is the daily "I still do" that keeps the commitment fresh.
2. Magnify the consequences of having an affair.
"But the man who commits adultery is an utter fool, for he destroys his own soul." Proverbs 6:32 (NLT)
The Bible warns us about sexual sin than all the other sins combined. Why is that so? Because sexual sin damages the soul and destroys relationships like no other kind of sin.
"Sexual sins are different from all others. In sexual sin, we violate the sacredness of our own bodies, these bodies that were made for God-given and God-modeled love, for "becoming one" with another." 1 Corinthians 6:18 (Message)
There is no doubt that sexual sin is damaging to the soul. It is also detrimental to families and churches. My reasons for being faithful are simple – and I remind myself of them often. I play these reasons over and over again in my mind.
I love Jesus – and I want to hear him say, "Well done, good and faithful servant." I want to honor Him, not disappoint him. I love my family – and I do not want to hurt them. Sexual sin destroys families every single day. I love my friends – and care deeply about the example I set for them.
"God wants you to be holy and to stay away from sexual sins." 1 Thessalonians 4:3 (NCV)
I rehearse these three reasons to be faithful frequently. Every time I hear about someone having an affair – I rehearse each reason. Whenever I see some reference to marital unfaithfulness on TV – I rehearse these reasons. I remind myself of what an affair will cost me.
3. Maintain the quality of your marriage.
"Husbands and wives should satisfy each other's needs." 1 Corinthians 7:3 (GWT)
Many marriages are in trouble because we expect our mates to meet needs only Jesus Christ can meet. Most affairs take place within the context of unhealthy marriages. When your needs are not met at home, the temptation to look elsewhere is much higher. Conversely, when things are healthy at home, the tendency to wander goes way down.
Top five needs of men:             
sexual fulfillment
companionship
an attractive wife
domestic support
admiration
Show me a man whose needs are being met at home – and I will show you a man far less likely to have an affair.
Top five needs of women:
affection
conversation
honesty and openness
financial security
family commitment
Photo credit: ©Unsplash/Christiana Rivers
The same principle is true for women. When a woman's needs are being met by her husband, she is less likely to turn to other relationships for those needs to be met. Two major problem areas arise from these needs. The first problem is the sexual relationship between you and your mate. The sexual relationship in marriage almost always suffers if your needs are not being met at home.
"Do not deprive each other of sexual relations – so that Satan won't be able to tempt you because of your lack of self-control." 1 Corinthians 7:3 (Ph)
A second problem is the damaged friendship you have with your mate. Unmet needs at home will drive a wedge between most couples. As a result, their friendship and intimacy begin to suffer.
"There are friends who destroy each other, but a real friend sticks closer than a brother." Proverbs 18:24 (NLT)
It is relatively easy to leave your spouse, but it is tough to leave your best friend. So as our children grew up and started dating, our constant advice was, "Marry your best friend."
4. Manage your mind.
What you think about, you eventually feel. What you feel, you eventually act on.
"Temptation is the pull of a person's own evil thoughts and wishes. These evil thoughts lead to evil actions and afterwards to death." James 1:14-15 (LB)
Most married people do not realize that an affair begins in the mind. It starts with thinking the wrong things and moves toward behavior.
The anatomy of an affair:
First step – sinful thoughts take root in the mind.
Second step – emotional, non-physical involvement emerges.
Third step – physical involvement ensues.
Fourth step – rationalization of the affair develops.
The easiest place to stop an affair before it occurs is to shut it down while it is still just a thought in your mind. Don't allow anything into your mind or anyone into your life that will undermine your marriage: movies, soap operas, romance novels, discontented friends, or male friends. I know. It's hard. But necessary. When we invite these things into our lives, we set our marriage up for failure.
5. Minimize the opportunity.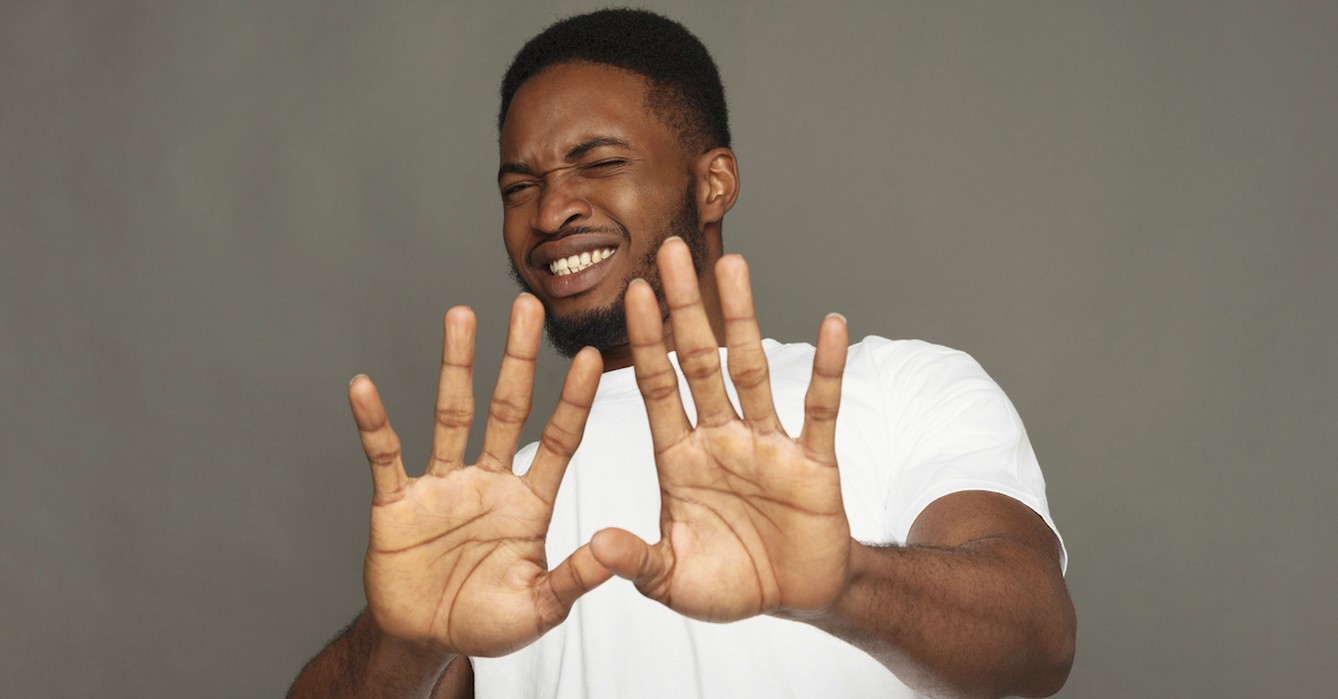 Photo credit: ©GettyImages/Prostock-Studio
"If you think you are standing firm, be careful that you don't fall!" 1 Corinthians 10:12 (NIV)
We all would like to believe we are strong enough and our marriages are safe enough that an affair has no chance of occurring. But unfortunately, the reality is that we all can fall into sexual sin. Paul says we "put to death" those things that will lead us to sexual sin. His words indicate an action on our part. While we might not be able to totally eliminate those wrong thoughts, we can declare them dead every time they pop up in our minds.
"So put to death the sinful, earthly things lurking within you. Have nothing to do with sexual immorality, impurity, lust, and evil desires." Colossians 3:5 (NIV)
Establish hedges of protection. There are places I don't go, books I don't read, and TV shows and movies I don't watch to keep a hedge of protection around my mind.
"Fix your thoughts on what is true, and honorable, and right, and pure, and lovely, and admirable. Think about things that are excellent and worthy of praise." Philippians 4:8 (NLT)
Choose friends carefully.
"Bad company corrupts good character." 1 Corinthians 15:33 (NLT)
We indeed become like those with whom we spend the most time. Be careful at work.
"For all that is in the world, the lust of the flesh and the lust of the eyes and the boastful pride of life, is not from the Father, but is from the world." 1 John 2:6 (NASB)
The workplace is where many affairs begin. If you are not getting approval at home, you may find it in your boss. A friend at work is having a hard time in their marriage, and you are their sounding board. Your mate has let their physical appearance go, and your co-worker hasn't. So guard your heart and mind at work. Let's do this!
Chances are you do well with some of these five truths – and might need to work on one or two: Commit to God's standard. Magnify the consequences of blowing it. Maintain the quality of your marriage. Manage your mind. Minimize the opportunity.
All of us can do the preventive work of taking these steps to help affair-proof our marriages. Are these steps a guarantee? They are not. No such guarantee exists. But they will help raise the likelihood that your marriage will succeed and avoid the trainwreck of an affair. Sit down with your husband or wife and talk through these five steps. Then, identify the one that needs to be strengthened and make a plan. God wants to help you affair-proof your marriage.
Photo credit: ©GettyImages/Antonio Guillem
Mary Southerland is also the Co-founder of Girlfriends in God, a conference and devotion ministry for women. Mary's books include, Hope in the Midst of Depression, Sandpaper People, Escaping the Stress Trap, Experiencing God's Power in Your Ministry, 10-Day Trust Adventure, You Make Me So Angry, How to Study the Bible, Fit for Life, Joy for the Journey, and Life Is So Daily. Mary relishes her ministry as a wife, a mother to their two children, Jered and Danna, and Mimi to her six grandchildren – Jaydan, Lelia, Justus, Hudson, Mo, and Nori.