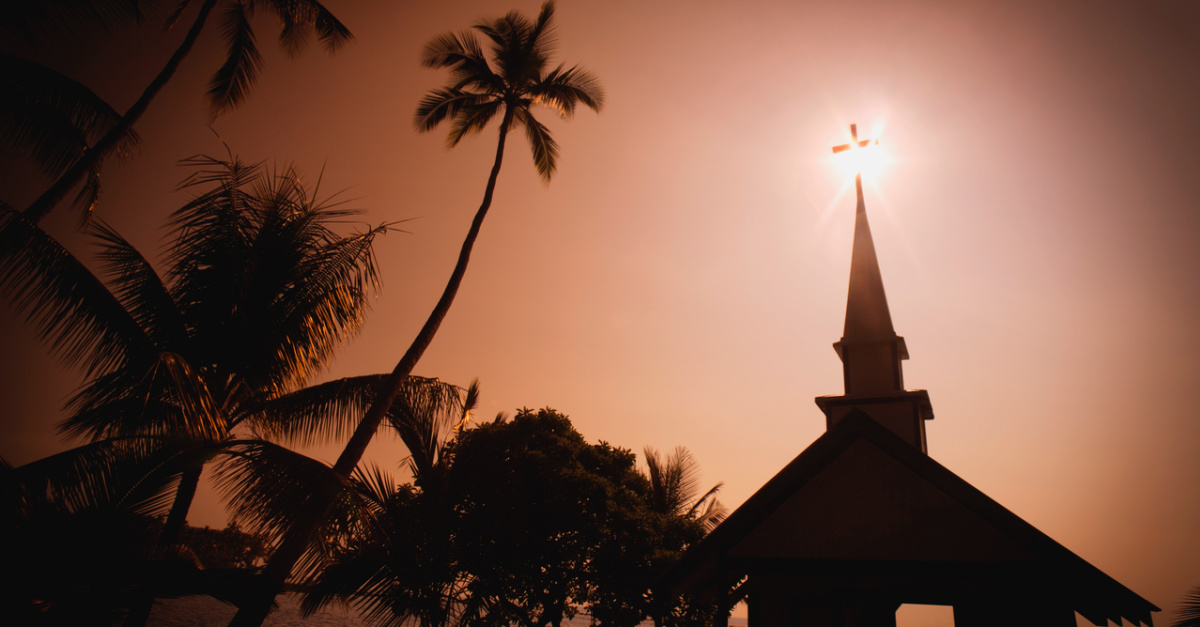 California megachurch pastor and Harvest Crusades founder Greg Laurie recently spoke about what God has been doing at his other congregation in Maui, Hawaii.
Laurie, who leads Harvest Christian Fellowship in Riverside, also leads the open-air Kumulani Chapel with his wife, Cathe. Although Laurie pastors the church almost virtually, he and Cathe visit the congregation several times a year.
"And we did pray about this! It wasn't as easy as you would think, and everyone thinks, oh Hawaii, of course, you would say yes. But you know this was a pre-existing congregation, and now they're going to have a video feed, and that's what we give them, we give them a live video feed of what's happening in California, and it has worked beautifully," Greg told CBN News. "The church has doubled in size, and since we took it over, we've seen some 2,000 people make a profession of faith to follow Christ."
The Lauries noted that in every service, visitors comprise about 30 percent of the congregation.
"It's amazing, every time we come, we meet people from all over the country and in some cases, all over the world, and it's a joy to be here with the flock that live here on Maui," Cathe said.
"It's unique, it's a very special place, the people are so friendly, this congregation has open arms for everyone," she said. "Ohana! That's Hawaiian for family," Pastor Greg added.
Although Hawaii draws visitors from across the globe, Laurie pointed out that people are looking for something that can only be found in God.
"I think sometimes people think, 'If I lived in Hawaii, I'd find what I'm looking for.' And people come, and there is a lot of things the Island offers, but it's not in Hawaii, it's not in the bottom of the ocean, it's not in flying a rocket into space, how many homes you own or all these things, it's in a relationship with God – that's what people are really looking for," Greg said.
"It doesn't take very long before you realize you just keep coming up empty, over and over again," Cathe added. "So, what we want to do is preach the Gospel in such a way that they don't see it as just this church thing that you do on Sunday and you check the box, but it actually becomes a living, breathing part of your life," she said.
One congregant named Shawn Lewis shared how attending Kumulani Chapel has changed his life.
"This church has helped me out so much, it's a blessing," Lewis said.
Lewis shared that he had previously lost his faith after losing part of his leg in a tragic motorcycle accident while living in California. Five years later, after moving to Maui, he gave his life to Jesus Christ.
"And then I got into adaptive surfing. These guys surf a lot here, and it's just a really great fit for me and the guys. We have so much fun in the water," he said.
Photo courtesy: ©Getty Images/Design Pics/Darren Greenwood
---
Milton Quintanilla is a freelance writer and content creator. He is a contributing writer for Christian Headlines and the host of the For Your Soul Podcast, a podcast devoted to sound doctrine and biblical truth. He holds a Masters of Divinity from Alliance Theological Seminary.