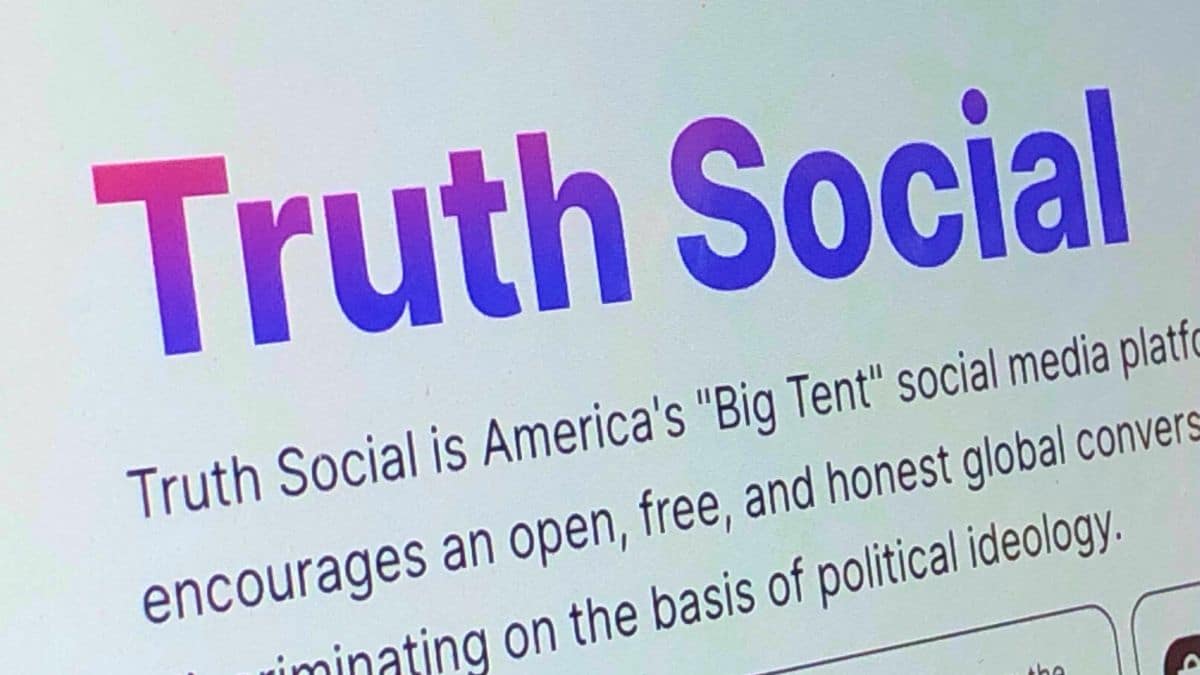 Digital World Acquisition Corp. (DWAC) and Trump Media & Technology Group Corp. (TMTG), the operator behind Truth Social, have announced a reaffirmed commitment towards a merger that promises significant funding for former President Donald Trump's online platform, Truth Social.
The merger emerges as a crucial juncture for Trump since he actively uses Truth Social as his primary communication medium with his base.
Through the platform, he has consistently communicated his policy perspectives and addressed the ongoing legal matters against him.
DWAC, a special purpose acquisition company, is in advanced negotiations with TMTG, the umbrella company for Truth Social.
On August 9, 2023, the two corporations unveiled an adjusted agreement that underscored their dedication to a prospective merger.
According to the shared statement, the revised merger accord will "enable DWAC and TMTG to move forward expeditiously toward their shared objective of completing a business combination in the coming months."
A recently resolved case between DWAC and the Securities and Exchange Commission (SEC) has cleared the path for this merger to proceed.
This development is set against the backdrop of Truth Social's mission, as emphasized by Truth Social CEO Devin Nunes: "Truth Social was created to reopen the Internet and give people their voices back. As increasingly damning details emerge of the collusion between Big Tech and Big Government to suppress dissenting political views, Truth Social has proven itself to be a premier safe harbor for free expression online."
The latest amendment to the merger agreement notably extends its "Outside Date" to December 31, 2023.
This extension ensures that both entities can conduct supplemental due diligence before DWAC's upcoming submission of a refreshed registration statement on Form S-4 to the SEC.
Eric Swider, CEO of DWAC, expressed his enthusiasm about the future prospects of the merger: "We are very grateful to be moving forward with our pivotal merger with TMTG," he said.
"We are eager to continue working with TMTG's management to complete mutual due diligence promptly and I want to personally thank TMTG's management for their continued support in our strategic merger. Together with TMTG, we are converging our visions to shape the future of digital media."
The dedication to the merger also comes with a vision for the digital landscape.
Swider continued, "We believe Truth Social will have a strong position in the marketplace bringing a unique value perspective to our shareholders. We are truly excited and look forward to bringing this long-awaited transaction with TMTG to a close."
Nunes, reflecting the ethos of Truth Social, reiterated the platform's commitment to free speech.
He stated that TMTG's ongoing commitment to the merger with DWAC is a strategic move, believed to "help maximize TMTG's potential."
As both companies gear up for their anticipated merger, the digital world waits to see the repercussions of this union on the broader media landscape.