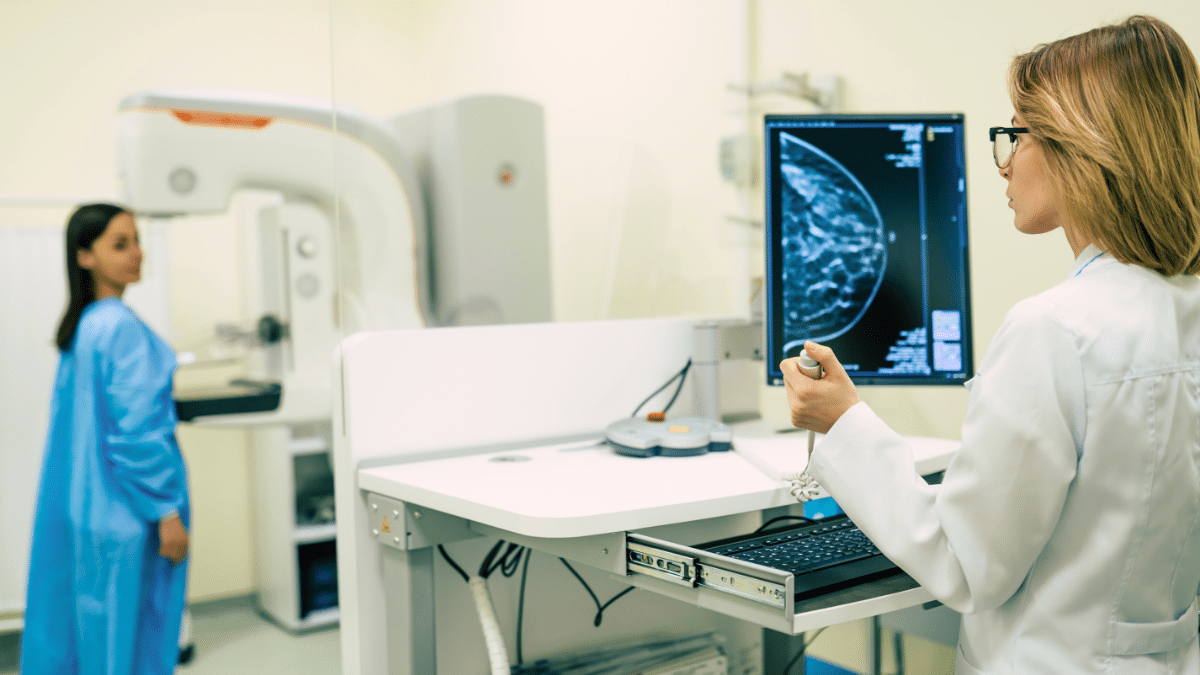 According to new research, breast cancer in women ages 70 to 85 is often overdiagnosed, leading to unnecessary treatment.
QUICK FACTS:
New research has revealed that while as 240,000 women in the United States will be diagnosed with breast cancer this year, many of those over the age of 70 to 85 are often overdiagnosed.
Many of those receiving treatment may lead to unnecessary worry and intensive treatments like surgery and chemotherapy that don't improve quality of life.
"Overdiagnosis refers to a phenomenon where we find breast cancers through screening that never would have caused symptoms," Dr. Ilana Richman, the paper's author said. "Overdiagnosis can occur when cancers grow very slowly or if a person's life expectancy is short."
The study, published in the Annals of Internal Medicine, shows the importance of reevaluating screening practices and informed discussions with patients.
With over 54,635 women aged 70 and above studied, the research analyzed breast cancer diagnoses and fatalities over a 15-year period.
The results showed a significant possibility of overdiagnosis among older women, specifically, an estimated 31% of women aged 70 to 74, 47% of those aged 75 to 84, and 54% of those aged 85 and older.
"That finding points to a real need for better tools to identify which women may benefit from screening and which breast cancers are unlikely to be progressive so that we can avoid overtreatment," Dr. Richman said.
NEW STUDY ON AN "OVERDIAGNOSIS" OF BREAST CANCER IN WOMEN OVER THE AGE OF 70:
"The relative risk for overdiagnosis increases with age and is highest for the oldest women or those with lowest life expectancy," the study reads. "Overdiagnosis should be explicitly considered when making screening decisions, along with considering possible benefits of screening."
BACKGROUND:
In July 2022, Amazon's Jeff Bezos collaborated with the Fred Hutchinson Cancer Center to produce a vaccine for melanoma and breast cancer.
According to an Amazon representative, Fred Hutchinson "recently received permission from the U.S. Food and Drug Administration to proceed with a Phase I clinical trial," where 20 adult patients will be studied.
The initiative was first shared in October 2021, with the study lasting June 2022 through November 2023 in Washington state.
The study was labeled a "Personalized Neo-Antigen Peptide Vaccine for the Treatment of Stage IIIC-IV Melanoma or Hormone Receptor Positive Her2 Negative Metastatic Refractory Breast Cancer."
ClinicalTrials.gov, operated by the US National Libraries of Medicine, described Phase I as a study of the vaccine's efficacy on breast and skin cancers that have "spread to other places in the body."
The goal of the study was to "provide immunity against the patient's tumor" by targeting specific antibody responses to metastasized cells.
In 2017, Bezos donated $35 million to Fred Hutchinson for the purposes of funding and researching cures for cancer, Hutchinson's "strategic aim" consisting of collaborating with "world-class talent" to lead cancer studies.