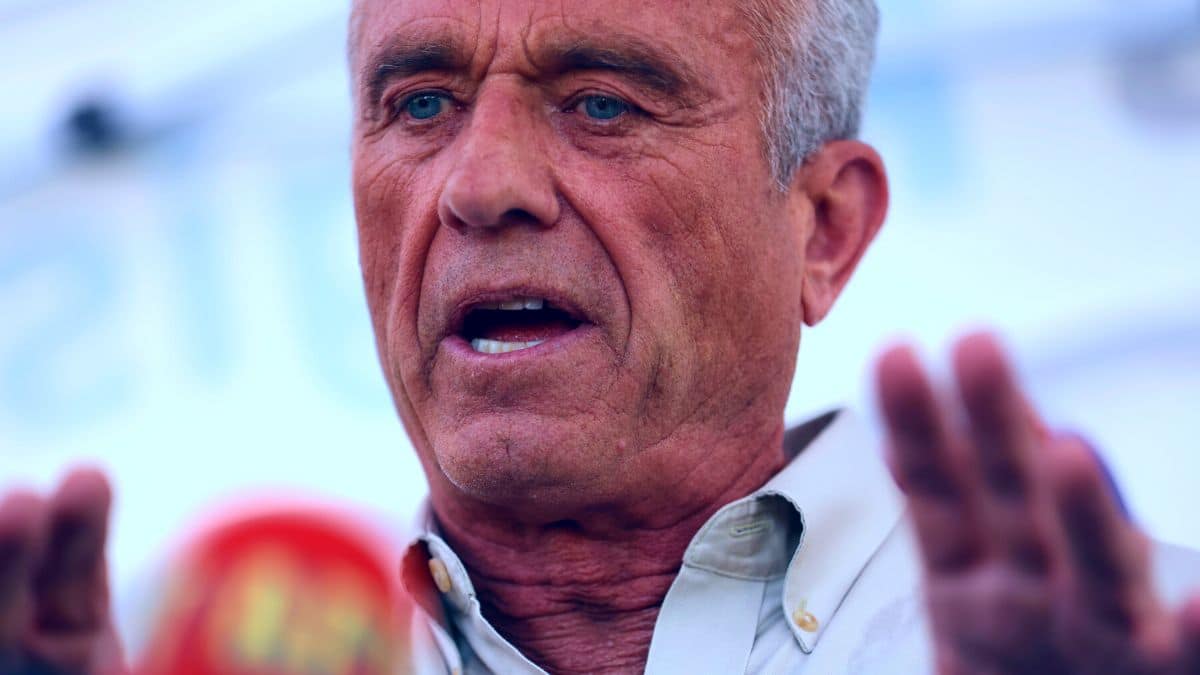 Robert F. Kennedy Jr., a Democratic 2024 presidential contender, has made an unconventional move by bringing on board a Republican state representative from New Hampshire, Aidan Ankarberg.
The hiring, first brought to light by the New Republic, has been seen by many as a testament to Kennedy's wide-ranging appeal across party lines.
"He's got the broadest appeal of anybody that's run in a long time," expressed Dennis Kucinich, former Rep. (D-Ohio) and the head of Kennedy's campaign, The Epoch Times reports.
Highlighting the candidate's versatility, he noted, "Mr. Kennedy has crossover appeal. And it's really powerful. We had Republicans who are coming over. We have independents. We have libertarians, we have conservatives, we have liberals, every stripe of political following and endeavor is moving toward our campaign."
However, Ray Buckley, chair of the New Hampshire Democratic Party, found the hiring unprecedented and rather odd.
"Well, I've been around primaries for many decades, and never has a Republican state representative worked for a Democratic candidate and never has a Democratic state representative worked for a Republican yet," Buckley remarked.
Emphasizing the unusualness of this move, he added, "This is a paid employee. This isn't someone who endorsed him. This is off the charts weird."
Although trailing behind President Joe Biden with 10.3 points to Biden's 67.7 in the New Hampshire Primary as per RealClearPolitics poll averages, Kennedy has carved a unique space for himself within the Republican base.
Diverging from mainstream Democratic viewpoints, he has taken a stand against illegal immigration and has been skeptical about the COVID-19 vaccine mandates.
Recalling his earlier stance, he mentioned in a Tucker Carlson interview, "I was a person who ridiculed Trump's wall."
Elaborating further, he stated, "So, now I've been down there and talked to everybody down there and … I have a different position. I don't think you need a 2,200-mile physical barrier from San Diego to Brownsville, Texas, but we definitely need physical barriers in densely populated area[s], definitely because we cannot survive what's happening here."
Adding to his list of divergences, Kennedy recently filed a lawsuit against YouTube and Google, accusing them of silencing him and infringing upon his First Amendment rights.
The lawsuit alleges YouTube violated his rights by removing videos of his speech at Saint Anselm College and interviews with figures like clinical psychologist Jordan Peterson and conservative podcast host Joe Rogan.
He emphasized, "This complaint concerns the freedom of speech and the extraordinary steps the United States government has taken under the leadership of Joe Biden to silence people it does not want Americans to hear."
His distinct stand has garnered support from notable Republicans, including former president Donald Trump.
"I respect him—a lot of people respect him. He's got some very important points to be made," Trump shared in a Newsmax interview.
And although former White House chief strategist Steve Bannon suggested an unlikely Trump/Kennedy 2024 ticket, predicting a "massive landslide," Kennedy has inspired a unique crossover voting trend among Republicans.
The political landscape leading up to the 2024 elections, complete with crossover voting and third-party participation in several states, promises to be riveting.