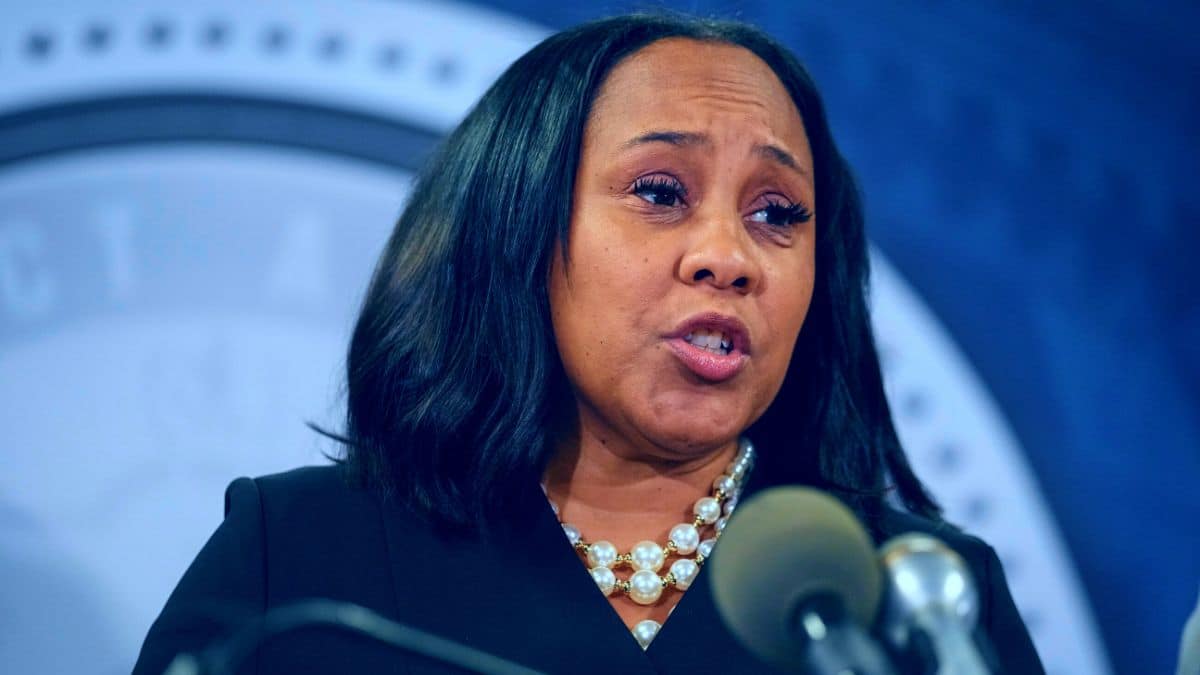 Originally published August 17, 2023 11:43 am PDT
Georgia State Senator Colton Moore (R) has made the first move to scrutinize the actions of Fulton County District Attorney Fani Willis, who recently indicted former President Donald Trump on 13 counts.
An internal memo reveals Moore's intention to possibly impeach and defund Willis's investigation of the former president, an exclusive Breitbart report notes.
Moore addressed a letter to Georgia Governor Brian Kemp, in which he stated, "As a Georgia State Senator, I am officially calling for an emergency session to review the actions of Fani Willis. America is under attack. I'm not going to sit back and watch as radical left prosecutors weaponize their elected offices to politically target their opponents."
The letter emphasized his motivation to ensure fairness and voiced concerns over the possible politicization of legal actions.
In Georgia, an emergency legislative special session can be triggered in two ways.
One method is a direct call from the governor, while the other involves three-fifths of the members from both legislative chambers endorsing a letter demanding a session.
Moore's letter seems to follow the latter route and reads:
Dear Governor Kemp:

We, the undersigned, being duly elected members of the Georgia House of Representatives and Georgia Senate, and comprising 3/5 of each respective house, hereby certify to you, in writing, with a copy to the Secretary of State, that in our opinion an emergency exists in the affairs of the state, requiring a special session to be convened under that section, for all purposes, to include, without limitation, the review and response to the actions of Fani Willis.

Sincerely,

Colton Moore, State Senator, Georgia Senate District 53
Reacting to Moore's initiative, Cliff Maloney, a seasoned campaign strategist associated with America First Georgia campaigns, expressed his views to the media.
"Finally, a leader who is stepping up and fighting back against the epidemic of corrupt District Attorney's that are drunk on power," Maloney stated, adding, "Colton Moore is an absolute patriot. He must win this battle and I encourage every liberty loving American to support him."
If Trump's indictment stands and he is found guilty of all 13 charges, he could face a cumulative sentence of up to 76.5 years in state prison.
The charges are of a serious nature, intensifying the ongoing debate on the matter.