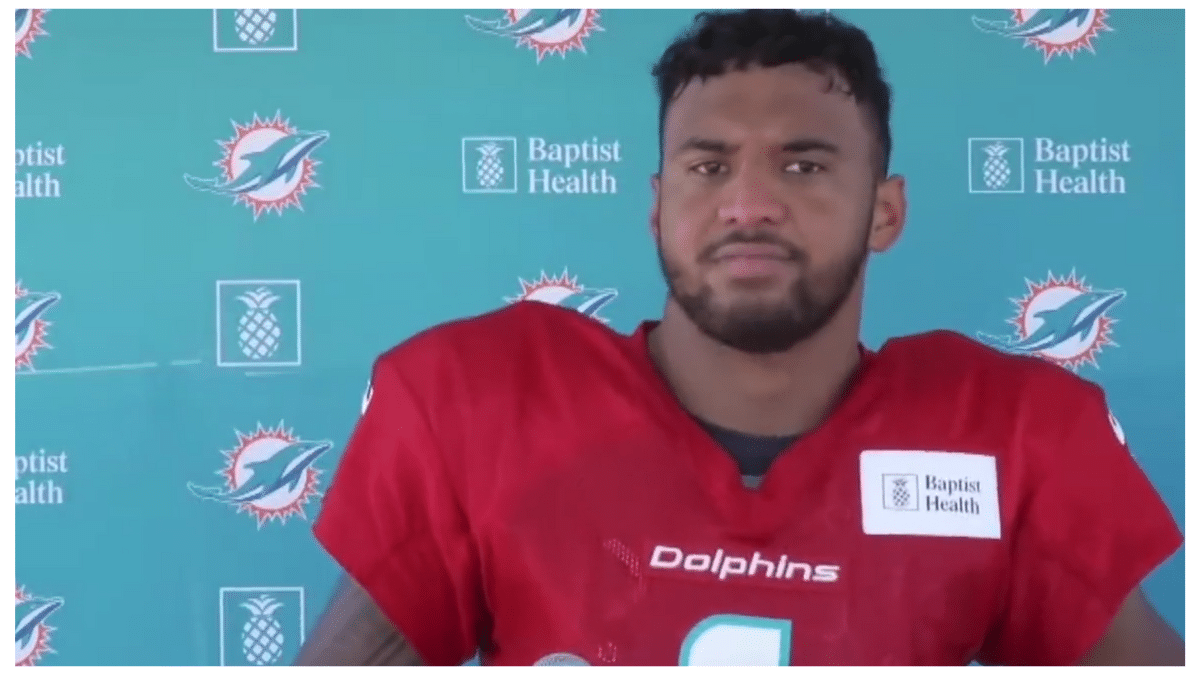 Miami Dolphins quarterback Tua Tagovailoa faced criticism from liberals after recommending that people watch the "Sound of Freedom" movie.
Tagovailoa made the comment during a briefing last week when the football player was asking what they do to bond off the field.
"We had an off day yesterday coming here," Tagovailoa said. "Went to dinner with the guys on Monday. And then we also got to go watch a movie yesterday, so it was cool. It was like, a movie fest yesterday."
"The 'Sound of Freedoms' good. Yeah, 'Sound of Freedom's' definitely good, you should watch that, especially you guys with kids," the quarterback added.
"I just block it in my mind that I spend countless hours a year analyzing a position where 75% of the guys are Conservative Christian nutjobs," one critic wrote on social media.
"If an athlete on one of your favorite sports teams is talking about the Sound of Freedom, smash the under this season. The only sound of freedom they're going to hear is in January during the playoffs," another responded.
From The Blaze:
He also said Dolphins players watched "Oppenheimer" and called it "pretty good" but "freaking long."

The fairly innocuous comment was met with derision by many who saw the movie as a battle in the political and culture war.