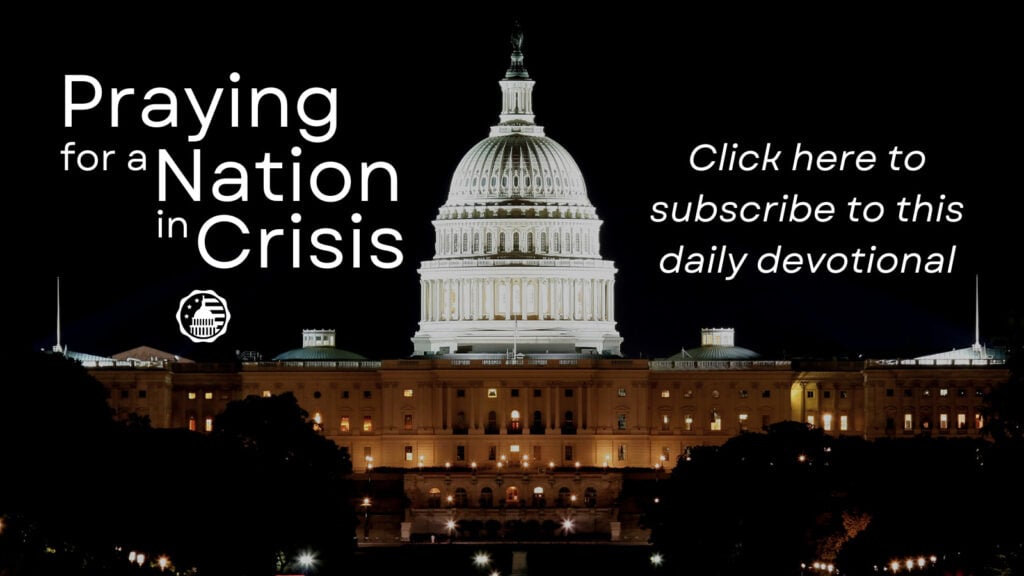 In the past few weeks, my city has endured severe storms that took down numerous trees and left thousands without power. What has been most astounding to me about these storms is that they came out of nowhere. Normally, we can know from local news media whenever a storm is predicted — days and sometimes weeks in advance. But these past few storms came with no predictions of rain or storms in our area. Each time, we were unaware of the approach of any storm until mere hours, sometimes moments, before it hit. The last one came while we were still an hour from home. That morning I had checked the weather report, which said sunny and 92; little did I realize that a severe storm was headed in our direction.
Though there was no weather alert about this latest storm, when I stepped out of my vehicle a couple hours before, I noticed that the wind felt strange. I remember thinking to myself: "What's up with this wind?"
That was my first clue — one that went unheeded.
About an hour later, a man from that area was saying that there were announcements of severe storms heading to the city. My daughter, Breanne, and I just looked at each other. "Did you know storms were predicted today?" I asked. She shook her head no. My second warning was clear, and I began watching the skies for any signs of a coming storm. I watched and I listened — something I'd learned a few years before.
Several years ago, our local weather station was predicting rain in our area. Knowing this, my daughter and I stopped at the auto parts store to buy new windshield wipers to replace hers while it was still sunny outside. Once she had her purchase in hand,  we walked to her truck and she started replacing her wipers. Brailee, who was 3 or 4 at the time, climbed in the back of the truck to play while her mom worked. The sun was shining brightly, and there were no signs of rain.
Suddenly, I heard a noise. It was loud and fast-approaching. "What is that?" I questioned. When I realized what it was, I grabbed Brailee and put her inside the truck. I yelled for Breanne to get in. I was hearing a downpour! Before we could get inside the vehicle, it was upon us. We were drenched.
In that moment, the Lord began to speak to me. He took me to the place in 1 Kings 18 when Elijah says: "… there is the sound of abundance of rain." To my knowledge, I had never heard that sound before that day — the sound of abundance of rain. I must say, it was awesome to hear and to relate to Scripture!
Where I live, if I'm seated on my back porch swing, I can see a wooded area to the right of my house. To my left, there are woods about a quarter mile away. Because of these woods, when a storm or heavy winds are approaching, I can sit on my porch swing and watch the trees blow and hear the winds from afar several moments before I feel the effects. I can tell when it is coming my way.
Today, as I sat on my back porch watching the storm come in, the Lord took me back to that day at the auto parts store, when I could hear the abundance of rain coming. He said: "The sound was your sign."
Let's look at the scriptures to which I'm referring:
Then Elijah said to Ahab, "Go up, eat and drink; for there is the sound of abundance of rain." So Ahab went up to eat and drink. And Elijah went up to the top of Carmel; then he bowed down on the ground, and put his face between his knees, and said to his servant, "Go up now, look toward the sea." So he went up and looked, and said, "There is nothing." And seven times he said, "Go again."
Then it came to pass the seventh time, that he said, "There is a cloud, as small as a man's hand, rising out of the sea!" So he said, "Go up, say to Ahab, 'Prepare your chariot, and go down before the rain stops you.' " Now it happened in the meantime that the sky became black with clouds and wind, and there was a heavy rain. So Ahab rode away and went to Jezreel. Then the hand of the Lord came upon Elijah; and he girded up his loins and ran ahead of Ahab to the entrance of Jezreel (1 Kings 18:41–46 NKJV).
First, Elijah said he heard the sound of an abundance of rain before he prayed — before he heard the sound with his physical ears. Second, even though he heard rain in his spirit, he continued to pray until he began to see evidence. He didn't stop praying just because he sensed something in his spirit.
He "heard" the sound of something coming! He picked it up in his spirit. He couldn't see it or touch it, but he knew it was coming! He bowed before the Lord, and he prayed.
Seven times he sent his servant to look for rain. Even though six times the servant saw nothing, Elijah continued to bow and pray. On the seventh time, though, the servant reported seeing a cloud the size of a man's hand rising from the sea. In that moment, Elijah knew he had better run, or the rain would overtake him. He heeded the first sound and was prepared before the rain came.
I can sense something coming. I have felt it for weeks. I have tuned my ear to the Spirit of God, listening for the sound, for the warning of the rain to come. God will have His way in our nation. He will redeem our land. His word and His promises will not fail; they will come to pass. The Enemy doesn't like this truth, and he will do everything in his power to stop it — even if that causes a storm. But we can be prepared for every storm that comes our way, if we listen for the voice of God.
We will all face storms at some time in our lives, whether nationally or personally. God doesn't want us to be unprepared or caught off guard. Through these sudden, unpredicted storms in my area, I have learned to stay diligent and to make sure I have backup electricity, flashlights, water, and whatever else I need to ride out the storm. This gives me peace and assurance and enables me to sleep through the storms.
God wants us to have peace in every storm — just as Jesus did. He will give us signs to help us prepare for any storms that  lie ahead. I believe these sudden storms in my area have been among those signs. He is showing us (or at least me) that storms can pop up without warning. We must remain steadfast during these times by staying in His word and listening to Him.
Storms may come, but we can walk through them in faith by remembering His promises to us. No weapon formed against His people shall prosper (see Isaiah 54:17). Whatever the Enemy means for our harm, God will turn for our good. Make no mistake: I am excited about the coming rain! I am listening for His voice, watching for His signs, and being steadfast in my faith through every season. How are you preparing?
What do you think of this prophetic word? Share your thoughts, prayers, and scriptures below!
Kim Potter is a writer and the founder of A New Thing Ministries, which sends a daily teaching to thousands of people all around the world. Her articles have appeared on The Elijah List, in Charisma Magazine, and on Spirit Fuel and iBelieve.com. Kim's message is one of hope. She speaks to the hearts of those who have grown discouraged or disappointed by the circumstances of life, to impart hope. Her daily inspirational writings are available at ANewThingMinistries.com. Photo Credit: Canva.