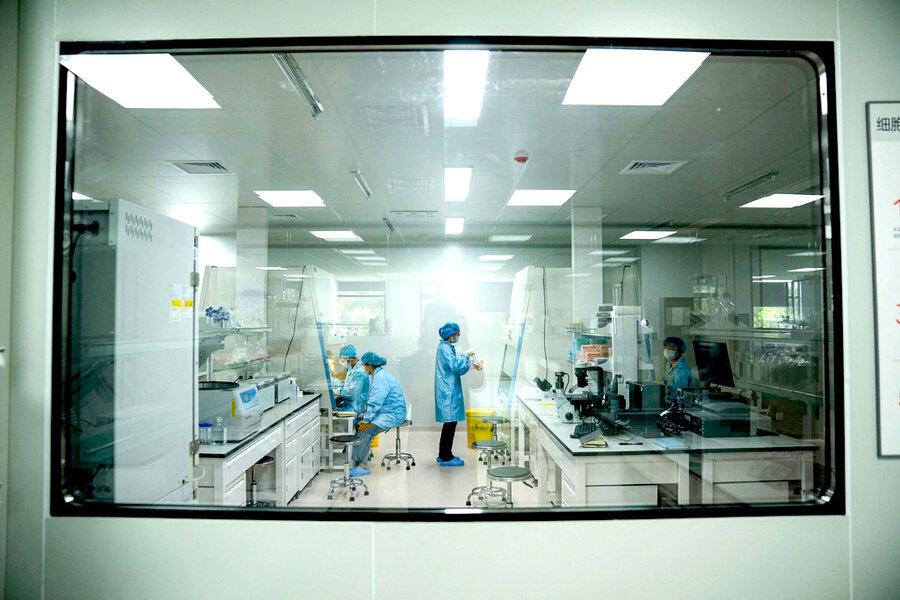 China's history over the last half-century has been mainly about this: how much freedom the Chinese Communist Party would allow its citizens – from speech to private investment to a couple's choice on the number of children. Now, with the Chinese economy in rapid decline, the party has begun to actually push freedom on a particular group: researchers in basic science.
Their creativity and curiosity – which require the freedom to share, challenge, and even fail – will be key to achieving the kind of breakthroughs that can boost economic productivity and help China get out of its slump. The world economy may depend on this rising bit of freedom under a one-party dictatorship.
"Without a free and open sci-tech management system, no amount of money is enough to make stunning scientific breakthroughs," declared a recent article on the Beijing-based news website Caixin Global. "On China's journey to pursue the 'endless frontier' of science and technology, academic freedom and openness become the bedrock."
In March, control over official spending on basic research was shifted from a government agency – known for bureaucratic rigidity and rules – to a new party-managed body that may allow scientists to set priorities on their research. The party has elevated leaders with science backgrounds to high positions and opened the door for foreign investors to set up research labs. In a recent speech, Bi Jingquan, executive vice chair of the China Center for International Economic Exchanges, emphasized that originality in science requires freedom of exploration.
China's decadeslong playbook of imitating and assimilating foreign research and making small innovations on those major inventions may be nearing an end. "Once Chinese scientists reach the technological frontier, they must adjust their strategy to engage in cutting-edge and future-defining research," writes Australian scholar Marina Yue Zhang in East Asia Forum. Dr. Zhang co-wrote the recent book "Demystifying China's Innovation Machine."
Two years ago, party leader Xi Jinping called for scientists to have more "autonomy" as China tries to achieve self-reliance in technology. Now Chinese scientists are seeing more leeway in their work. That taste of freedom may lift the world's second-largest economy. Yet like a good discovery from a lab, it could also open thoughts of freedom among all Chinese.