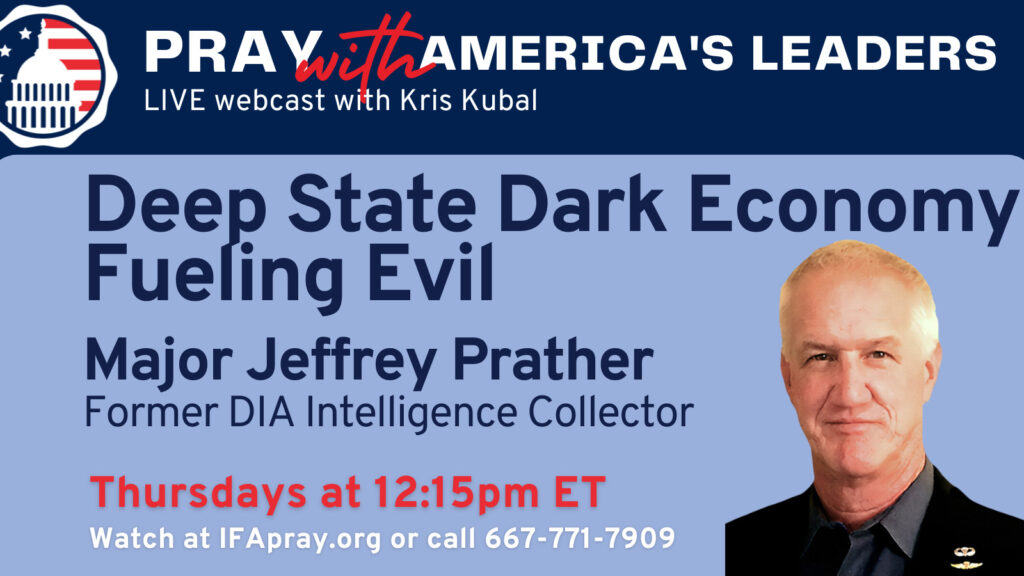 Have you heard? We're being warned about a new strain of the COVID virus. It's called EG.5 — or Eris. So much information about the origin of the virus is public knowledge now. Some suffered injuries due to the vaccines. The masks did nothing to slow the spread. Yet, here we are three years later, being "prepared" as if we'd been given any truth the first time around. We must be vigilant. 
What's in a Name?
When I saw the new strain of COVID trending, something caught my eye. The name is "Eris." Most Christians understand that names can have prophetic meanings. Eris is the Greek goddess of strife, and her Roman equivalent is Discordia. She stands for chaos, contention, rivalry, and war. Thus, her name means strife and discord. I don't think the name choice of this strand was accidental. Do you? 
Learning From Our Mistakes
I write this as a warning to all believers. We must not fall into the patterns of 2020. COVID happened, and we cannot say it didn't. Many people lost loved ones to this terrible virus. People were paralyzed by fear, churches shut their doors, store shelves were empty, and businesses suffered greatly. People were hurting, depressed, and frantic, but the worst part was the divisiveness. Not only was the nation divided, but so was the Church. The vaccinated villainized the unvaccinated, and sometimes vice versa. Those who wore masks called out those who did not, and vice versa. Those churches that followed the mandates and shut their doors took flack from some Christians, while churches that kept their doors open came under fire from others. It was a huge mess. The Church should have been focusing on the spiritual wickedness behind the virus and on helping each other, but instead, we turned on each other. 
A Deadly Duo
Discord and strife are a one-two punch that works together. Discord is simply a lack of agreement or harmony. It happens when someone intentionally stirs up trouble to divide, either by words or actions. The sole purpose is to sow distrust. Once the seeds have been sown, since there is no longer agreement, suspicion, arguments, and fights soon follow. Strife is defined as conflict, quarreling, disagreements, and opposition. These things are often unavoidable, especially since sincere believers have different opinions on matters like our faith, politics, and everything in between. We should be able to handle our differences with wisdom. The Bible has a lot to say about both and how we believers should handle it.
Now the works of the flesh are evident: sexual immorality, impurity, sensuality, idolatry, sorcery, enmity, strife, jealousy, fits of anger, rivalries, dissensions, divisions, envy, drunkenness, orgies, and things like these. I warn you, as I warned you before, that those who do such things will not inherit the kingdom of God (Galatians 5:19–21).
Hatred stirs up strife, but love covers all offenses (Proverbs 10:12 AMP).
Avoiding a fight is a mark of honor; only fools insist on quarreling (Proverbs 20:3 NLT).
A hot-tempered man stirs up strife, but he who is slow to anger and patient calms disputes (Proverbs 15:18 AMP).
For lack of wood, the fire goes out, and where there is no whisperer [who gossips], contention quiets down (Proverbs 26:20 AMPC).
There are six things that the Lord hates, seven that are an abomination to him: haughty eyes, a lying tongue, and hands that shed innocent blood, a heart that devises wicked plans, feet that make haste to run to evil, a false witness who breathes out lies, and one who sows discord among brothers (Proverbs 6:6–19).
Yes, you read that right: The Lord hates one who sows discord, one who intentionally seeks to cause separation. If you want to learn more, I recommend reading through the book of Proverbs.
Will This Be a Repeat, or a Second Chance?
Like it or not, the virus is coming. What will we as the Church do? If the virus is here, then it could mean another vaccine is in the works or on the way. Some colleges have already instituted mask mandates. Will they try to shut the churches, and the world? We can expect those who don't know Jesus to be filled with fear, to act out, and to attack people. We Christians can do better. The following passage from 2 Timothy describes the character we should aim to have concerning quarrels.
Again, I say, don't get involved in foolish, ignorant arguments that only start fights. A servant of the Lord must not quarrel but must be kind to everyone, be able to teach, and be patient with difficult people.
Gently instruct those who oppose the truth. Perhaps God will change those people's hearts, and they will learn the truth.
Then they will come to their senses and escape from the devil's trap. For they have been held captive by him to do whatever he wants (2 Timothy 2:23–26 NLT).
We are to have nothing to do with foolish arguments. It's wise to avoid this altogether if there is nothing to be gained from it. Christians, we must not be the ones picking worthless fights or reacting foolishly! We must be kind and patient with difficult people. Kindness and patience are both fruits of the Spirit, whereas quarreling and strife are works of the flesh.
When we are so desperate to prove we are right, instead of being determined to obey the word of God, we come off as rude and even un-Christian. When we speak according to the word of God, with His Spirit's leading, the result is that "they will come to their senses and escape from the devil's trap." Isn't this what God wants for all mankind? Yes it is, and He expects us to do the work. If this is how God expects us to treat those who do not know Jesus, then how much more does He want us to treat our brothers and sisters in Christ this way? Behold, how good and pleasant it is when brothers dwell in unity! (Psalm 133:1).
Understand this, my dear brothers and sisters: You must all be quick to listen, slow to speak, and slow to get angry (James 1:19 NLT).
The entire law is fulfilled in a single decree: "Love your neighbor as yourself." But if you keep on biting and devouring one another, watch out, or you will be consumed by one another (Galatians 5:14–15 BSB). 
All of these commands are possible through the power of Christ that is at work within us. After all, the Bible says we can do all things through him who strengthens us (Philippians 4:13). We can obey. We can love those with whom we disagree. We can honor the Lord with our thoughts and our words. It begins with asking Jesus to make us willing to obey Him, to speak (and to post) wholesome words, to love our neighbor, and to ask Him to show us where we might be unwittingly "biting and devouring one another."
The Bible teaches only one time in which division may be an option: when someone in the Church seeks to separate Christians with false doctrine (see Romans 16:7). The word of God is worth defending. If someone, whether Christian or not, is wearing a mask, is that worth quarreling over? Ask yourself: Will a believer who loves Jesus and chooses to wear a mask (or not to wear one) be kept out of heaven for that? It sounds silly, doesn't it? But we did make a huge deal out of it. Whether someone is or isn't vaccinated is no reason to start an argument. No Spirit-filled believer who loves Jesus and prayerfully made a decision to get vaccinated is God's enemy or yours — and you are not their judge. Let's not waste our time nitpicking over insignificant things.
We can do better. We can choose to move in a spirit different from the world: the Holy Spirit. As believers, we are in the world, but not of it. We can learn from our errors and stand our ground in faith.
Prayer Strategy
I believe the name of this new COVID strain reveals the spirit seeking to be manifest through it: discord and strife. Let's pray the opposite of this spirit. The opposite of discord is agreement. The Bible tells us that there is power when we pray in agreement, and that Jesus is with us (see Matthew 18:20). The opposite of strife is harmony, which also means agreement, accord, and being in tune. As Psalm 133:1 says: … how good and pleasant is it when God's people live together in unity — and some translations have replaced the word unity with the word harmony. Though they are not the same thing, they are nevertheless connected. If we can have harmony in our relationships, we are one step closer to achieving biblical unity. If you are ready to pray about this virus, let's agree together now:
Father, we humbly come before You and ask for Your help in this matter. We praise You for revealing the truth about the origins of the original virus, and we pray that You would do the same with Eris. We appeal to You for justice in this matter. We pray for Your Church to rise with boldness, to confront evil, and to remember that we are not warring against flesh and blood, but against spiritual wickedness. Align our spirits with Your Holy Spirit, so that we would not be led into strife with one another. Cleanse Your Church from pride and from the "knowledge" that puffs up, and let us humbly return to speaking the truth in love. In Jesus' name, we come against and bind the spirit of strife that is seeking entrance among us through this virus. We give that no place in our lives, conversations, or relationships. We bind the spirit of discord that is attempting to divide Christians. We pray that any media outlets being used to fill people's hearts with fear will be rendered ineffective. Let all lying lips be silenced in Your presence. Let every seed of discord sown by the media be fruitless and die. We praise You that no weapon formed against us will ever prosper. No spiritual, physical, or bioengineered weapon will ever prosper. You said it, and we believe it. Take what the Enemy means for evil, and turn it around for good. Where he is using strife and discord to divide the Church, let us instead move ahead as one. Bind us together in love and in the bonds of peace. 
We loose the power of agreement according to Your word that says, "Where two or three are gathered, I am there in the midst." We thank You that when we are gathered together in Your name, You can do what we cannot. Help us to be defenders of biblical truth, and guard our hearts against engaging in foolish quarrels. Help us to use every opportunity to teach others Your way. Help us to be patient with difficult people, because we can be difficult too. We pray for a great harvest to come forth during another crisis. Fill us with Your Spirit of wisdom, and let our speech be filled with grace and seasoned with salt, so that we may know how to answer every man. Help us to use this virus, and every opportunity, as a teachable moment. We pray that the blinders would be removed from the eyes of the people held captive by the devil. As we speak Your truth, may people be freed from the devil's traps and may their souls be won. We were saved for that very reason: to bring others to You. 
Finally, saints, in the encouraging words of Scripture:
Now to him who is able to do far more abundantly than all that we ask or think, according to the power at work within us, to him be glory in the church and in Christ Jesus throughout all generations, forever and ever. Amen (Ephesians 3:20–21).
Please share this article and help prepare the Church for what is coming, then post a prayer in the comments.
IFA contributing writer Gloria Robles is a passionate intercessor with a prophetic voice for today. For more from Gloria, go to Spotify or Anchor and listen to her podcast, Something To Share. Photo by Yoav Aziz on Unsplash.