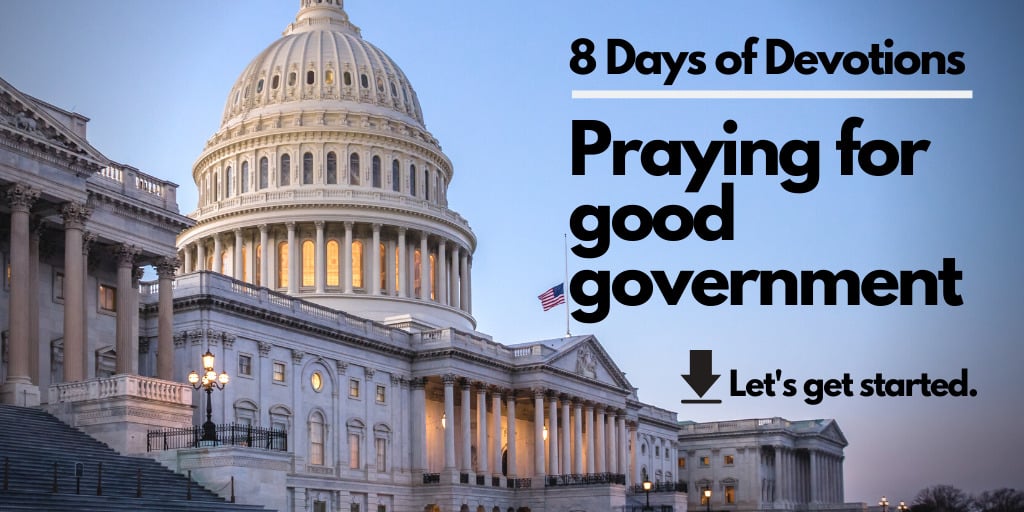 If you keep up with the news or social media, you have probably heard by now about Oliver Anthony. (That's his stage name; his real name is Christopher Anthony Lunsford.)
Anthony is the breakout artist from Farmville, Virginia, whose song, "Rich Men North of Richmond," has garnered over 37 million views on YouTube in just over two weeks. "Rich Men North of Richmond" also debuted at No. 1 on the Billboard Hot 100 and has skyrocketed Anthony to independent stardom.
(The lyrics of "Rich Men North of Richmond" contain multiple uses of the "d**n" word and the "s**t/bull****" words. But don't throw the baby out with the bathwater: God is using this song powerfully anyway.)
What does "Rich Men North of Richmond" have to do with the move of God?
Anthony's viral single has been hailed far and wide because it cuts to the bone. It resonates with people because it's raw and real. More than that, however, it echoes the pain and struggle of working Americans — and working America is responding to it.
But I believe that Anthony's song is more than an anthem of pain. I believe it's a surprising work of God.
Here's why:
The Church has tried (though not very hard) to unite America around morality. The problem is, many in the Church fail to believe what the Bible says (about sin, deviant lifestyles, social issues, etc.).
Conservative politicians have tried to unite people around their message, but with little success.
However, when people fail, God always succeeds. And where the Church and the world have proved unable to unite the people around their causes, God can do it …
and He is choosing to unite people in their cry of pain.
I believe that the Lord is sneaking the sound of revival and freedom into the hearts of the American people through the arts — yes, through music, and He is clearly using this song from an anointed, everyday Virginia farmer to put the cry for freedom from oppression in the hearts of Americans.
If we look at the Biblical pattern, God always responds to His people's united cry of oppression.
Look at what God said to Moses when He set the Israelites free from 400 years of slavery:
And the Lord said: "I have surely seen the oppression of My people who are in Egypt, and have heard their cry because of their taskmasters, for I know their sorrows. So I have come down to deliver them out of the hand of the Egyptians, and to bring them up from that land to a good and large land, to a land flowing with milk and honey, to the place of the Canaanites and the Hittites and the Amorites and the Perizzites and the Hivites and the Jebusites. Now therefore, behold, the cry of the children of Israel has come to Me, and I have also seen the oppression with which the Egyptians oppress them. Come now, therefore, and I will send you to Pharaoh that you may bring My people, the children of Israel, out of Egypt" (Exodus 3:7–10 NKJV).
God chose to free the Israelites from slavery when their cry of pain rose up to Him. And don't you think He was the one who caused their discontent with their slave status? Of course He was. Where the Spirit of the Lord is, there is freedom. It is God who gives us the desire for freedom.
But once we have the desire for freedom, a new sound must be released — and God is doing that, too.
He did not release a new televangelist to proclaim the need for freedom. He didn't release the newest, most charismatic politician with a billion-dollar PAC behind him.
He did, however, release a man with a guitar, singing in the woods with his dogs lying on the ground around him — and He used a radio network in West Virginia (a state that my extended family calls home, but which is often maligned and mocked in modern culture!) to send the sound to millions of people.
After all, it is the foolish things that confound the wise. As the apostle Paul wrote:
But God has chosen the foolish things of the world to put to shame the wise, and God has chosen the weak things of the world to put to shame the things which are mighty; and the base things of the world and the things which are despised God has chosen, and the things which are not, to bring to nothing the things that are, that no flesh should glory in His presence (1 Corinthians 1:27–29 NKJV).
Also, remember that Psalm 75 tells us that it is God who raises up kings and brings them down. Promotion belongs to God, and only He can elevate men.
And so, we have God releasing a sound from an unexpected source.
A new sound will always precede a new move of God, and God always answers the cry of His people. The church couldn't unite the people; politicians couldn't unite the people; but God is using a farmer from Virginia to unite the people — and He's uniting them around their cry of pain.
But when Oliver Anthony, that very anointed farmer from Virginia, got up to play a free concert recently, he began by tearfully reading Psalm 37 before he sang. He choked up as he read how God promises to destroy the wicked and vindicate the just. And the sound of God's word went forth from a little stage on a little farm, heard by everyday people with big ideas and who felt the Lion roaring in their hearts.
Friend, pay attention to what God is doing.
He's not moving in a way He has ever moved before. "Behold, I do a new thing," His word says — and indeed, He is. He is doing a new thing by sneaking His message of freedom and deliverance into the hearts of the American people, all so that we can cry out to Him and He can free us from our oppressors.
Have you heard Anthony's song? What is the Lord saying to you through it? Comment below!
Jamie Rohrbaugh is the founder and CEO of From His Presence. She is the author of Getting to Know the Sevenfold Holy Spirit, and she seeks to equip you to carry His manifest glory everywhere you go. Her resources have been published by YouVersion Bible Plans and in Charisma magazine, as well as on The Elijah List, Spirit Fuel, and various other ministry outlets. You can find free mentoring on her podcast, Take Your Territory with Jamie Rohrbaugh, which is available through your favorite podcast streaming app. Download her free prayer tool, Praying the Names of God: 555 Biblical Names of God and How to Use Them in Prayer and Worship, here. Photo credit: radiowv/YouTube.