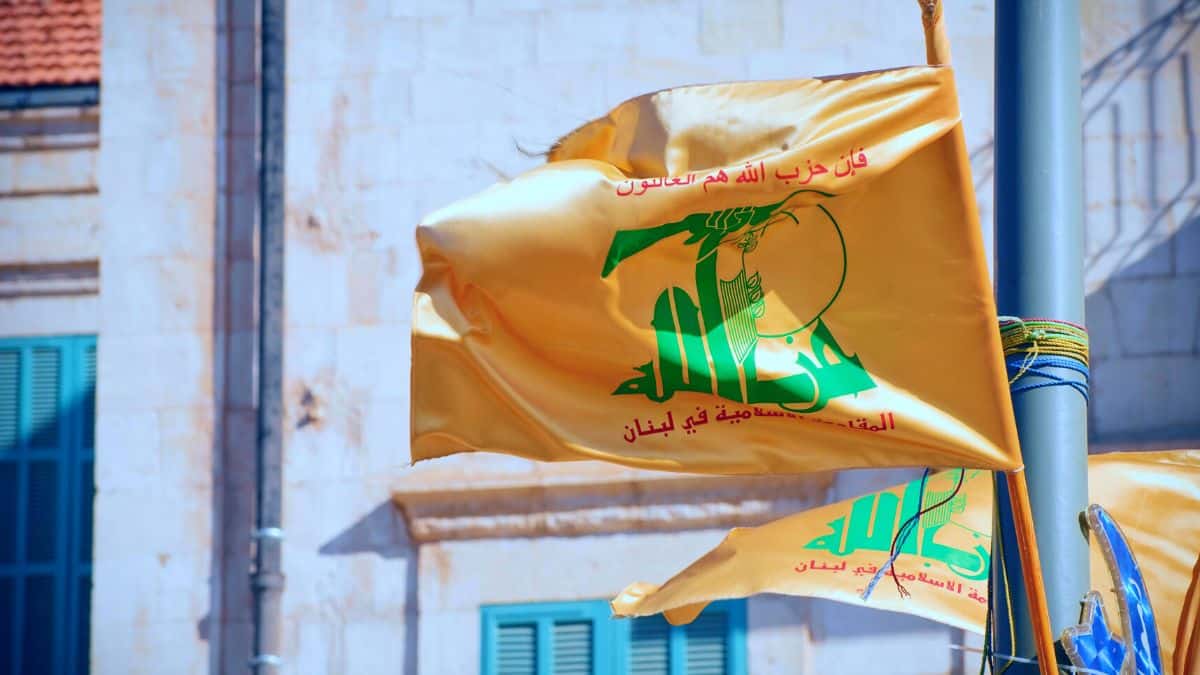 Amid the escalating conflict between Palestinian fighters and Israeli forces, Iraq's Kata'ib Hezbollah has issued threats against potential U.S. involvement.
The group warned that they would retaliate against American bases across the region if the U.S. interfered.
"Our missiles, drones, and special forces" are prepared to "strike the American enemy in its bases and disrupt its interests if it intervenes in this battle," stated Hezbollah Brigades Secretary General, Abu Hussein Al-Hamidawi, according to Press TV, an Iranian state-owned news broadcaster.
Al-Hamidawi claimed that the bases and positions associated with Israel, and any of its allies, would also be under threat.
"The positions held by the Israeli regime and its mercenaries will also be among Kata'ib Hezbollah's targets in case of U.S. meddling," he said.
The threat coincided with an announcement from the U.S. administration that the USS Gerald R. Ford Carrier Strike Group had been positioned in the eastern Mediterranean Sea.
Highlighting their solidarity with the Palestinians, Al-Hamidawi referenced religious mandates.
He claimed that the Iraqi Hezbollah is bound by a religious duty to support the Palestinian cause.
Echoing this, Akram al-Kaabi, the leader of the Iraqi resistance faction Harakat Hezbollah Nujaba, voiced that any U.S. or foreign interference in Palestine would be met with military action.
He called on Iraqi citizens to mark their solidarity by attending Friday's rally to back the Palestinian cause.
Meanwhile, Hadi al-Amiri, head of the Badr Organization, also warned, "If they (the Americans) intervene, we would intervene" and "we will consider all American targets legitimate."
The heightened tensions in the region stem from Israel's intense attacks on Gaza following an unexpected attack, called "Operation Al-Aqsa Storm," by the Palestinian Hamas movement.
The militant group claims the attack was in retaliation to what it identifies as Israeli transgressions at the Al-Aqsa Mosque in occupied East al-Quds.
Recent figures from the Gaza Health Ministry reveal a devastating toll: approximately 950 Palestinians and 1,200 Israelis have lost their lives due to the ongoing conflict.