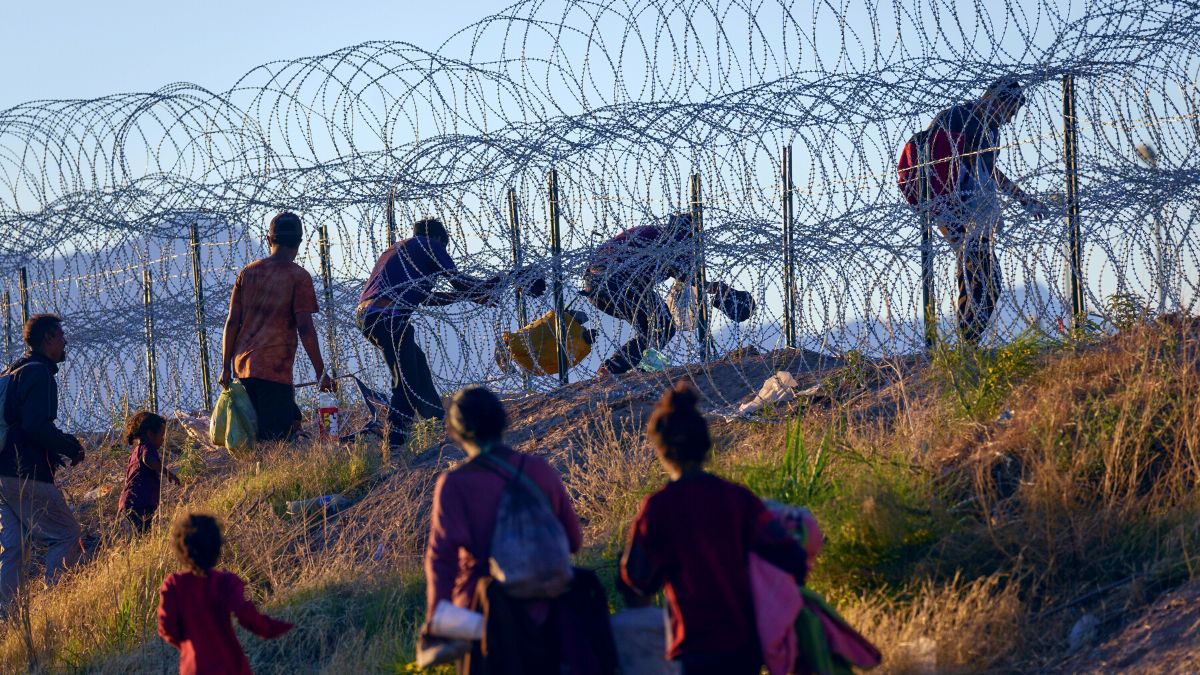 A coalition of Republican attorneys general are calling for President Joe Biden's Department of Homeland Security (DHS) to end its catch and release program that has allowed nearly three million border crossers and illegal aliens into the United States.
"The purpose of this Petition to Initiate Rulemaking … is to demand that you fix the problem you created. Specifically, you should promulgate changes to your regulations to close the catch-and-release loophole that the Department of Homeland Security (DHS) is currently exploiting to implement its mass release policy at the Southwest Border," the group said in its filing.
Florida Attorney General Ashley Moody, along with 26 fellow Republican attorneys general, filed the Petition for Rulemaking to DHS.
"Given the massive flood of unvetted migrants into the interior of our country, there is no way to know who is in the U.S. or if they plan to enact terror on Americans," Moody said in a statement.
"Given the risks illustrated by what happened this weekend in Israel, I am leading a coalition of 27 attorneys general taking action to force the Biden administration to enact responsible rulemaking to ensure our nation's security at our southern border," she continued.
From Breitbart:
A recent report from the House Judiciary Committee revealed the sheer volume of Biden's catch and release network with little-to-no plans for deporting those arriving at the border.

Since Biden took office, close to three million border crossers and illegal aliens have been directly released into American communities by DHS — a foreign population larger than Chicago, Illinois; Houston, Texas; Philadelphia, Pennsylvania; San Diego, California; and Charlotte, North Carolina.