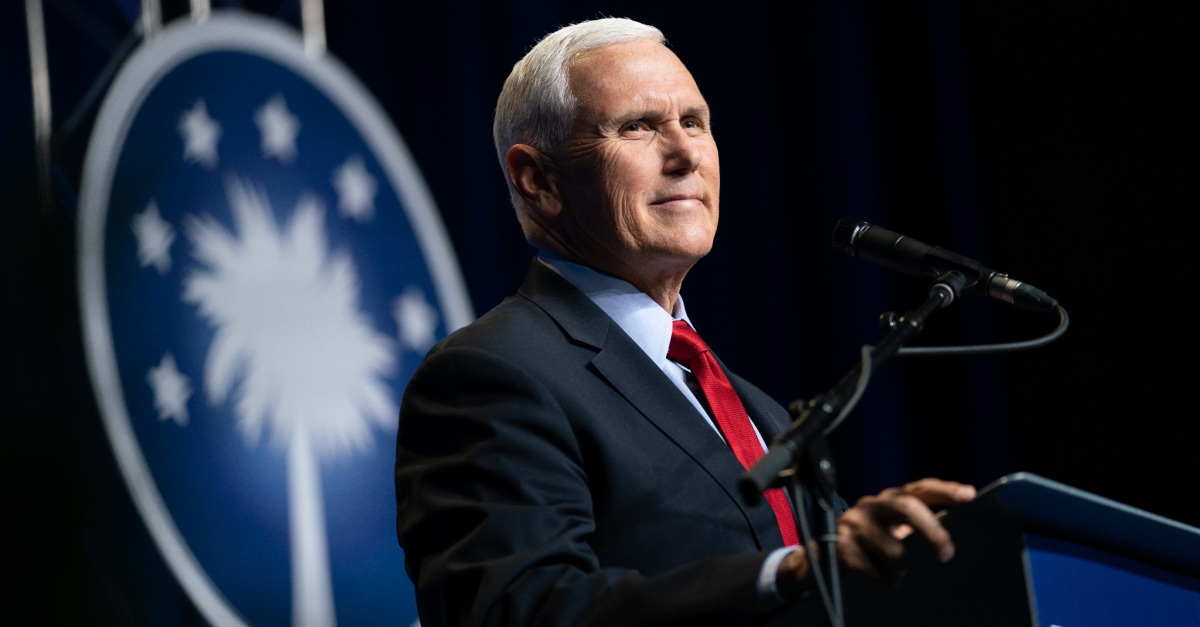 In a surprising turn of events, former Vice President Mike Pence announced the suspension of his 2024 presidential campaign during the Republican Jewish Coalition's Leadership Summit in Las Vegas. Facing dwindling support and financial challenges, Pence acknowledged the uphill battle he had been waging, stating, "The Bible tells us that there's a time for every purpose under Heaven. In traveling across the country over the past six months, I came here to say it's become clear to me: this is not my time."
Pence's decision met with audible audience gasps, highlighting the financial strain his campaign had been under. His most recent campaign filing revealed a meager $1.18 million on hand with a substantial debt of $621,000. Despite his struggles, Pence expressed no regrets, emphasizing that leaving the race would not diminish his commitment to conservative values. "I will never leave the fight for conservative values, and I will never stop fighting to elect principled Republican leaders to every office in the land, so help me God," he declared.
Devin O'Malley, Pence's spokesperson, explained the strategic choice of announcing the campaign suspension at the RJC gathering, citing the alignment with Pence's emphasis on populism and traditional conservative values, particularly in light of the conflict in Israel.
Pence's campaign faced multiple challenges, including difficulty raising funds and lacking traction in the polls. His September filing revealed a cash deficit, raising questions about his ability to qualify for the third GOP primary debate in November. At 57%, Pence held a negative approval rating among U.S. adults, according to an Associated Press-NORC Center for Public Affairs Research poll in August.
The rift between Pence and former President Donald Trump, stemming from their disagreement over the certification of the 2020 election results, added complexity to Pence's campaign. The indictment of Trump in August, where Pence was portrayed as a central figure resisting Trump's alleged attempts to overturn the election, intensified scrutiny of their strained relationship.
Despite Pence's efforts to distinguish himself from Trump and appeal to a broader base, his campaign failed to generate enthusiasm and struggled with minimal individual donations. Pence's exit from the 2024 race marked him as the first prominent Republican candidate to step down, underscoring the challenge of breaking from Trump's influence within the party.
Expressing disapproval, President Biden remarked on Pence's positions on abortion and election denialism. Other Republican candidates, including Nikki Haley, Ron DeSantis, and Chris Christie, supported Pence, acknowledging his contributions to conservative values and expressing gratitude for his service.
Pence's departure leaves the 2024 Republican presidential primary field with Trump still in the lead despite his absence from debates. As the political landscape continues to evolve, Pence's decision reflects the ongoing struggle within the Republican Party to define its post-Trump identity and leadership.
Photo Courtesy: ©Getty Images/Sean Rayford/Stringer
Video Courtesy: Associated Press via YouTube
This article was generated with the assistance of artificial intelligence (AI) technology and edited by a human editor at ChristianHeadlines.com. All efforts have been made to ensure accuracy and relevance. The information provided should be considered as a starting point for research or discussion, and readers are encouraged to verify the facts and seek additional sources. 
Related podcast:
The views and opinions expressed in this podcast are those of the speakers and do not necessarily reflect the views or positions of Salem Web Network and Salem Media Group.
Related video:
Thumbnail courtesy of Canva.com & Stock footage & Music courtesy of soundstripe.com Voiceover powered by Speechify
Read the full devotional here:
A Prayer during National Unrest