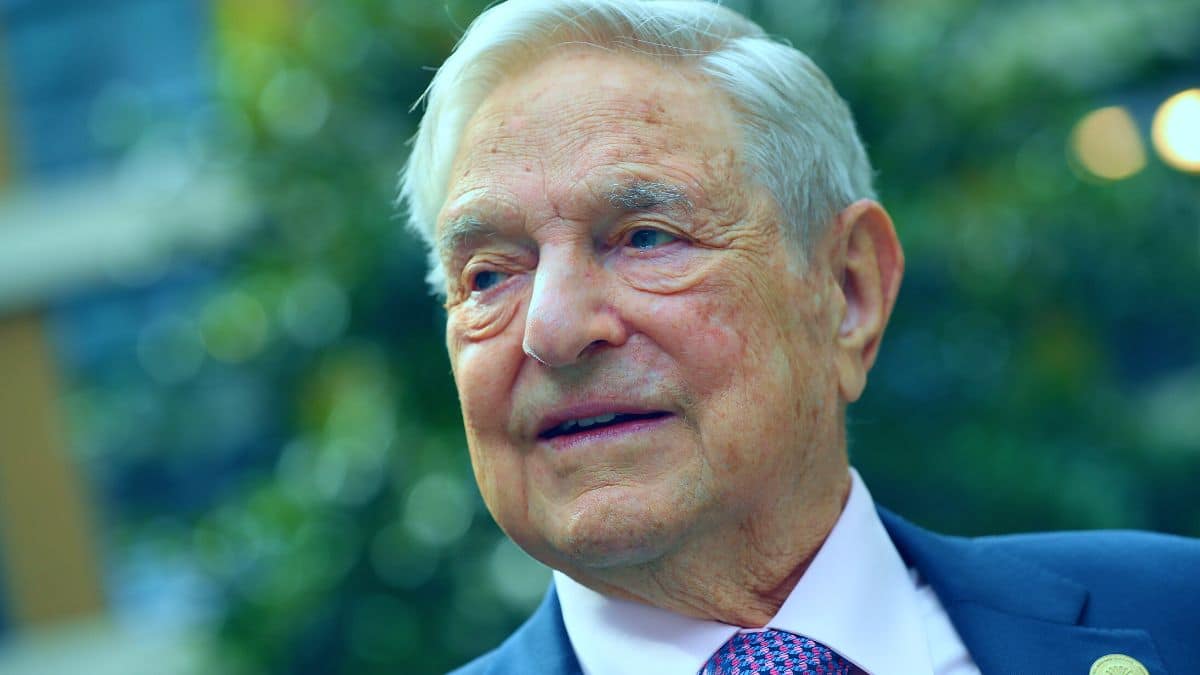 In the last seven years, billionaire Democrat megadonor George Soros donated over $15 million to pro-Hamas organizations, according to a report from the New York Post.
Over $13 million was funneled through a leftist group known as The Tides Center.
The Tides Center sponsors several organizations that have been connected to recent pro-Palestine protests, including Desis Rising Up and Moving, the Arab American Association of New York, and others.
Another group, the Adalah Justice Project was involved in a rally in Bryant Park, New York, where protestors carried signs reading, "I DO NOT CONDEMN HAMAS."
George Soros' Open Society Foundations also provided $800,000 to Adalah — The Legal Center for Arab Minority Rights in Israel, but cut ties with the group in 2018.
Hundreds of thousands of dollars were also given to Jewish Voice for Peace and If Not Now, organizations with members among the crowd occupying the U.S. Capitol on October 18, demanding a ceasefire.
Jewish Voice for Peace was also involved in the occupation of Rep. Ro Khanna's (D-CA) office.
A letter sent to George Soros and his son Alex from Dan Schneider, the president of the watchdog group Media Research Center (MRC), called for the Open Society Foundation to "disclose each of your pro-Hamas grantees, publicly disavow every one of them, terminate all your funding to them, claw back previously-transferred donations, and end your war on Israel and the Jewish people worldwide."
"If this is something beyond your reach, we assure you that it is not beyond the reach of the IRS to determine whether the Open Society Foundations are meeting their legal obligations to be allowed to continue operating in America," the letter added.
American Faith reported that California Governor Gavin Newsome (D) also raised $1 million for the Tides Center through the Emerson Collective, a left-wing funding group.
The fundraising came as part of the state's behested payments system, which allows California officials to raise money for select organizations and causes from their donors.