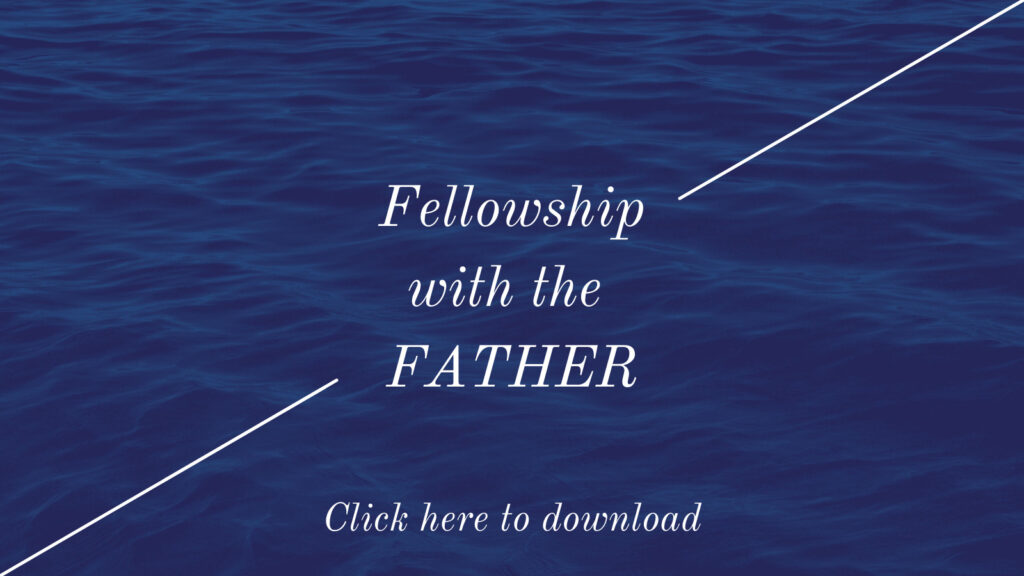 Analysis. Whether American Christians are ready to face persecution is an increasingly relevant question today. Cole Richards, president of Voice of the Martyrs, a ministry dedicated to the support of persecuted believers around the world, recently talked about this issue in a radio broadcast.
"As we commit daily to being Christ's witnesses to a lost world, we must understand that we will be opposed," Richards said. "In fact, the more faithful we are, the more serious the opposition." 
The Bible makes it crystal clear that followers of Christ will face persecution. Paul warned Timothy: Indeed, all who desire to live a godly life in Christ Jesus will be persecuted, while evil people and impostors will go on from bad to worse, deceiving and being deceived (2 Timothy 3:12–13).
Jesus, too, sought to prepare His disciples for a life of persecution: "I have said these things to you, that in me you may have peace. In the world you will have tribulation … " (John 16:33). He said also: " … and you will be hated by all for my name's sake … " (Matthew 10:22).
Our Lord repeatedly taught that following Him would involve taking up a cross (see Matthew 16:24) and counting the cost (see Luke 14:28). He spoke about renouncing all if anyone was to be His disciple, including the right to be protected against injustice, corporal punishment, and brutal executions.
It did not take long for that to happen. Indeed, during this past Holy Week, we recalled the persecution Jesus Himself faced soon after He had warned His disciples. And later this month, we will remember Pentecost and how not long after the outpouring of the Holy Spirit on that day, and as the newly proclaimed gospel drew in thousands of new believers, the authorities came after the apostles to shut them down (see Acts 4:1–22). The ensuing persecutions scattered the believers around the provinces of Asia Minor. Persevering amid persecution is mentioned numerous times in the pastoral epistles as further evidence that it is part and parcel of being a Christian (see James 1:2–4, 1 Peter 4:12–19, Hebrews 10:34). On top of that, the Romans martyred several apostles.
Now, nearly 2,000 years later, the preaching of the gospel makes its way around the world, and persecution follows in its wake. According to recent reports, persecution is on the rise, especially in Africa, Asia, and the Middle East.
According to the World Watch List maintained by Open Doors International, 360 million Christians face high levels of persecution. That is an increase of 48 million from the year before. The main reasons for persecution are religious radicalism and nationalism, because the gospel emphasis on a relationship with God goes against any religious or ideological system designed to control adherents.
For most of us in the U.S., persecution is far from our beds. So it is hard for us to believe that in the hermit country of Eritrea, Christians caught meeting are locked up in metal shipping containers and left in the hot desert for days on end. In North Korea, an estimated 10,000 believers languish in harsh labor camps. In Northern Nigeria, the radical Islamist group Boko Haram routinely raids Christian villages and churches, burns them to the ground, and kills or enslaves their inhabitants. In China, church buildings are razed, and pastors are arrested and imprisoned with alarming regularity. In most Islamic countries, sharing the gospel with Muslims is illegal; converting from Islam to Christianity can cost you your freedom or your life.
However, direct challenges to our faith are knocking on our door with ever greater regularity. During the COVID-19 pandemic, we saw how constitutional freedoms can be suspended in the face of a national or global crisis. Churches and pastors in several states faced fines and arrests for continuing to meet in person in defiance of government restrictions on public meetings.
When Roe v. Wade was overturned, attacks on churches immediately followed. A couple of weeks ago, a transgender shooter murdered six people in a Nashville Christian school. During the Easter weekend, Pastor Derek Reimer was arrested for a third time, for protesting a drag-queen event in Calgary, Canada. According to a recent report published by the Family Research Council, attacks on churches have tripled in 2023 so far.
We cannot overstate the significance of these warning signs, because they represent the two forms that persecution against Christians worldwide typically takes:
First, there is persecution by governments. In most cases, those governments are totalitarian systems driven by militant religions like Islam or Hinduism, or atheistic ideologies like Marxism. But in our free West, government persecution can initiate when wokeism takes hold. People demand the freedom to do what is right in their own eyes, even when it is morally repulsive and an abomination in the sight of God, and they then seek protection from the law to do so. By contrast, those who proclaim the truths of Scripture and of God's moral will are called "haters" and made targets for punishment.
Second, there is "popular" persecution. Even when a government protects the rights of Christians to worship and proclaim the Gospel of Christ freely, the overall sentiment of the general population can be adverse, resulting in attacks that range from harassment to murder. Recent studies show that belief in God has reached an all-time low, indicating a slow but steady turn toward a post-Christian society — one in which Christianity is considered a thing of the past and no longer relevant. This opens the door to persecution because Christians are then considered to impede "progressive" thinking and "tolerance"; they are therefore thought to be deserving of persecution. A "woke" society will increasingly elect officials who will enforce policies to restrict or silence the "hate speech" of Christians who proclaim the biblical truths of God's design for life and human relationships.
Why should we take note? Because the news reports about attacks on Christians in North America underscore the sense that God is warning and wooing us. I wrote about this in August of last year. But it bears repeating, because the warning signs are becoming more frequent, and this increases the urgency for American Christians to prepare for persecution. I believe the time is near in which we can no longer consider ourselves safe within our constitutional rights.
Whenever God warns of impending danger, He also woos. The main message He wants us to hear is, "Come closer." He wants our intimacy, our listening ear, and our abiding in Him every day so that He can give us what we need to endure persecution and keep proclaiming His Word boldly when the world tries to shut us down.
I have prayed consistently that this message might be loud and clear in every church, denomination, seminary, and home fellowship around this nation. I believe it is an urgent need, because preparing for persecution is a process and a battle.
It is a process, because the Holy Spirit needs to work in us to detach us from our dependence on creature comforts we have never had to live without, so as to strengthen our faith and build our courage.
It is a battle, because Satan is lulling us to sleep with an abundance of resources that make us unaccustomed to relying on God for survival, and with the lie that this will never happen to us: After all, this is America, and our constitutional rights protect us.
I have fought this battle most of my adult life. In my early 20s, I had the privilege of serving at a Bible camp for young adults in Poland, which was then under communist rule. I heard the stories of my peers and the difficulties they faced having to practice their faith underground. But what stood out the most was what the camp organizer said to me when we were saying our good-byes: "We know our enemy. He wears a uniform. We rely on Jesus for everything, from bread and potatoes to protection. But you are returning home, where your grocery shelves are always full, and you are insured from the cradle to the grave. The Enemy is lulling you to sleep with abundance, and when persecution comes — and it will come — you won't have the faith to withstand it." I wrote an article in my blog about this several years ago, entitled Waldemar's Warning.
So, I invite you to persist in prayer with me that God's people in America will hear Him calling them to come closer — loud and clear. Some specific things to pray for:
that a new and powerful movement of unceasing prayer would become a priority in hearts, homes, and congregations;
a desire to return to learning, memorizing, and meditating on the Bible, where we find all we need to train for godliness and effective ministry;
voice recognition, so that out of the noise coming at us from all directions, we would recognize and follow the voice of the Shepherd for what He wants us to do when persecution strikes;
community — persecution fosters unity because believers must set aside differences and rely on each other. Pray for churches to form networks of home fellowships that help build faith when churches can no longer meet on campuses, and for believers to rediscover that our walk is a community endeavor. Pray that Acts 2:42–45 will become reality in our midst once more;
faith and courage. Pray that as harassment and persecution become more common, our response would be one of faith, courage, love, forgiveness, and joy in sharing in the sufferings of Christ, knowing that trials produce steadfastness and character, and that God uses these to perfect us;
that the Church will rediscover discipleship and prepare to welcome crowds of new believers. Interestingly, the Church grows fastest in countries where persecution is fiercest. It seems that oppression makes Christianity attractive. This is consistent with what a growing number of faith leaders say: that the next revival in the U.S. will come in the wake of hardship and persecution.
Lord Jesus, You are familiar with suffering. Persecution is unjust, but You use it to perfect and strengthen us and, ultimately, to prepare us for Your return. We pray that Your warnings and wooing might be clear to the Church here in America. Prepare us, Lord. Ignite in our hearts the yearning to draw near to You and to abide in You, so that You can give us what we need; do Your work in us so that we persevere in our walk with You. Amen.
How are you praying against persecution? Share this article to encourage others to pray.
Remco Brommet is a pastor, spiritual-growth teacher, and prayer leader with over 40 years of experience in Europe, Southeast Asia, Africa, and the U.S. He was born and raised in the Netherlands and pastored his first church in Amsterdam. He moved to the U.S. in 1986. He and his wife, Jennifer, live north of Atlanta. When not writing books, he blogs at www.deeperlifeblog.com and assists his wife as a content developer and prayer coordinator for True Identity Ministries. Jennifer and Remco are passionate about bringing people into a deeper relationship with Christ. Photo Credit: Getty Images.