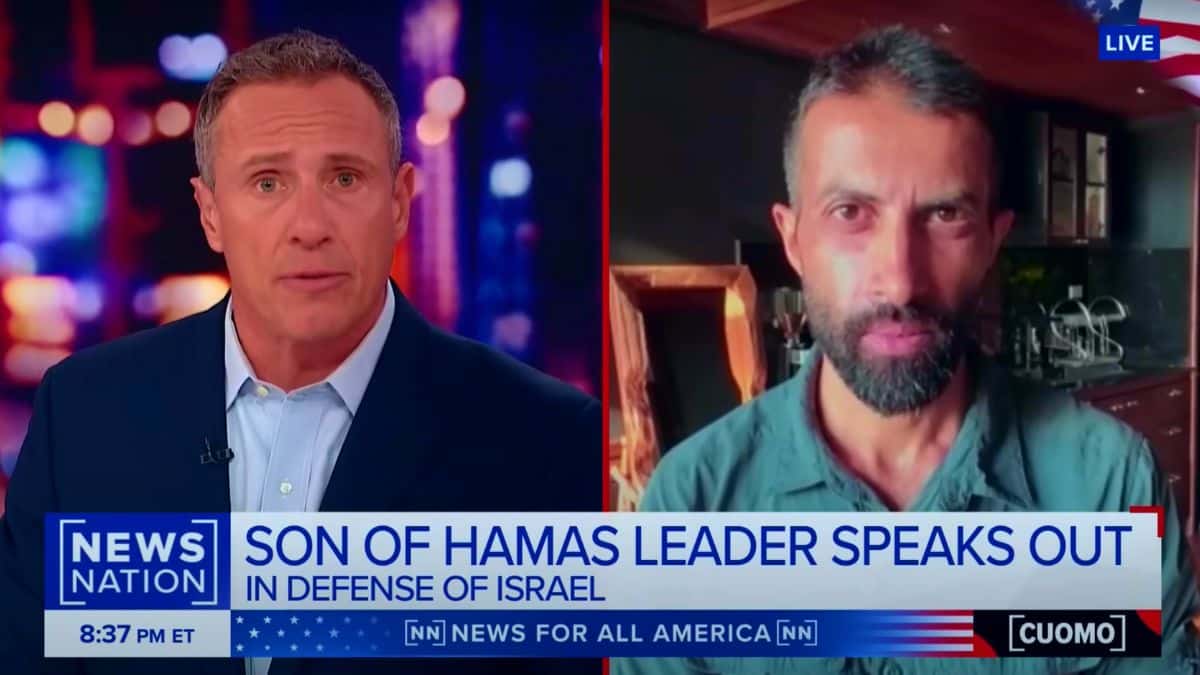 Mosab Hassan Yousef, the eldest son of one of the Hamas co-founders, appeared on NewsNation's Cuomo to discuss the war between Hamas and Israel.
He called Hamas a "Nazi group" and noted that Israel is "not responsible for any harm that happens to civilians in northern Gaza."
Chris Cuomo explained that Yousef "fought alongside his father for years" before he "started to see things that made him rethink the situation."
Yousef then "worked undercover for Israel" for over a decade, Cuomo said.
Hamas is a "barbaric organization," Yousef stated. "We have to remove them from power at whatever it takes."
"This is war. You have to accept it. Hamas started this war," Yousef, the "Green Prince," noted, adding that Hamas has a history of starting other wars with Israel.
Cuomo said that he had another guest on the show who was "sympathetic to the Palestinian cause."
"She said what any say here, which is Israel is killing so many civilians in Palestine that this is almost about bloodlust and Hamas is their only chance to fight back, and this is an act of a desperate people. What do you say to that point of view," the host asked Yousef.
The former Israeli spy said that "antisemitism and anti-Israel, anti-life is what was in common between this type of people and the Nazis."
"Because the Nazis, about 100 years ago, it was a point of view. And soon later, they were gassing people in chambers. Today, we have a very similar situation. We have a Nazi group," Yousef asserted. "We saw what they did on October 7th."
Yousef explained that Israel tells citizens to evacuate. "Leaflets, phone calls, through media, and give them an opportunity of 20 days to evacuate, but they didn't," adding, "And in this case, Israel is not responsible for any harm that happens to civilians in northern Gaza that stay in now as we speak."