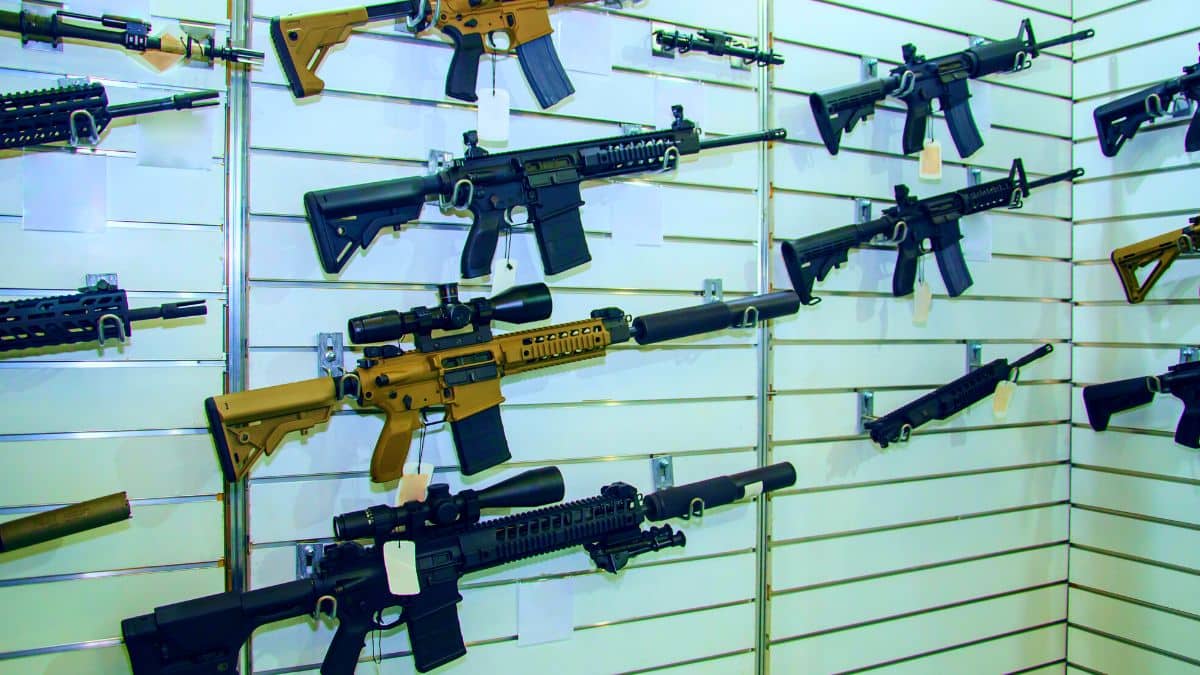 A recent spike in gun sales has been connected to the Hamas attacks in Israel, a firearms industry analysis revealed.
The National Shooting Sports Foundation announced its National Instant Criminal Background Check System reported its third highest October on record for sales.
The figures revealed an 11.4% increase from last October and a jump of 150,264 background checks from September.
"This is telling, given the stark reminders of the importance of the Second Amendment protecting the right for law-abiding citizens to keep and bear arms and protect themselves and their loved ones," NSSF spokesman Mark Oliva said. 
"The horrific attacks on Israel followed by the escalating hate speech toward Jewish Americans, coupled with the tragic murders in Maine, are reminders that every American has the right to legally purchase a firearm to provide for their own defense."
Gun rights activists have also seen an uptick from Jewish Americans since Hamas' attack on Israel beginning October 7.
"We are frequently faced with responding to antisemitic attacks, but I can say that from what our organization has seen firsthand, the last week and a half has certainly been the largest spike," Rabbi Yossi Eilfort, president of the Jewish non-profit Magen Am, told The Reload last month.
"The day that the attack happened, we had 638 calls to our hotline number from Sunday to Thursday of last week, which for a small organization like us is a lot to balance. On an average week, I'd say we maybe get 40 or 50. All of last year, we had around 950 calls to that hotline."
From Newsmax:
According to Rasmussen Reports, 57% of those surveyed chose enforcement of current gun laws over the 33% who said they'd like to see new laws. Further, 49% said they don't think stricter laws would prevent shootings like the one in Maine.