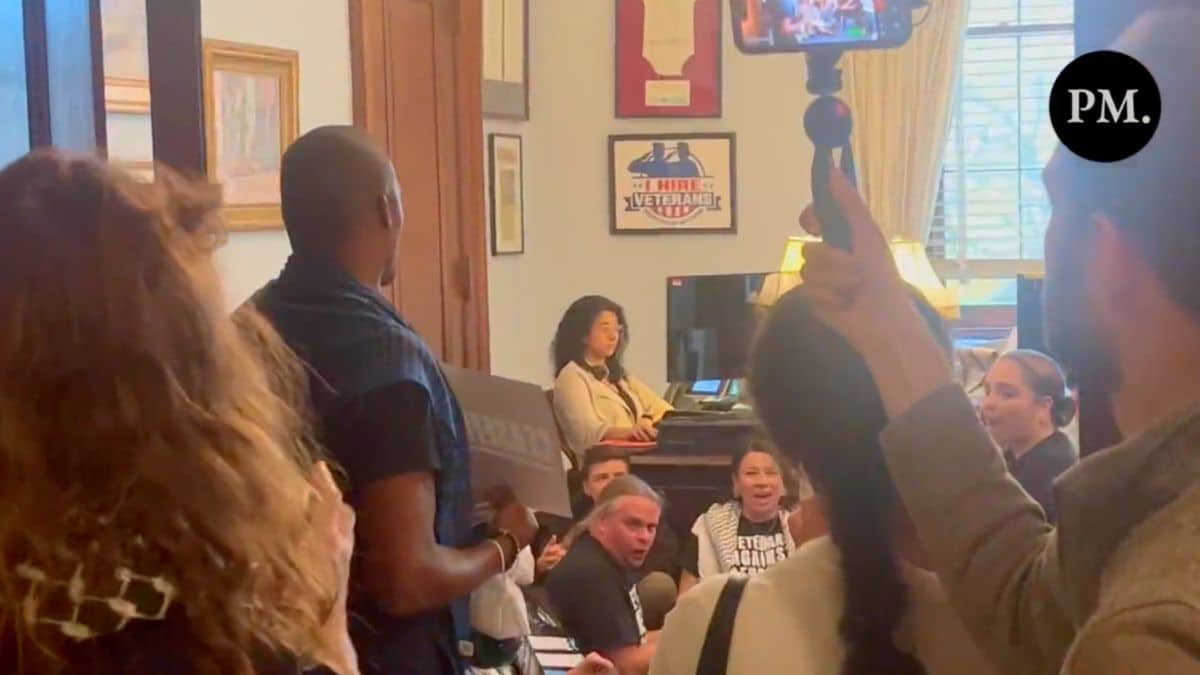 Pro-Palestine protestors occupied the office of Senator Kirsten Gillibrand (D-NY) and demanded a ceasefire between Hamas and Israel.
The protestors sat on the floor, chanting, "Genocide Gillibrand has got to go."
Anti-Israel protesters occupy Senator Kirsten Gillibrand's office chanting "Genocide Gillibrand has got to go" pic.twitter.com/jdNZlTKXh8

— The Post Millennial (@TPostMillennial) November 10, 2023
The occupiers demanded House Resolution 786, which calls for an "immediate deescalation and cease-fire in Israel and occupied Palestine."
The protest comes as Gillibrand previously expressed support for military aid to Israel.
"I strongly condemn the unprovoked terrorist attack launched by Hamas and stand shoulder to shoulder with the Israeli people. My heart goes out to the people of Israel whose lives have been torn apart by these savage acts of brutality. Throughout my career, I have worked with my colleagues in Congress to deliver hundreds of millions of dollars for Israel's defense systems, and now that work will be more critical than ever," Gillibrand said in a statement.
"Today, I'm calling for more funding and resources to replenish Israel's Iron Dome and for evacuation flights out of Israel to help Americans return home. I'm also calling on the Biden administration to swiftly deliver to Congress any supplemental funding requests to aid Israel. I'm also fighting to increase funding for at-risk non-profit institutions, including synagogues, to make security enhancements that will allow New Yorkers to gather safely. This is a moment to come together in unity and show the world that we are unwavering in our stance against antisemitism and hate."
Protestors also occupied Senator Bernie Sanders's (I-VT) office on November 3, demanding a ceasefire.
U.S. Campaign for Palestinian Rights wrote on X, formerly known as Twitter, "This morning, activists gathered at the offices of Senators Warren, Sanders, Merkleu, Schatz, and Van Hollen to demand a #CeasefireNOW," adding, "Keep pressuring politicians: the U.S. needs to #StopArmingIsrael."