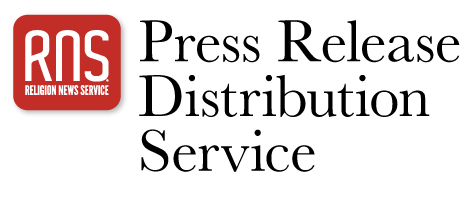 Local church leader says terrifying rocket attacks 'interrupt efforts to share Gospel'
LOVES PARK, Ill. — Jewish Christians, including refugees from war-torn Ukraine, continue to brave rocket attacks to deliver aid and hope door-to-door on the frontline of the Israel-Hamas war.
Israel is home to roughly 40% of Jews from the former Soviet Union, who make up more than 15% of the entire Israeli population.
They include Ukrainian Jews who recently completed Aliyah — immigration to Israel — only to find themselves "out of the frying pan and into the fire," according to Illinois-based mission organization Slavic Gospel Association (SGA, www.sga.org).
One Ukrainian family being helped by SGA-supported local church workers only just moved to Israel from their war-torn homeland. After enduring heavy bombing day after day in Ukraine, they thought they'd escaped war — only to find themselves suddenly in the middle of Israel's deadly conflict.
In the heavily-shelled Israeli city of Ashkelon near the Gaza border, many Jewish Christians — a tiny minority in Israel where Christians make up less than 2% of the population — are members of local Russian-speaking evangelical churches.
"We have had many rockets every day," said Oleg (last name withheld for security reasons), a Ukrainian-trained pastor in Ashkelon supported by SGA. "Many died, civilians and children. Many disappeared."
As fears grow that the war could spread, Pastor Oleg and his team are working around the clock to deliver food and other supplies to traumatized Israelis, many still too frightened to leave their homes. They're sharing the Gospel story with many who've never had a conversation about faith with a Christian before.
Rocket Attacks 'Interrupt Gospel Ministry'

When the air-raid sirens go off, Pastor Oleg — whose own apartment building was hit by Hamas rockets — is forced to interrupt his efforts helping others, and dash to the nearest bomb shelter.
"It's a nuisance," he says, shrugging his shoulders. "I have to stop helping, stop sharing the Gospel… I have to run for cover."
In Ashkelon, Katya and her 8-year-old daughter are among hundreds of Israelis who've received food, transport to safer areas, and spiritual support from local Russian-speaking Jewish churches since the war began.
Last month, when Hamas terrorists hammered on doors in her neighborhood, terrified Katya and her daughter hid in a cupboard — and prayed. For five days, Katya was too frightened to leave her home, and eventually ran out of food.
Then came another knock at the door. Only this time, it was local church workers delivering free groceries — just in time.
Katya was overwhelmed.
"She says they are safe, only thanks to God," a church leader said.
More Open to Gospel 'Than Ever Before'
Pastor Oleg, who also trains students at an SGA-supported Bible college in Israel, said many Israelis are more open to hearing the Gospel right now than ever before.
"Many of my Bible students are former alcoholics and drug addicts, but God saved them and they are now pastors, planting new churches," he said. "God is writing the story of the church, and we're praying for revival across Israel."
Russian-speaking congregations in Israel are "uniquely positioned to reach their people for such a time as this," said SGA president Michael Johnson. The organization has supported evangelical churches in Israel, started by Soviet-era immigrants, for decades.
"These established local congregations are part of the very fabric and fiber of their communities," Johnson said. "They're showing their neighbors that God has not forgotten them, especially in this dark hour, and boldly sharing the Gospel with them."
***
Founded in 1934, Slavic Gospel Association (SGA, www.sga.org) helps "forgotten" orphans, widows and families in Ukraine, Russia, the former Soviet countries of Eastern Europe, Central Asia, and Russian-speaking immigrants in Israel – caring for their physical needs and sharing the life-transforming Gospel. SGA supports an extensive grassroots network of local evangelical missionary pastors and churches in cities and rural villages across this vast region.
###
Contact:
Nicole Ponder
SGA
321-586-2332
[email protected]
Disclaimer: The views and opinions expressed in this article are those of the authors and do not necessarily reflect the official policy or position of Religion News Service or Religion News Foundation.