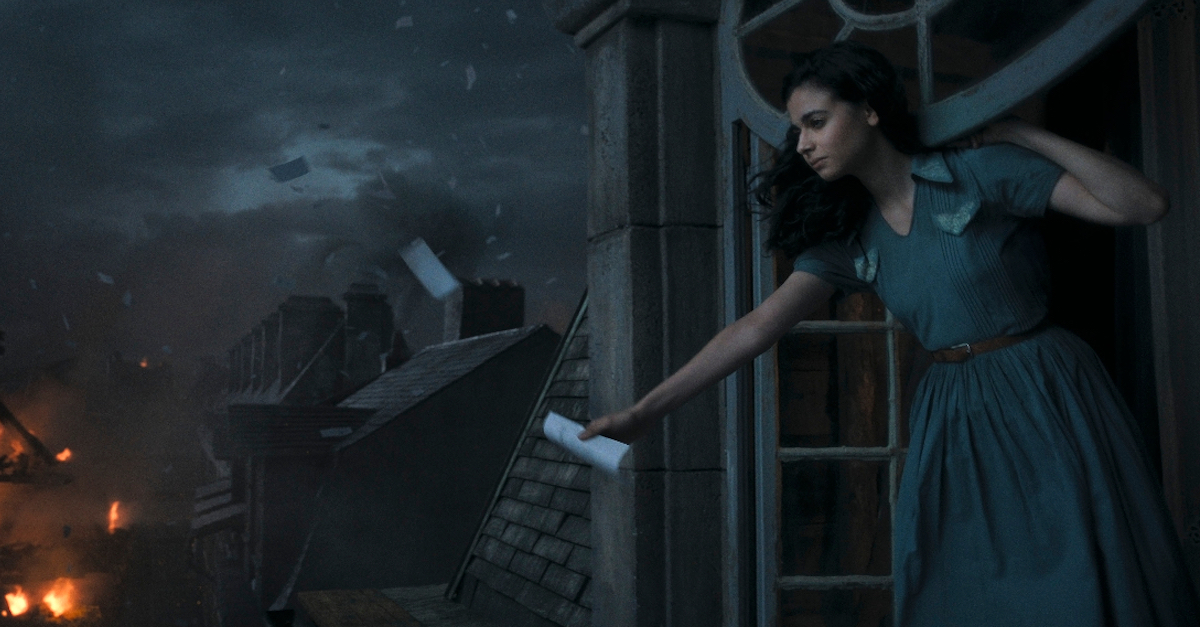 3. It's about Family and Love

Slide 3 of 3
The series provides one of the most heartwarming depictions of a father-daughter relationship in recent TV history. Via a flashback, we watch as an elementary school-aged Marie laughs and plays with her father, who is doing his best to help her navigate their home city, Paris, as a blind girl.
To help her memorize the city's many streets, he builds a toy-sized replica of their neighborhood, complete with dozens of wooden replicas of shops, houses, and churches. Presumably, his tutelage of her in their new home city has helped her survive alone as long as she has.
Later in life, as an adult, she glides her hand across the toy-sized model whenever she wants to remember those precious moments.
All the Light We Cannot See contains plenty of family-centric themes, even if it's not kid-friendly. The first episode, which Crosswalk screened, contains a handful of strong expletives, including three f-bombs. It also includes war-time violence. (ClearPlay offers a filter for subscribers.)
Minus those few caveats, All the Light We Cannot See is one of the best new series on TV. The cast is marvelous. The story is gripping. The cliffhangers make you want to keep watching. The lessons about life are the icing on the cake.
All the Light We Cannot See is rated TV-MA.
Entertainment rating: 4 out of 5 stars.
Family-friendly rating: 3 out of 5 stars.
Photo credit: ©Netflix; used with permission.
Looking for Wholesome Family Films This Christmas Season? Listen to Our Culture Expert Share Her Top 5 Family-Centered Films – Perfect for Family Movie Night!
The views and opinions expressed in this podcast are those of the speakers and do not necessarily reflect the views or positions of Salem Web Network and Salem Media Group.