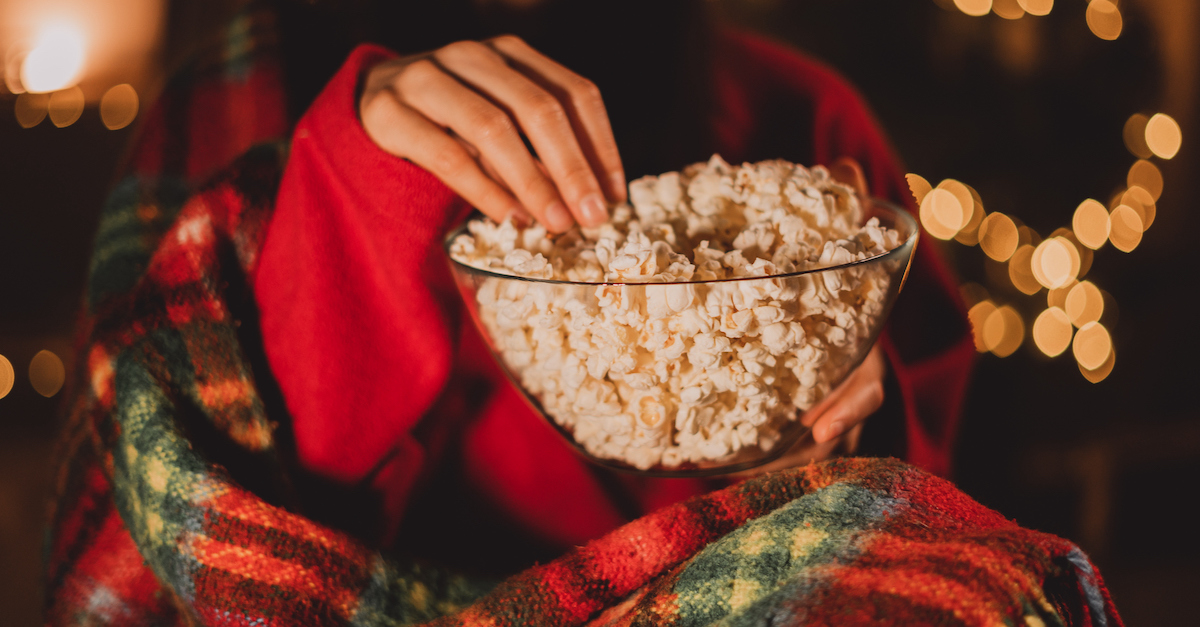 The Countdown to Christmas Hallmark movies are in full swing! But, in all honesty and complete transparency, I won't be watching any of them. While the Hallmark channel has always been dubbed as the official place to be when you are looking for heartwarming holiday movies, if you are (or were) a true fan, then you most likely have taken notice of some of their extreme changes, especially over the past couple of years. It has been disheartening, to say the least, and I would be lying if I didn't say that all of this has felt like a bitter and bad break-up.
The sad part is that the Hallmark Christmas movies once held a very special place in my heart and brought forth such sweet, nostalgic memories. As a college girl, I remember coming home for the holidays, ready to cozy up on the couch with fuzzy socks to watch those simply sweet and magical movies. Sometimes, my mom, sister, and I would wrap gifts while they played in the background; other times, my dad would make us popcorn and cocoa, but they were always a huge part of my teen and early adult years.
Since then, Hallmark has only grown and become so widely popular that the "Countdown to Christmas" movies generally begin to premiere in mid-October, bringing a rave of excitement. However, sadly, they have forgotten their humble roots. A considerable part of their success was built around bringing wholesome and family-friendly films, allowing its viewers to tap into their own fairy tale heart and get into the spirit of Christmas.
In essence, these feel-good films just made us "feel good!" The best part is they were essentially free from offensive language and explicit or questionable content and were generally quite innocent. This is why so many tuned in. They enjoyed the simple magic these simply sweet movies had to offer.
Unfortunately, Hallmark has taken a bit of a detour in the last few years and, like many big corporations, has begun to embrace the demands of our ever-changing culture. As believers, we must be cautious here and recognize that while we can approach this issue with Truth, love, and grace, we mustn't conform to the ways of this world (Romans 12:2).
That said, let's unpack some reasons to be cautious about watching the latest Hallmark movies. But don't lose hope, my friend; there is an alternative, so stick with me until the very end!
Photo credit: ©GettyImages/Andrii Lysenko