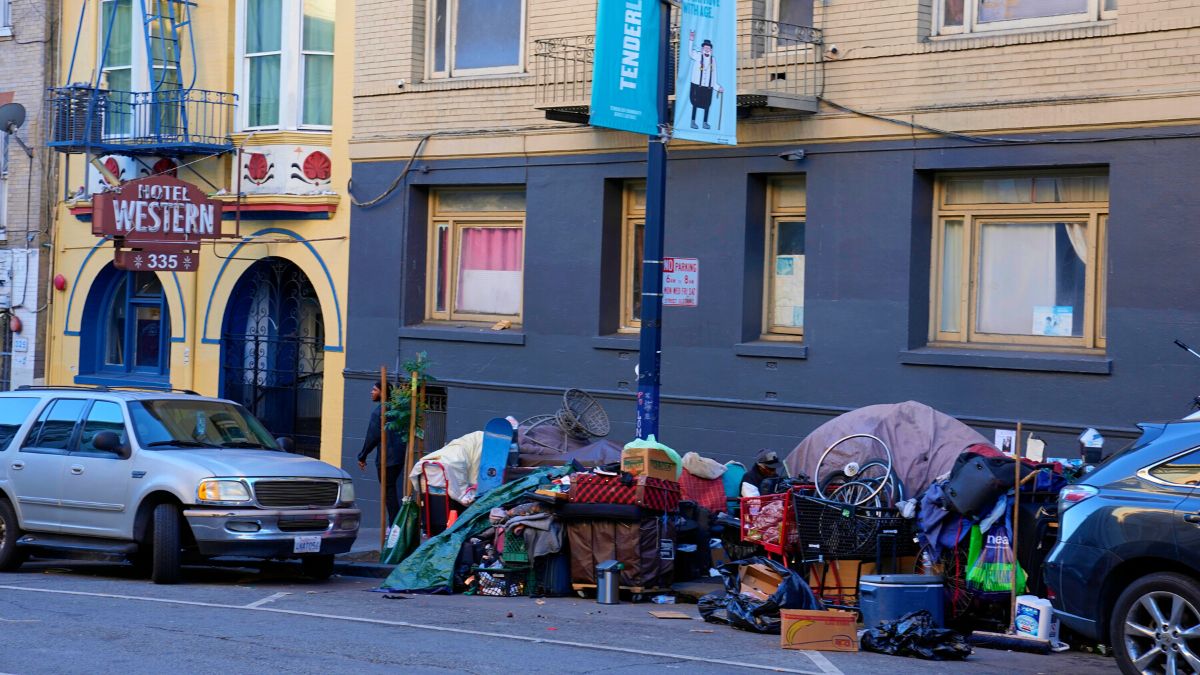 The city of San Francisco cleared out homeless encampments and established "night ambassadors" to prevent them from returning.
The move comes as Chinese President Xi Jinping is visiting the area for the November 11-17 Asia-Pacific Economic Cooperation (APEC) summit.
A homeless man told the Daily Mail, "The police just told me that there's a major conference, that the president is coming, and asked if we could stay away for a week."
"They took everything, my tent, my cell phone… I've got to start all over. I could have cursed them out, but it ain't do me no good," he said.
California Governor Gavin Newsom (D) admitted that the clean-up is for the "fancy leaders coming into town."
"I know folks say, 'Oh, they're just cleaning up this place because all those fancy leaders are coming into town. That's true, because it's true," he said. "But it's also true that for months and months and months prior to APEC we've been having different conversations.
Representative Mike Gallagher (R-WI) told Fox News that the cleaning efforts show that San Francisco is an "embarrassment."
"Well, let's start with Newsom. That's too ridiculous to let go by uncommented. But — for years, San Francisco residents have had to put up with rampant homelessness, open-air drug use, assaults, and feces-lined streets, all in the name of some twisted progressive notion of equity," the representative noted.
"But, suddenly, when a genocidal Communist dictator comes to town, the ideas of equity suddenly vanish and the streets get cleaned up. That's very weird. What kind of message does that send? It means California politicians like Gavin Newsom know San Francisco is an embarrassment and they don't care about their residents, they only care about impressing Xi Jinping. If it weren't so sad, it would actually be funny."
Newsom recently traveled to China to meet with Jinping to discuss climate change and fentanyl, becoming the first governor to visit China since 2019.
"I'm here in expectation, as you suggest, of turning the page, of renewing our friendship and re-engaging (on) foundational and fundamental issues that will determine our collective faith in the future," Newsom said ahead of the meeting.
Xi responded positively to Newsom's visit, saying, "I hope your visit will enhance mutual understanding between the two sides and play a positive role in expanding cooperation between China and California and promoting the healthy and stable development of Sino-U.S. relations."