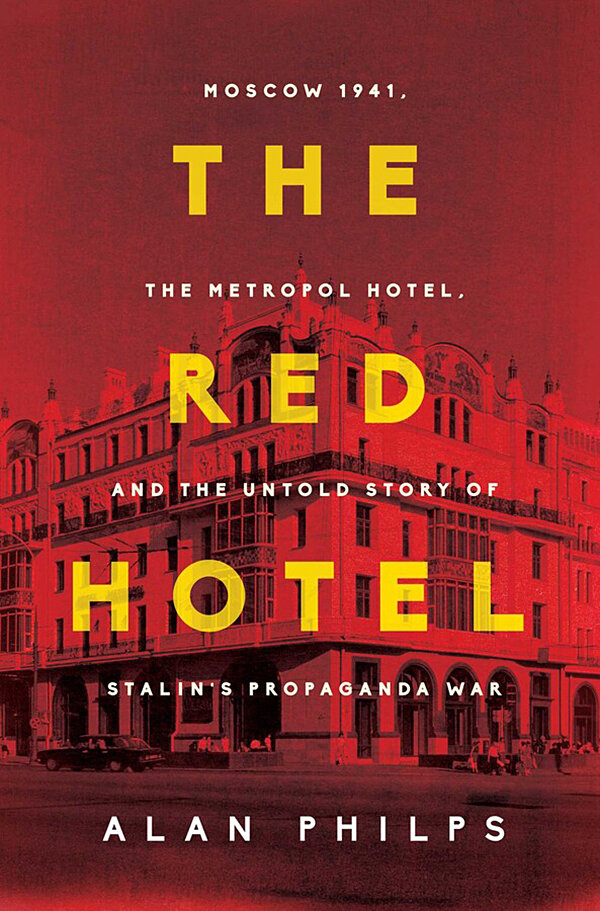 When the German army invaded the Soviet Union in June 1941, the USSR and Britain became instant, if unlikely, allies. Relations between the two nations had been frosty: After World War I, Britain sent combat troops to Russia to fight the Soviets during the Russian Civil War. 
British Prime Minister Winston Churchill had publicly denounced the Soviet Union for a long time, but he needed Soviet leader Josef Stalin's armies to take some of the pressure off British forces. Churchill had to build public support for his decision to send war materiel to Russia when British troops still faced shortages. He believed that assigning British and American reporters to cover the conflict would help toward that goal. 
Stalin had a visceral dislike of democracies and a free press in general and of Churchill in particular. But Stalin's survival depended on receiving military aid quickly, so he had no option but to agree. So it was that Western journalists found themselves on the first supply convoy to the USSR in August 1941.
In "The Red Hotel: Moscow 1941, The Metropol Hotel, and the Untold Story of Stalin's Propaganda War," Alan Philips offers a compelling description of how this marriage of convenience worked out. 
Engaging and fast paced, the book is based largely on an examination of secondary sources, because the official Soviet records from World War II have not been completely released. 
Philips explains that the journalists were sequestered in the legendary Metropol Hotel. Built near the turn of the century, it had been "witness to the seminal events of Russia's tempestuous twentieth century history." (Fans of Amor Towles' novel "A Gentleman in Moscow" will recognize the Metropol as the hotel where the fictional Count Rostov lived under house arrest.) By the early 1940s, the hotel had fallen on hard times. It had a "louche reputation" and was known as a place to "hoodwink influential foreigners."  
The journalists were, in theory, able to file stories, and were well fed and lived lavishly compared with most Soviet citizens. But they were given very little information, forbidden to interact with the populace, prohibited from shopping in Soviet stores, and subjected to heavy-handed censorship.
Even the rare trips to visit "battlefields" were useless. According to Philips, "They never got close to the front and the censors' blue pencil struck out any information of interest to their readers." While the reporters fumed at being so brazenly managed, the demand for news about Stalin and the Soviet Union was so insatiable in the West that they were forced to play the game.
Their newspapers made a sensation of even the smallest morsel of news. One writer was favored with "an interview" with Stalin. In reality, he got nothing more than two short and meaningless written answers to questions submitted ahead of time. But his paper in London treated it as a major scoop.
Philips notes that given Stalin's desire for the Allies to open a second front in Western Europe, it is odd that he did not use the media to build further support for his armies.      
While some of the journalists in Moscow are well known, such as Margaret Bourke-White, Philips focuses on lesser-known journalists who left extensive records. 
One reporter who plays a starring role is Charlotte Haldane. A committed Communist, she convinced a conservative British newspaper to send her to Russia because her party membership would guarantee her access to officials and maybe even get her an interview with Stalin. But she was shocked by what she found in Moscow. The poverty, harsh conditions, and limits on personal freedom under which ordinary citizens labored completely altered her views. Upon returning to Britain, she renounced her party membership. 
Philips also documents the role of a small number of Soviet women who acted as secretary-translators for the journalists. They were all working for the secret police, something the reporters would surely have known. Most were fanatically loyal to the regime but a few – at great personal risk – shared candid information about life under Stalin's rule. After the war ended, some of the Western reporters published books based on the information they had gleaned from their assistants. Several of the women and their family members – their loyalty now suspect – were sentenced to long prison terms in the gulags.
Philips draws together the varied accounts, illuminating daily life in the USSR during the war. It's quite an achievement, as there are so few records from ordinary citizens. While the writing is vivid and captivating, the book would have benefited from tighter editing to reduce some repetition and to create a smoother storyline. 
"The Red Hotel" feels timely, although it details events from 80 years ago. As Philips notes, current Russian leader Vladimir Putin is exercising control over the media comparable to that of Stalin. The West today has a far more complete picture of the conflict in Ukraine. But not the Russians. It's a reminder that, as Aeschylus noted some 2,500 years ago, "in war, truth is the first casualty."