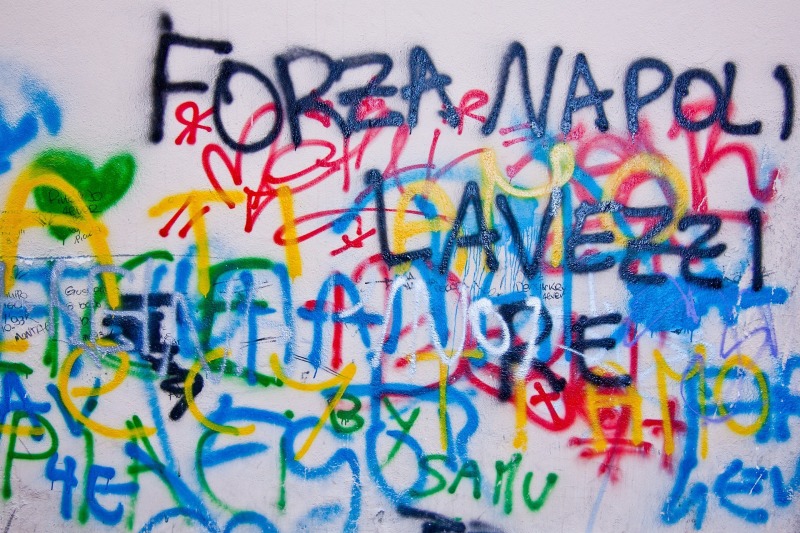 Recent vandalism at the Emmanuel Christian Community included the spray painting of Satanic graffiti. The church pastor has noted that this incident has occurred for the second time in a week.
Vandalism at Emmanuel Christian Community
According to a report published in Richmond News, assailants lit hedges ablaze in front of residences on Steveston Highway, not far from No. 3 Road. As mentioned, after less than an hour, Emmanuel Christian Community, located a few kilometers away on No. 1 Road, was also vandalized, and this time it was with revolting graffiti.
The church's pastor, Ken Pierce, stated that an individual spray-painted satanic graffiti on the church building for the second time in a week. He also mentioned that this was not the first time the church had been the target of vandalism and theft. A few weeks ago, security cameras were taken, followed by the first of two diabolical graffiti attacks on the building. 
The pastor noted that the church's faithful had already covered the insulting graffiti with paint. They are reportedly at a loss to understand why they have been targeted and are hopeful that someone might identify the culprit in the surveillance film.
"There were also a few fences of our neighbors with satanic symbols painted on them, along with some damaged property to the condos in the alley behind our church," he asserted.
According to the footage from their surveillance cameras, law enforcement officials have significantly increased the frequency of their patrols. They are grateful for their care and any investigations that are still underway.
Moreover, Castanet reported that, as per Pastor Pierce, the photographs of the damage and the alleged perpetrator had been sent to the Richmond RCMP. On the other hand, Cpl. Dennis Hwang, a spokeswoman for the Richmond RCMP, said that the authorities do not possess any information implying that the fire and the vandalism are connected.
Also Read:Christ Church in Newport Beach Vandalized By a 27-Year-Old Man, Damage Costs Around $100,000
Vandalism and Theft of Churches
According to Restoration Law, theft and vandalism, allegations might happen simultaneously, but important distinctions exist between the two types of incidents. Vandalism is the intentional destruction of property or causing damage to another person's property, while stealing another person's property or personal belongings is known as theft. 
Proof of ownership of the items stolen from people is one of the most significant challenges associated with filing a theft claim. Taking an accurate inventory of possessions should always be advised and recommended. Additionally, damage can occur at any moment and encompasses a far more comprehensive range of activities than graffiti and other forms of damage.
Furthermore, Voss Law Firm stated that after being broken into or stolen from, churches nationwide have an uphill battle when it comes to raising funds necessary for replacement, repair, and restoration. These crimes frequently target places of worship mainly. Even though some church insurance policies may cover these kinds of damage, clearing up after burglars may be costly, and losing priceless or vital church assets can be disappointing.
A wide variety of church insurance policies are available, and some cover losses that are the direct result of illegal activity. However, insurance policies can and do differ from one another. Even if a current policy does provide coverage for theft and vandalism, churches may still be required to verify that they are the owner of the property in question and must contend with the typical problems and stresses associated with submitting a claim.
Related Article:Sacred Heart Church's Walls Marked with Demonic Graffiti, Communist, Anarchist Symbols