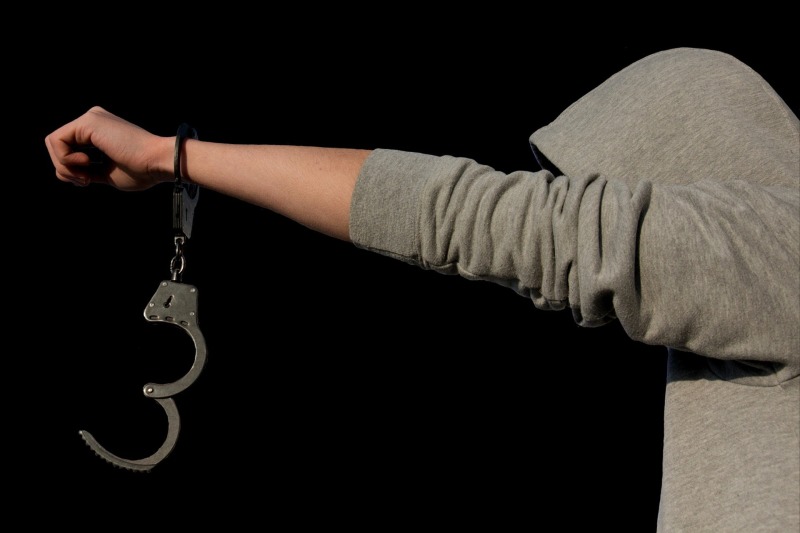 Before April ends, a 15-year-old man reportedly broke into St. John's Church at 66 Oxford Road. He allegedly used a stone to shatter the glass door of the church.
Vandalism at St. John's Church
A report from Local SYR.com stated that on Saturday night, Apr. 29, the New Hartford Police Department arrived at St. John's Church at approximately 11:30 p.m. upon receiving a report of a burglary in progress from a resident who called 911 to report seeing three individuals near the church who seemed to be breaking in. 
As police approached, the citizen told them they believed several individuals were attempting to enter the rectory by shattering the glass on the door. The three suspects reportedly fled the scene as soon as law enforcement arrived, causing the responding police officers to pursue them before they were finally captured.
In addition, the New Hartford Police Department conducted further investigations, which led to the discovery that the glass panel in the church door had been shattered due to a rock being thrown at it.
As per WKTV, due to the destruction, authorities arrested a male minor aged 15 and charged him with fourth-degree criminal mischief. However, because of the man's young age, his name will not be made public.
After being processed, the teenager was turned over to his parents. The Oneida County Probation Department has been responsible for looking into this matter. The money required to restore the damage to the church door is undetermined, and the filing of additional charges is still pending.
Also Read:Emmanuel Christian Community Vandalized With Satanic Graffiti For the Second Time
Other Vandalism Made By Teenagers in Churches
KSL TV5 reported that a church facility that belonged to the Church of Jesus Christ of Latter-day Saints was broken into and vandalized. The police have identified two teenagers they suspect are responsible for the crimes.
As mentioned, Perry Police Department claims that on Nov. 11, 2022, authorities responded to a complaint of vandalism and burglary at a church located at 9001 W. 2450 South.
Damage caused by the vandalism included tearing up paintings, destroying things in the chapel, breaking glass, damaging an organ and piano, and tearing down the cooking area. Since the structure and its facilities sustained such severe damage, the church meetings scheduled for Sunday morning were called off.
Furthermore, Ozarks First reported another act of vandalism. Accordingly, after filming themselves firing at a church and releasing the video online, four teenagers are now facing hate crimes charges.
Two of those charged are minors, ranging in age from 14 to 17 years old, while the remaining two are identified as 18-year-olds Zacory Thomas Stauffer and Bryce D. Martin.
At 3:50 a.m. on Mar. 18, an individual contacted the Morgan County Sheriff's Office to report that he saw a vehicle pull up to the ClearView Church and someone inside firing a gun at it. A deputy found multiple 9mm shell casings at the church. 
Additionally, the police officers returned later that morning to gather additional proof. They discovered other round shells and tallied a minimum of 52 bullet holes throughout the church.
The sheriff's office received gunfire reports around 11 a.m. A Snapchat video reportedly shows four men in a Pontiac Grand Am or Gran Prix sipping Busch Light and blasting pistols out through the windows, and they were all identified.
Related Article: St. Paul's Church Increases Security; Vandalizers Could Face Imprisonment Up to 5 Years, $11,000 Fine