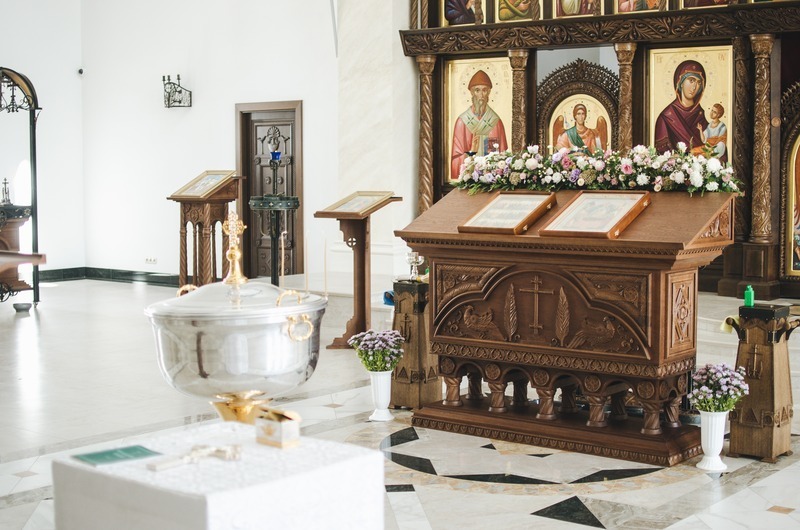 Bishop Thomas Tobin of Providence of Rhode Island has submitted his letter of resignation this week, in which Pope Francis has now accepted. According to canon law, Tobin resigned on April 1, the day before he turned 75.
Tobin will be replaced as coadjutor bishop of Providence by Bishop Richard Henning, who Pope Francis chose in November. Nearly 603,000 Catholics live in Providence.
Thomas J. Tobin, Champion of Life and Humanitarian Causes, Resigns as Bishop of Providence
According to the shared article in Catholic News Agency, on May 1, Bishop Thomas J. Tobin announced in a press release that Pope Francis had accepted his request to resign from office, allowing him to retire from active ministry. Tobin expressed his profound gratitude and personal peace on this decision. The announcement coincided with the day dedicated to St. Joseph the Worker and the beginning of the month dedicated to the Blessed Mother, the Virgin Mary. Bishop Robert J. Henning is set to lead the Diocese of Providence following Tobin's resignation.
Bishop Tobin has received several awards over his career, including the Cardinal von Galen Award from Human Life International, the Proudly Pro-Life Award from the National Right to Life Committee, and the Defender of the Faith Award from Legatus. New programs have been started to help the Rhode Island immigrant, refugee, and needy communities under his direction.
In a diocese press statement announcing his resignation, Tobin discussed his sermon at his installation Mass 18 years ago. He expressed his opinion that the diocese adopts the bishop as its own, as opposed to the other way around. Tobin emphasized his happiness and willingness to give his heart and soul to the diocese and his promise to work assiduously for the people. He also highlighted how crucial their assistance, encouragement, and prayers were to the success of his mission.
According to another source, Patch stated that Bishop Thomas J. Tobin conveyed his sincere gratitude to the neighborhood as he announced his resignation as the bishop of Providence. Tobin thanked the priests, deacons, consecrated women and men, diocesan personnel, and faithful church lay members, saying, "You have been so good to me!" He thanked them for their endurance, prayers, and contribution to the successes of the last 18 years, attributing all success to their perseverance, generosity, and hard work.
In November 2022, Bishop Richard Henning was appointed Tobin's successor and will take over as the ninth bishop of Providence. As it continues its mission of serving the community and assisting its faithful members, the diocese looks forward to Henning's leadership.
Also Read: Vatican Library Appoints Salesian Priest as New Prefect, Bringing Fresh Leadership to Its Historical Collections
Bishop Richard Henning, Successor to Bishop Thomas J. Tobin in Providence
Bishop Richard Henning, appointed coadjutor bishop of Providence to familiarize himself with the diocese before succeeding Bishop Thomas J. Tobin, is set to become the ninth bishop of Providence. According to Yahoo! News, the Diocese of Providence covers the entire state of Rhode Island, with a total population of 1,097,379, including 603,558 Catholics, according to the U.S. Conference of Bishops.
Before being appointed in Rhode Island, Henning served as the auxiliary bishop for the Long Island-covering Roman Catholic Diocese of Rockville Centre, New York, which has about 1.5 million Catholics and over 154 parishes.
Bishop Tobin, who came to Providence before Henning, had previously held the positions of auxiliary bishop in Pittsburgh and bishop for the Diocese of Youngstown in Ohio. Tobin remained a devoted supporter of the Pittsburgh Steelers while spending nearly two decades in New England, the Patriots' home city.
Tobin, well-known for his conservative viewpoints and willingness to voice them, frequently adopted stances that provoked debate and attracted public attention. In addition to opposing efforts to legalize same-sex marriage in Rhode Island, he has blasted Catholic lawmakers who support abortion rights and tweeted in 2019 that Catholics shouldn't participate in LGBTQ Pride Month activities.
Related Article:Pope Francis Appoints Five Cardinals to His Inner Circle of Advisers